Are you still handling your Facebook Pages and ad accounts via your personal account? Doing so can be very risky for your professional life. Sharing login details invites hackers and leaves open space for the openness of private details. Also, assigning roles manually and appointing tasks for employees can be very hectic without the right system.
The need for proper assistance and good security makes individuals need a Facebook Business Manager. Using this fantastic software, people can operate and handle their accounts from one place and get maximum profits without much effort.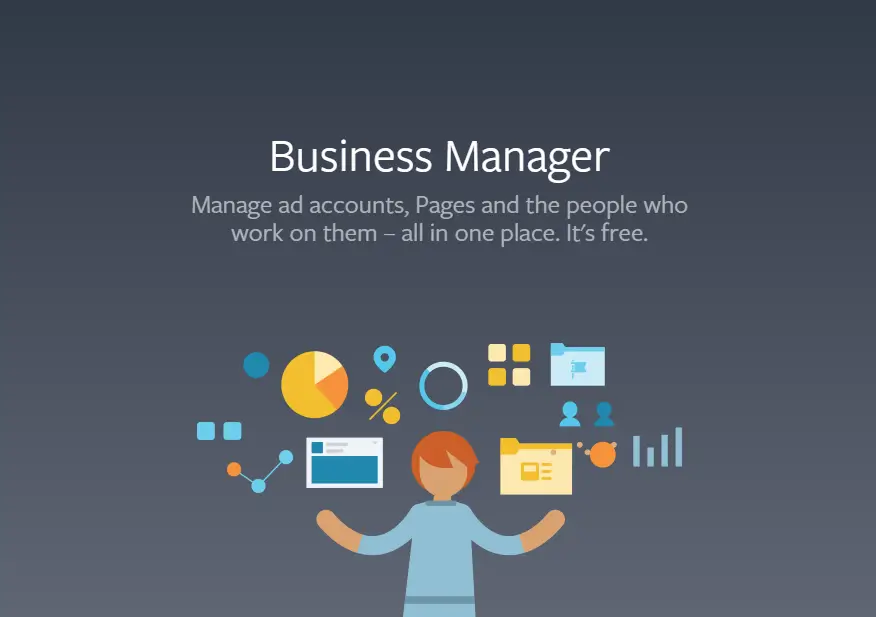 So, if you have not started using a Meta Business Manager, you must indeed consider getting one. The Facebook manager is a spectacular digital service that covers your business' online needs and promotional features. In this post, you will get a detailed guide using the Meta Business Manager and its profits for your business. Dive in and get the best insights.
As the name says, the Facebook Manager is a digital online tool that permits you to operate various Facebook Pages, ad accounts, and firm assets. In addition, it also helps in managing Instagram accounts and every online account in one place.
It also permits you to grant partial or complete access to all the employees depending on their roles and appointed tasks. By this, we mean you can manage all the tasks within your employees and assure yourself of safety at the same hour.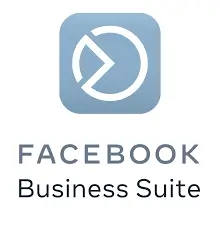 For ads or other agencies, with this, you can link various clients' Facebook Pages to the Facebook Business Suite account without connecting any personal Facebook accounts of your clients.
For firms, it means permits the workers to operate or handle the Facebook Page without necessarily giving complete ownership of the assets or page to them.
This free tool built and presented by Facebook permits firms and agencies to securely handle all of their company's online pages, catalogs, ad accounts, and pixels from a single screen. In addition, an individual may not necessarily share any login details or connect private accounts to enable working.
Before the introduction of the Meta Business Manager, firms had to share details and entrust their online pages to specific employees who would further create confusion, chaos, and frustration in the working system.
Facebook launched the Business Manager to bring a solution for these issues specifically. Further, eventually, the tool can also be linked to the business accounts to operate marketing with complete ease.
Managing your online business from a personal customized dashboard never disappoints. The easy-to-access and use dashboard ensure you get the best organizing, ads, and employee management in a single place; this assists in streamlining your firm's workflow and duties and, there, further results in saving on additional time costs.
Better Control and Use
All business owners have the responsibility of assigning logins to the employee depending on their needs. So, with this tool, you cannot just access this aspect but can control the complete working of your employees on an appointed task. Using the home page of this tool, you can allocate pages and ad accounts to the employees without facing any safety issues or bothering about hackers. If any of the assigned employees no longer work for your firm, you can simply disconnect their access in a single click using your admin account and inspect the changes that they made earlier.
Balance Work and Professional Life
You can link the notifications related to your business to your email ID to make sure you are properly noting and tracking the proposals for your business. Further, this feature helps you track your workforce and customers easily without much trouble. With a single click, you can operate and control your entire online business, which makes sure of a better work-life balance. Additionally, with this fantastic feature, you do not need to add clients or employees as friends to permit them access to your business account or page.
Simple Preparation of Reports
With the Facebook Manager, it is now simple to create or prepare reports or dashboards; it has plenty of customizable options for its users. The vast range of features makes it a suitable destination for all your Facebook business needs and management.
Variety of features and options
The tool permits advertisers to create multiple images with different texts, fonts, and graphics using the customized features and settings. This feature is introduced with Facebook Ad sets in Ads manager and power editor. Opting for these fantastic setting options, a user can create ads with complete ease and perfection. Discover the key highlights of the Ads Manager for the best outcomes.
Valued services
The Facebook manager tool permits its clients to have complete access to their ad campaigns and Facebook pages. In addition, it makes it much simpler to claim Ad accounts and applications, manage projects and collabs, and permits clients to acquire multiple control over their Facebook pages and ad accounts for campaigns.
Firm and Employee Collaboration
With the fantastic visibility and powerful features that the tool offers, it is now simpler to generate collaboration opportunities in your work system and amongst employees. The work transparency within the organization improves as it offers a whole picture of firm operations and set goals. Sharing of login details becomes highly unnecessary and thereby creates safer working to prevent exploitation.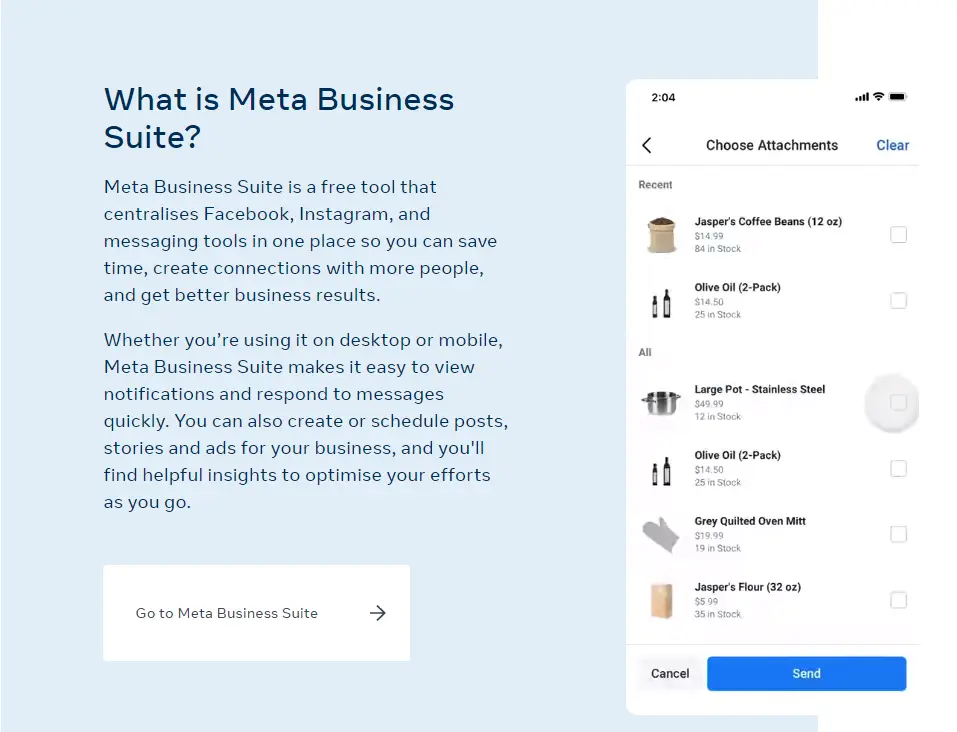 Without a doubt, the Meta Business Suite is a spectacular tool; however, it still does have its own merits and demerits. It depends on a particular individual whether the merits outweigh the demerits for their purpose of use and business.
The most prominent perk to opting for the Meta Business Manager is that you can gain maximum ease and profits by getting access to all of Facebook's tools and features in one place. Further, you can also access and handle the admin rights for every worker and partner.
In addition, you get permits to centralize all of your firm's Facebook resources and data in one place. The Facebook Manager permits you to manage all the resources (employees and business) and make sure that the suitable uses have the ideal admin rights to the intended Facebook pages and ad accounts.
With the Facebook Manager, you can assure yourself of:
View and get complete access to resources, ad accounts, and Facebook pages that you are handling
Operate different Facebook pages and ad accounts at one time, with the assistance of the same interface and a single business account
Gain better access to the handling of your Facebook pages and ad accounts
Simply assign suitable tasks to your employees for every ad account and page.
Make profitable collaborations with other firms and partners.
Share Facebook pixels or your product catalogs with varied companies.
Prevent the mixing of pleasure and business
Focus more on your work without constant bombarding yourself with your newsfeed
Be assured that you no longer have to share complete admin rights for your Facebook tools.
Every firm that utilizes the Facebook Business Suite account can handle all the resources, comprising employees, ad accounts, and pages.
So, in this manner, if a firm adds your Meta Business Manager account as an admin of its Facebook page, only you will get access to information regarding your employees and the Facebook pages and ad accounts that have been assigned on the manager tool.
With the varied merits of the Meta Business Manager, there also come a few demerits that one should note before proceeding:
Whenever you add an ad account to your Facebook Business Suite account, you cannot de-link or remove it; and it will be permanently added to the tool.
It does not have a very intuitive interface, and figuring out the basic necessities and settings can be tough at first. In addition, certain features, options, or resources are not similar across all Facebook accounts.
You may have to identify how to use the Meta Business Manager correctly and also teach it to the workers and employees of your company.
You cannot delete the Ad account; you can only make it inactive. By this, we mean you can reach a certain limit to the number of ad accounts that you are using. According to the latest reports, the maximum limit currently is 5 ad accounts, but, most likely, Facebook will remove this limit with time. One can always ask Facebook to increase the limit and give more adding permits.
The Meta Business Manager is a fine tool to use, but inevitably, you will come across different bugs and errors.
If you have a set of individuals that also use the Meta Business Manager, they will also tell you that this tool has plenty of bugs. However, if you still decide to use the Facebook Business Suite, ensure that you have sufficient patience to manage the tool.
A Changing platform
Facebook is continually working on the bugs at real-quick paces, yet new errors appear daily. As not all the firms opt for the Meta Business Manager, there is not much data or support to assist users in making and handling their accounts.
Certain people also believe that the Facebook Manager will be a potential future of the digital world, with all firms opting for it gradually. Till then, all we can do is hope that Facebook can remove all the bugs so that opting for this tool offers an even better experience.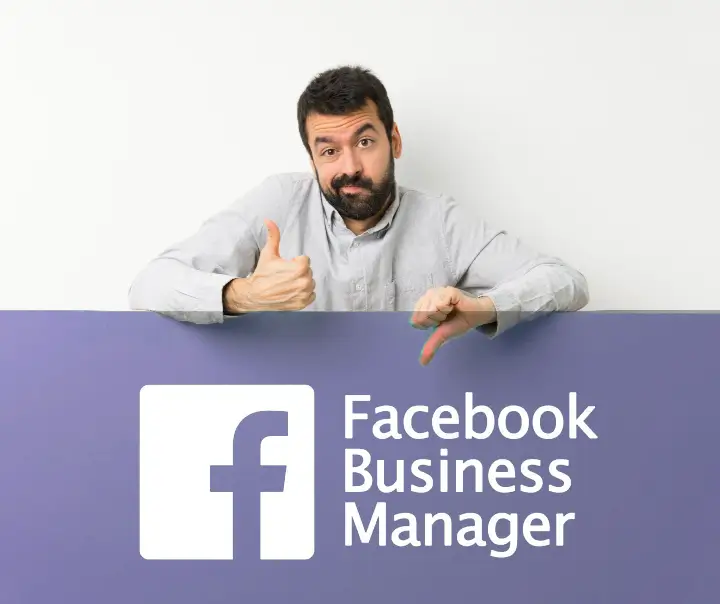 Authentic

The first and the most important aspect is the Meta Business Manager integrates every marketing with different partners and clients. You can use the tool to track and run ad campaigns, handling different Facebook accounts, assets, pages, and more.

Thus, it removes the trouble of using multiple tools for managing different business objectives. The all-in-one dashboard displays the complete workflow and shows progress to note all the ongoing online activity.

Scalable

One can easily scale the Facebook manager. Thus, it can be opted by several tiny businesses or even big agencies for Facebook marketing.

It assists in managing and generating Ads and Facebook Pages and also maintains the ownership of varied assets, ad accounts & pages. It enables and permits profitable business collaboration openings.

Not Much Confusing

The tool helps in managing your private and business profile separately. Thus, the firm does not need to worry about posting on the wrong account or page, which can damage the business' reputation. Also, external vendors, clients, or partners cannot view the information you do not want them to see.

Safety

The Meta Business Manager permits us to safely permit clients, vendors, and partners as it uses a two-factor authentication procedure for access. It also gives the firm level of reporting to varied accounts as well. Customized dashboards and management of reports are open to collaborators/partners as well.

Responsible

With a large number of workers in the marketing team of any agency or business, it is simple to add, eliminate, and handle the workers from the account. Roles and tasks can be easily assigned using the dashboard in a completely secure way.

Thus, it is simple to understand who has access to which data and which employee has the permit to alter or utilize particular features. Likewise, you can also give permits to collaborators with business objectives.

Suitable Targeting

Initiate sales for better client targeting as the Facebook Manager permits the creation of custom audiences for varied campaigns. You can create parallel ads, and different types of testing can assist in identifying which ad campaign is performing well with the target group and modified settings.

Simple to Track

Using the Facebook Ads Manager has a notable benefit over the Facebook Manager as it helps in reporting to track the performance of ads and several campaigns.

Assists Technical Problems

Facebook uses a variety of tools, and all of them need to integrate well to work properly. If any technical problem occurs, the Facebook business support may not be able to help you with troubleshooting the problem every time.

Provides the Right Data

The Facebook Manager permits access to profitable Facebook pixel information and product catalog. You can build these product sets in much easier ways. They assist the ideal business website in reaching the audience that has already visited the website earlier with the help of ad campaigns on Facebook.

Vendor Handling

Managing the billing details with a customizable dashboard for varied clients/vendors and identifying the spending on thresholds instantly for varied campaigns.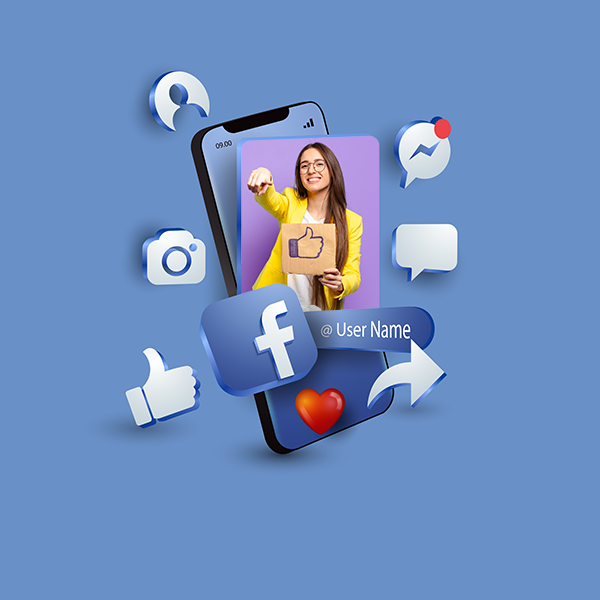 By now, you know many details about the Facebook Manager. Below, we'll show a three-step easy process of setting up an account for this tool and optimizing it correctly for use.
Suppose you own an agency, and Facebook is a chief hub for your client advertising needs. In that case, we suggest you completely train your employees and communicate with your customer on how you wish to use the platform for better productivity. As clients might have some access to their accounts, placing expectations and informing all involved parties will avoid any miscommunication or random changes to your ad campaigns.
The step and procedures mentioned below are updated. However, the tool continually modifies and may notice a few changes over time. So, being updated with the latest modifications is also necessary.
Step 1: Pick the main admin.
Before setting up your Business Manager account, you may need a suitable person to complete it. In maximum cases, this person becomes the primary administrator of that account.
The exact primary administrator might differ according to the brand. For small-scale companies, it may be the business owner or CEO. For large-scale companies, it could be the CMO, Social Media Manager, or MD.
Further, this individual is responsible for inviting new users and permitting them access to the tool to manage the work pages or ad accounts and set up the billing details as well.
We suggest you have more than one admin for your business accounts. It is because if any one employee leaves the company or issues arise, the other admin can make instant changes accordingly.
Step 2: Make an account.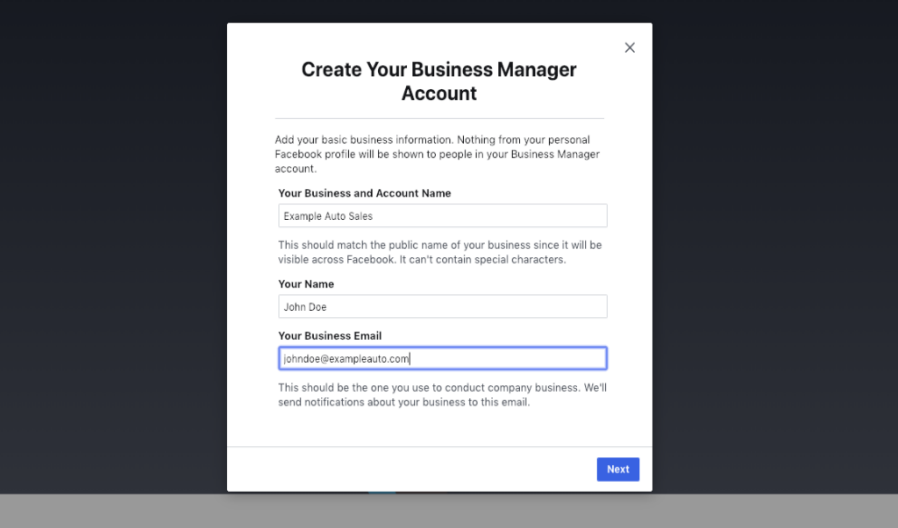 Facebook is spectacular about assisting you with this process, so follow its instructions carefully for the best results. Begin by going to the Business Manager's home page. After you go there, create an account successfully.
After hitting on "create an account," you will need to add on some details (such as business name, email, etc.).
Eventually, you will need to add more details to the Business Manager. So, go to Business Settings and select Business Info by clicking on the drop-down menu.
Note: you will necessitate an account verification via the Email that you put in to get complete access to all the Business Settings.
Step 3: Link pages, individuals, and products.
After completing your initial Meta Business Manager set up, you must proceed with the following.
In the following step, you must link the Facebook Page to the manager account. Doing so is very necessary for the people working on ads and campaigns for promotional needs. You need to gain access to at least one single business page, or else you may need to generate a new one to complete this step successfully.
Also, it's vital to apprehend that it is your business page and not your personal Facebook profile. In addition, ensure that the Instagram accounts that your business or brand owns are also linked to your Facebook page so that you can add those accounts there too.
For adding pages to your account, navigate to the Business Assets section.
People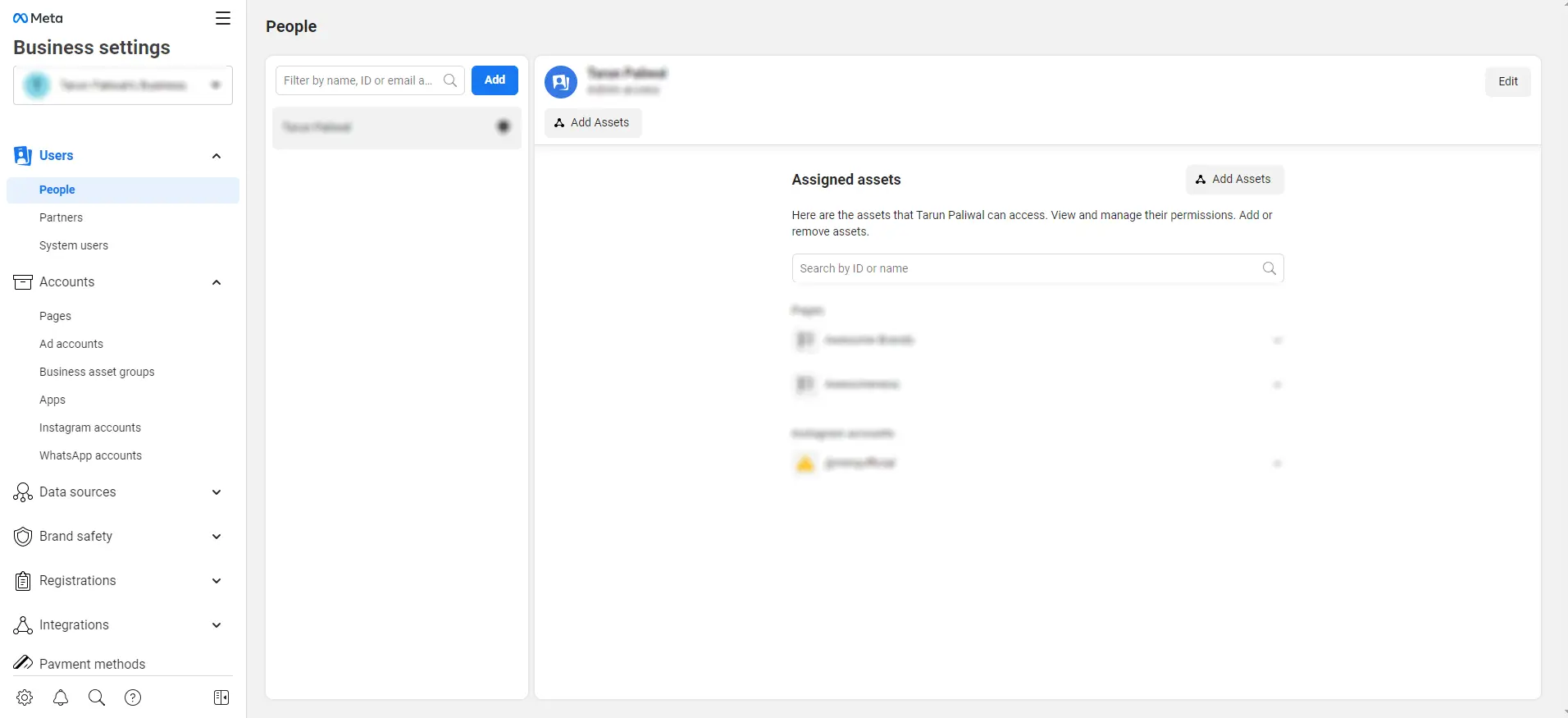 After successfully linking the ad accounts and Facebook pages, you may have to add the team members who wish to permit access to the Business Manager.
By default, Facebook every person to the role of "employee." So, if you wish to grant admin access to the individual, you will have to switch from off to on.
We suggest only offering admin access to individuals that necessitate it, such as the digital marketing manager or CMO.
Select the ad accounts and pages that you want the individual to manage, and ensure to place an ideal role that permits the person to complete their job with ease. You will locate a variety of page roles over here.
Tip for Agencies: Have a procedure ready with the agency team, and the customer as to you can add or remove individuals and appoint job responsibilities accordingly.
Pages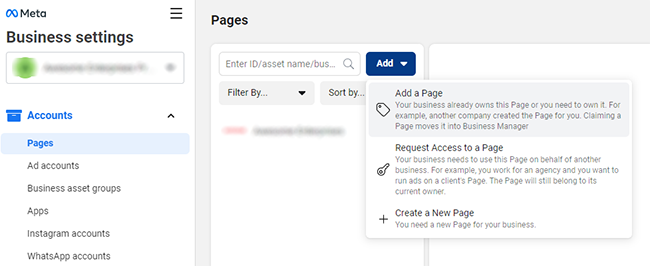 Facebook has made it simpler to handle various pages without switching between the different profiles or dashboards. In this manner, you can manage all that you are working on from one single screen. You can also view who has access and permission to your business' Facebook pages.
Again, you can appoint pages to individuals by selecting through a certain set of options that will fit that individual's job responsibility. Note that one can always modify this later on.
Ad Accounts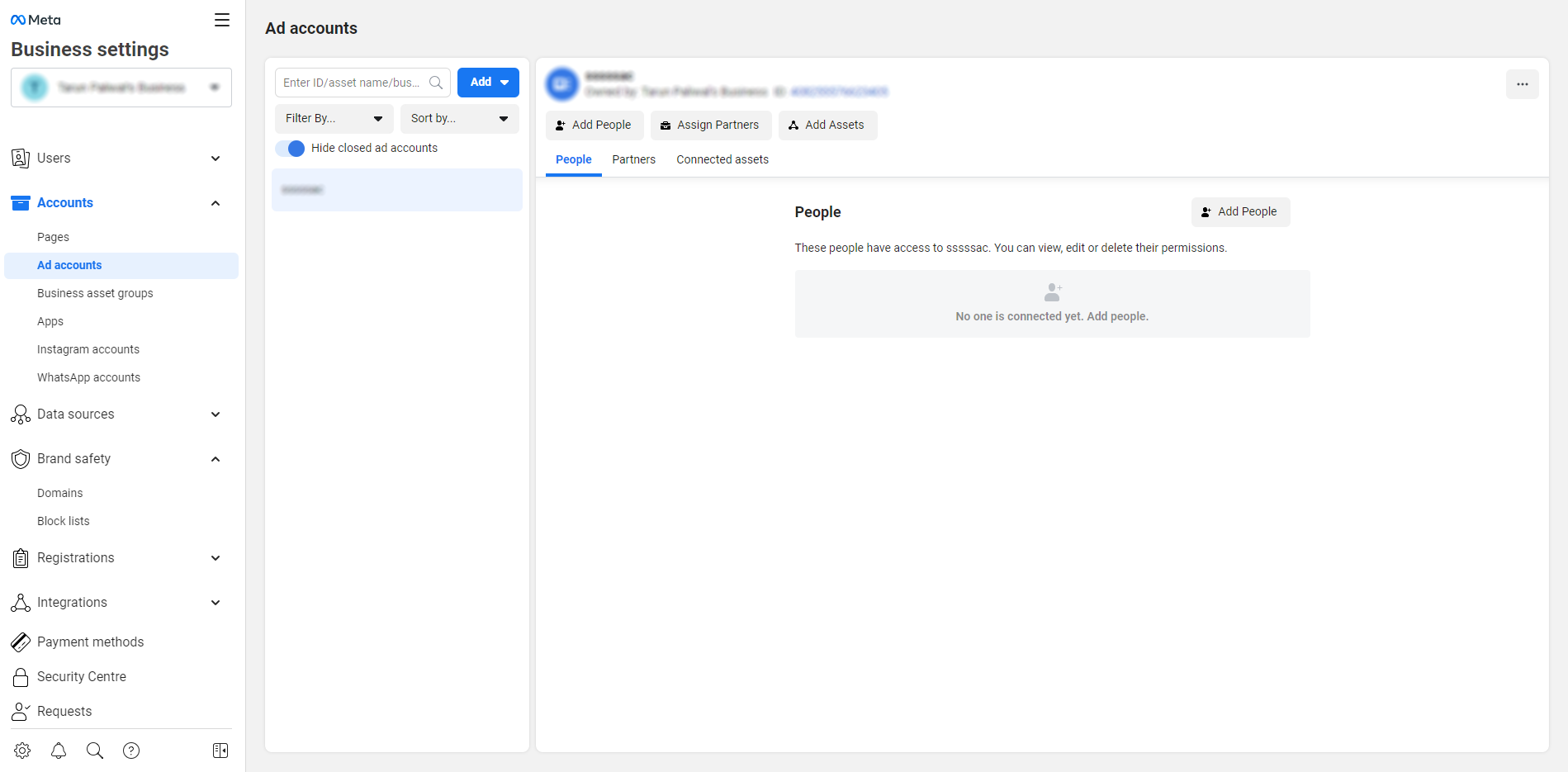 Integrating Facebook ad accounts is quite similar to adding individuals. You will locate the option to add fresh ad accounts in the Ad accounts section in Accounts.
The manager tool will give you the following options:
Adding an Ad Account: If there is an existing account, then you can add it using this option to enable it in your Facebook manager account. Also, note that you cannot claim an ad account that acquires the ownership of another business manager.

Request Access: This is a suitable option for businesses and agencies that necessitate a permit to an existing ad account or client.

Make a fresh ad account: Complete this step if you haven't yet generated an account.
Again, one can appoint different account permit levels to Facebook page users. Here are a few roles that one can access on an ad account. Also, learn to create ads using this fantastic tool for best use.

Product Catalogs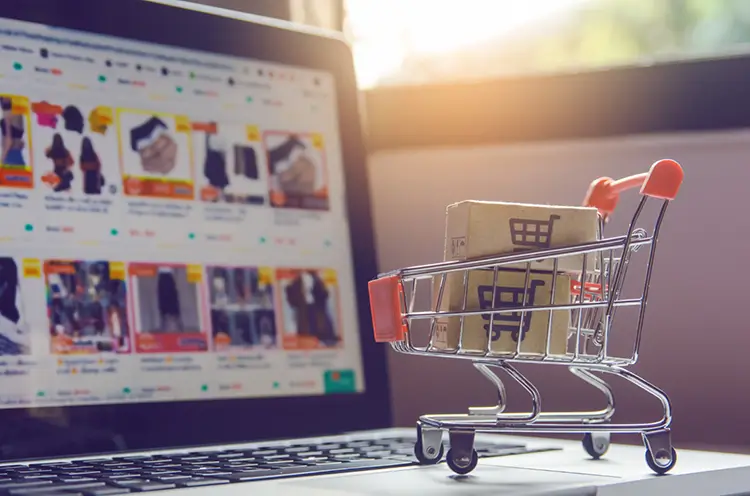 Another notable feature of the Facebook Manager is that it permits uploading the business' product catalog, which is handled via the Commerce Manager. The catalog is a product or service feed that is quite like the Google Merchant Center.
A user can also set up a "Shop," which can be used as a storefront to advertise, sell or tag different physical items. However, if you are marketing non-physical items or simply want to place ads, a product catalog is the most suitable option.
After setting it up, you can place the ads depending on the products you have on your website for potential clients.
Tip for Agencies: Join your product catalog with the custom audiences to place active product ads for all your website visitors.
Pixels
The Facebook Pixel is a code for your business website that permits you to optimize, measure and create audiences for your Facebook ads.
Facebook Pixels is quite critical for running positive ad campaigns for your firm and its success. Further, they are quite simple to set up as well. We suggest opting for Google Tag Manager to get access to the Pixel if you have a container setup ready on your website.
To get access to Facebook Pixel, navigate to Data Sources under Business Settings.
Get Facebook Pixel on your website soon, even if you do not have current ad campaigns. Doing so will permit Facebook to gather profitable data about your site visitors and grant you a perfect start for working on your social media advertising.
If you are operating a small-scale business and handling your social media accounts, you do not need a Facebook Manager account at all times. Yet, it may be needed only if:
Your firm has a group or team of individuals that handle all your marketing efforts along with the social media activity.
You are collaborating with vendors that assist you in running or managing your ads and/or Facebook Page but do not wish to grant complete permission for the same.
You are a business that handles various Facebook or Instagram Pages or accounts for different clients.
You necessitate control over the permissions and access to your Facebook Page and do not wish to give away the complete ownership of these accounts to the employees or agencies who are handling your business assets.
After finishing the setup, you can utilize the Facebook Manager to note details about your ad accounts and Facebook pages. In case you are an agency, then track your client's pages. Apart from these common tracks, here are some tips to make the most benefit from your Facebook Manager account:

Improve Your Account's Security

The Facebook Manager tool offers additional security or a layer of safety for your firm assets, which is a notable benefit of using the tool. It grants you an option to set two-factor authentication for your online accounts using the Security Centre option.

Setting Up Facebook Pixels

To collect data effectively, that will improve your marketing strategies and ad campaign performance, ensure you install the Facebook Pixels and set it up right away. Go to Data Sources and find Pixels in your Business Settings to complete this procedure.

Here all you must do is name your Pixel; however, you also get options to add your URL to identify simple setup options. Pick "Set up Pixel now" and improve your ad targeting via effective strategies and methods.

Setting Up Location

If your firm is operating in different locations, then setting up Locations will permit your potential clients to locate the most suitable store Pages via search engines. To accomplish this, tap on the "Business Manager" option on your screen and navigate to Shop locations in Assets. In addition, under this section, you will also get permission to add product catalogs, media, and audiences.

Further, tap on "Add stores" and opt for the "Add manually" option to fill in all the vital details about your stores. Facebook also suggests users use a spreadsheet if they need to add over 10 shops.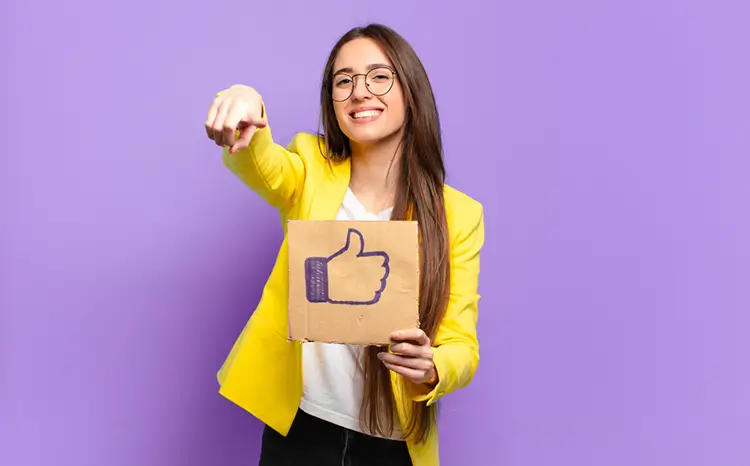 Using the Business Manager has its perks and profits. However, there are a few notable reasons for using it over the rest. The six chief reasons that you need to use Facebook's Business Manager are:
Reason 1: Today, Advertisers Need To Use It
The foremost purpose is the necessity of using this fantastic tool.
During the end of 2018, Facebook began making it compulsory for all accounts that use custom audiences with Emails to use the Business Manager.
Any marketer or advertiser that wishes for the best outcomes needs to use the email custom audiences, for instance, to reach out to clients and get them to buy your products.
Likewise, you can restrict this list of audiences from unnecessary or random campaigns.
Audiences can also be created using the Facebook pixels; however, these audiences do not last more than 180 days, while email audiences last forever.
So, if you are considering getting maximum profits from your Facebook advertising, you may have to make a switch to the Facebook Manager.
Reason 2: Eliminates the Necessity of Grey Social Media Accounts
If you do not have the Facebook Manager, it becomes very tough to distinguish a Facebook profile from the firm assets that they have control over.
We know that Facebook disables all fake profiles, which ceases companies from creating ad accounts and Facebook pages of their own for online business purposes.
These profiles can regain access, but the procedure is quite long and risky; thus, having a business manager is a plus to avoid such breaches and keep your account authentic.
Reason 3: You Gain Better Assistance From Facebook
As we have mentioned before, there are multiple types of assets and tools, and all of these need integration with each other to work in accordance.
If you face any kind of technical problem, the foremost question that the Facebook business support asks is whether you are using a Business Manager or not.
They do not offer in-depth assistance most times. However, if you are using their tools, they may consider helping a little.
Reason 4: Simple and Easy Switch
If you have only one Facebook page and ad account, then adding it to your Meta Business Manager account is quite easy. However, with time the number of assets that your firm acquires expands rapidly.
For instance, you set up an Instagram account, then install and set up Facebook pixel, then add a few workers to it, and the list goes on.
Even with a handful of assets, you may get confused with granting permits and access levels to the employees.
In maximum cases, businesses try to add, move and set up a large number of pages, ad accounts, and employees to the Business Manager, which further makes their work complicated.
So, if you make a switch early, you can dodge this complication than making complicated mistakes in the coming days.
Reason 5: It's Safe
Most of the turnover of a company depends on its marketing strategies, and often companies take up for short-term projects to improve their productivity. With time this can lead to security issues with ex-workers that still have access to logins.
By gaining access to all portals, assets, and agencies in one place, it's simpler to conduct a monthly audit and ensure that the right people are on your team with suitable access levels.
The key is to appoint one individual as the admin of the Facebook Manager account and ask them to conduct a monthly audit for proper work regulation.
Every time an agency takes up a business manager account to handle, they come across issues with updating the changes in it. So, using the Business Manager is not sufficient to succeed in your business and operate your online accounts accordingly.
The Facebook Manager comprises a Security Centre where one may necessitate a two-factor authentication for every worker and also assist in auditing by ensuring you know if the workers are not active.
Reason 6: It Is Not Free
The Meta Business Manager is entirely free for use and does not demand any additional subscription charges. Also, with the free access, you get hands-on Enterprise-level features and tools which Facebook advertisers can use at any hour.
For instance, consider a Facebook Analytics tool via which you can make an Event Source Group comprising of apps, pages, and pixels, permitting you to adjoin varied data sources in a single dashboard:
Now that you know about linking the accounts and how to set up a Meta Business Manager let's see how this fantastic tool work.
To begin, first, go to your Business Manager Dashboard and check for the menu option.
Tapping on it will give your multiple options and expand the complete menu items that you can work with while creating ads on the Meta Business Manager.
The menu is a 'take off' point as using it; you can do anything that you wish to do.
You can make and create new ad campaigns for your online business. Adding and editing new apps is made possible. Creating fresh new page posts is possible using the tool. All of your conversions, tracking, analytics, and data are a click away. And lastly, you can handle your audiences, videos, product catalogs, and more using this simple tool.
Here are some simple tips for creating new audiences to run your ad campaigns. also, check these fantastic social media campaigns for gaining the finest insights.
How Can You Create New Audiences for Your Campaigns?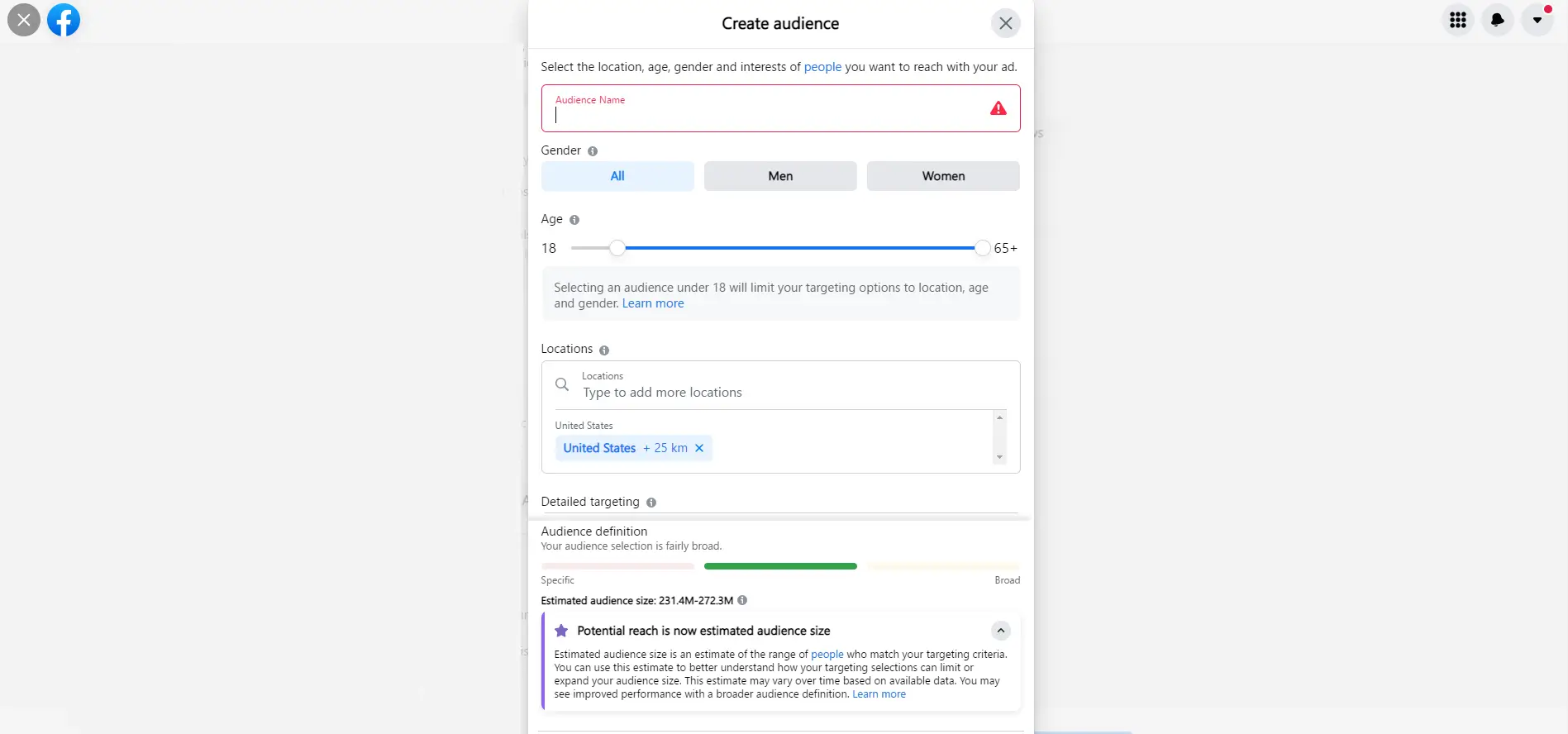 Navigate to the Business Manager menu and go to the Audience section.
You will acquire three different options while creating audiences with:
1. Custom: Connecting with individuals that have already shown interest in your product, service, or business and have visited your site is possible with this option. It assists in identifying and building suitable links for productive outcomes.
2. Lookalike: This section helps you reach out to individuals that are similar to your fans. It is an ideal option for increasing the audience rate to promote your business.
3. Saved: These individuals are the ones that you have identified by ma king a custom combination of demographic information with including interests.
Let's check how you can build a custom audience now.
Setting Up Custom Audience
These audiences are most useful in linking and connecting with individuals that have already shown interest in your service, product, or firm. They are previous website visitors that you need to connect with to convert them into potential buyers.
You can create this audience using the contact list, current or old website traffic, or application usage.
Here's the setup procedure.
Step 1: Navigate to the Audiences option and then tap on "Create a Custom Audience"
Step 2: Select the kind of audience that you would like to create from the Activity, Engagement, Customer File, and Website Traffic.
This set of lists or files consists of the current clients. You can place your targeted ads for these audiences on Facebook and Instagram networks.
Also, if you acquire a MailChimp, you can get good luck! Using it is much easy because of the auto integration that permits easy settings and linking for better outcomes. If not, you may have to add customer data to add these details to proceed with linking the emails and contact numbers of individuals.
To set up your customer list, you can either upload or copy and paste a .CSV/TXT file. In the part of the identifier, you can also use highlights to inform each file structure better.
After this, paste or upload your list in the box and click on "Next" to track down your identifiers.
Possibly, this will automatically track down the details for you. If everything is suitable, you will notice a green mark that signifies the success of the process.
After this, tap on the "Upload & Create," and then you have successfully finished the process.
If you tap on "Website Traffic" from the chief custom audiences section, you may have to additionally get a pixel code on the site pages with which you wish to track your visitors. Certain systems have a ready integration setup, so completing the process does not require much effort. In other cases, you may have to copy and paste the codes to successfully proceed with the completion.
Next, you can modify your audience setting depending on your set of preferences.
Lookalike Audience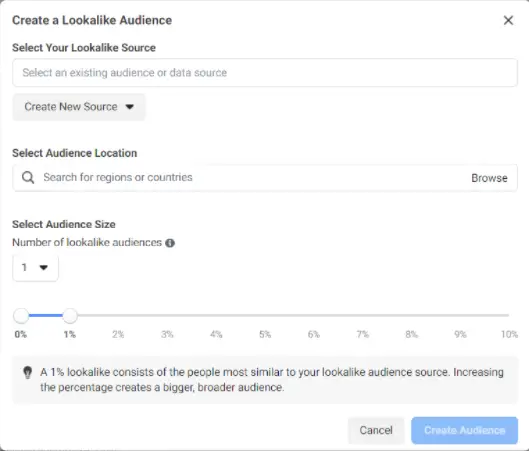 Now to create this audience list, you need to select the "Create a Lookalike Audience" option.
To make lookalike audiences, you must have an existing list of audiences that Facebook can utilize to locate the 'lookalike' visitors that have similar activity to those that are already on your list. So, begin by selecting the specific custom audience, or Facebook pages are the chief sources of locating your lookalike audiences.
After this, you can make location selections for targeting purposes and expand the audience size or reach accordingly.
Once you have finished the entire process and are satisfied with it, just click on "Create Audience," and you are ready to go.
Saved Audience Setup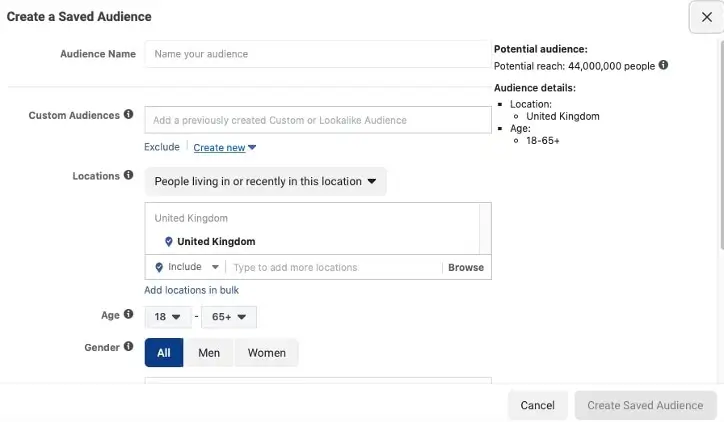 Now go back to the Asset Library and select the 'Create Saved Audience' option to proceed with creating the last list.
Here, you can make your audience list from nothing simply by selecting a few aspects that are in the interests of your audience. The in-depth targeting will permit you to narrow down to the Demographics, Behaviors, and Interest Areas and make your targeting more specific.
These in-depth options comprise job titles, hobbies, interests, and similar options. For instance, you can begin by picking what your potential client does for a living.
After doing this, you can then cut down your audience further by limiting the segments of individuals.
For instance, you can add additional selections in the job title option like the specific income that the individual makes within a year:
In this scenario, we will only focus on attorneys that have an income of at least $150-249K annually.
And then, you can take it a step ahead by restricting an extra segment depending on the type of lawyer that you want to target:
Once it is all set, click on "Create Audience," and you are all ready.
Setting Up Pixels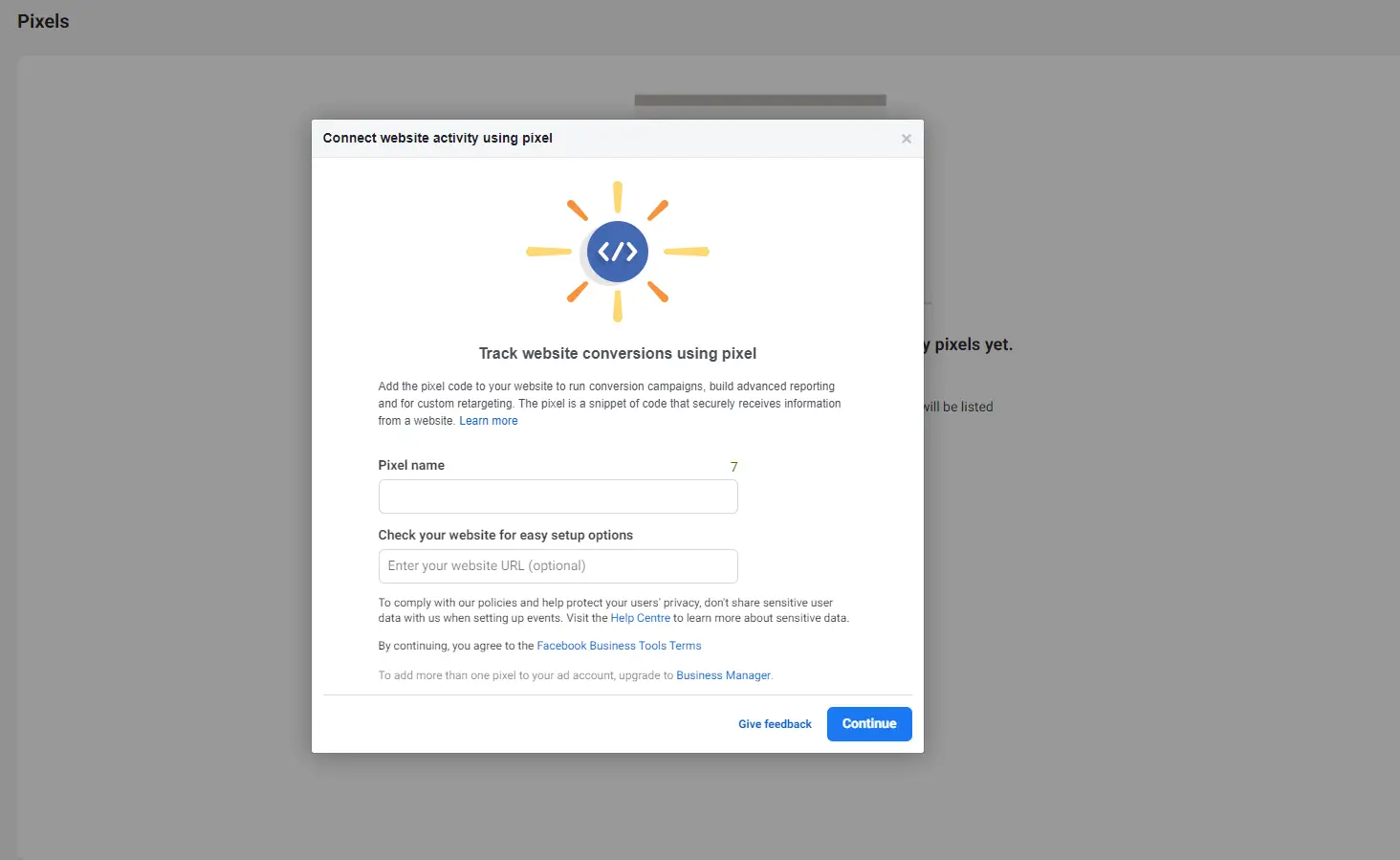 To set up pixels, you need slightly different selections. Navigate to the Business Manager dashboard and locate Pixels under the Event Manager section. In this part, you will be able to modify or manage a current pixel or set a fresh one if necessary.
Now tap on the "Set Up Pixel" selection if you have finished pleasingly. Note that Pixels are an important part, and it is needed to gain access to the right potential audience for ideal targeting.
Installing a pixel code is possible in three varied ways:
You can combine it with a current CMS or opt for the Tag Manager.
All you must do is paste it into the site's website to install it.
You can choose to send a request to the website's developer to make the necessary installation.
How to Create a Product Catalog in the Business Manager
Generating a product catalog is very valuable for your firm. They are profitable assets, and one must not miss out on them at all costs. They permit you to make Dynamic Ads, which display particular products to potential users without the necessity of creating plenty of target ads for different individuals.
To make a product catalog of your own, navigate to Assets under Business Manager and tap on "Product Catalogs."
In the following screen, tap on "Create Catalogs" to commence with the process.
Here you can add a name to your product catalog and pick a suitable type (e.g., a particular niche like hotels, products, etc.).
Now proceed and add a feed name, upload type, and currency:
After this, select next and prep up to upload your final file. As you may not have a product catalog set up or might not have completed the same before, here are a few common guidelines that will assist you in formatting properly. These are the necessary fields that are a must for all product catalogs.
The best aspect is that the big companies in the market also have additional extensions that support the uploading of these product catalogs.
After completing this, you can add extra detailed options for every product according to its specifications.
Once you've got a good-looking spreadsheet that is ready for display, proceed and upload it to begin.
Account Quality
One newly added feature of the Facebook Manager is the "Account Quality" selection.
You can locate this selection in the "Manage Business" option of the Business Manager, and it's built to assist you in instantly scanning the health of linked ad accounts and Facebook pages.
Here you will see, for instance, that you have access to two disabled ad accounts. The first one may be the old ad account that will essentially expire when there is no active hiring on it, and the other one is a demo account. In this scenario, the accounts had been disabled as Facebook noticed them be inactive for a notable period. Now next to this, you will also identify the total number of ads rejected from each account, if there were any.
You may wish to pay attention to this section, as it helps you in keeping a keen eye on the performance of your ad accounts. If you have quite a few rejected ads, it may lead to a Facebook disable, pause, or also shutting down in severe cases. Noting this is essential for profitable outcomes.
You can check on this part of the Business Manager for ad restrictions that have been placed on the Pages that monitor, own, or manage via the manager account. If you were worrying about this aspect, check this option; it will give you insights on how you can move further.
Adjusting Attribution
It helps in assigning credits to various campaigns for sale. If any person views your ad, for instance, taps and instantly purchases, the ad will be credited for that sale.
Attribution might not be as simple to understand as it seems. So if an individual taps on your ad but purchases after one month, will the ad still gain a credit? What if there are other touchpoints? Irrespective of whether your ad was the first or last, there could be quite a few aspects that initiated users to click on it. So, who gets the final credit?
Facebook's standard attribution is Click and See. If an individual taps on your advertisement and initiates a purchase in 28 days, the ad gets credit for the conversion, even if they have other touchpoints for the click later on. And if they see your ad and initiate a sale within 24 hours, the advertisement has attributed the sale.
It may be useful for a few firms, specifically low-cost and companies with risk-free purchases. For instance, an individual is highly unlikely to purchase a new pair of shoes in a month. They may require more time for it and also need thorough research for purchasing items like a car, a tutoring subscription, or also food for pets. So, these days they necessitate 60 days of conversion. If this is the scenario, you must navigate to the "Business Settings" and then tap on adjust attribution. However, remember extensions are only possible within a 28 days window.
However, you can still modify the attribution models. You can opt to give more attribution to the initial touchpoint and the final one or every point equally. This assists in assessing your entire funnel. To modify the model, you need to navigate to the "Attribution" via Business Settings.
Once you are here, you can modify the attribution model. Facebook goes off the initial click/view; it does not matter where in the funnel the advertisement may be. If a person clicks or views and then converts at a specific time, the ad gets its credit. We usually suggest using a credit or positional mode as these take every touchpoint into account. Also, the credit allows attribution equally. Positional gives maximum credit to the final click made before the conversions, and the second-most value to the following click, with every other touchpoint that gets an even attribution.
Suppose your existing attribution model is going well; great! But if you want a more precise look at how your advertisements are impacting the overall success and growth of your campaigns, consider altering your attribution model. Also, note that Facebook uses a different attribution model than that of Google Analytics, so you may notice some differences while working on the two.
Digital Assets of the Facebook Manager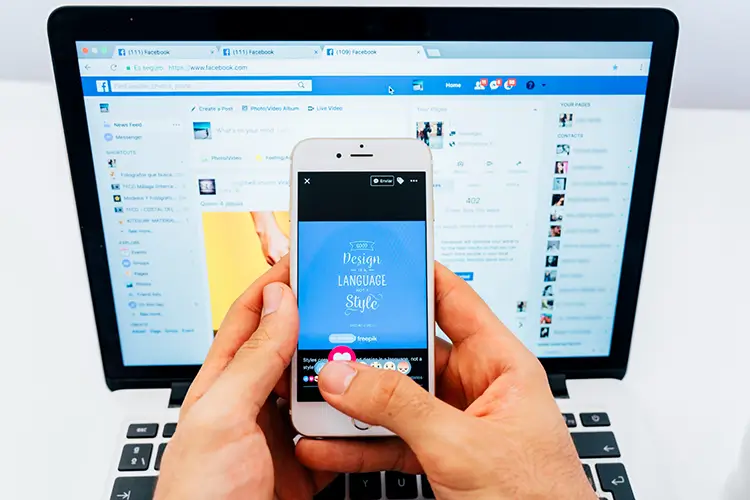 Now, let's take a quick recap and dive into the different digital assets that this fantastic tool has to offer. Below we have a list of assets that make this online assistance ideal for your use.
1. Facebook Business Page
The Facebook Business Page is entirely different from the Facebook Manager. However, it has fantastic features and assistance to offer for your online business. Also, identify how to delete a Facebook page from the business manager if needed.
2. Facebook Ad Account
This account permits you to run ads on Facebook. Now using the Facebook Manager, you can easily create and make fresh ads for your account.
It is indeed great, especially if you have varied locations or sites on which you wish to advertise separately.
One critical aspect to keep in mind is that after generating an ad account in the manager, you cannot transfer its ownership to another individual.
The Business Manager account that generates the ad account owns the ad account forever. It may be because they want a sole company to take responsibility for all billings of the ads.
Also, remember you do not necessitate a Facebook manager account to begin any Facebook page or ad account.
Learn the best techniques to advertise on Facebook because there is no better platform.
3. Your Users
Most times, companies are quite firm with their Facebook marketing and thus begin working with a team of efficient individuals.
So, you may either hire individuals internally or collaborate with agencies to complete your marketing needs. When everything is in place, you need to ensure that you assign roles to people perfectly to complete the process.
For instance, you may wish that an individual that is handling your social media accounts may also have access to the company's product catalogs.
While an individual that is creating new posts, you may want to grant them access to only the ads account.
So, gladly the business manager account is an ideal place to manage these needs. You can select the partners and individuals that you wish to grant access to with specifications.
4. Facebook Applications
In the Business Manager, you can do multiple things with your Facebook Ads as well.
The App permits the fans to interact with the business without the need to leave Facebook, which is best for improving conversion rates.
So, if you acquire a custom app and give permissions to it or simply grant 3rd party permissions, all is possible by the business manager.
5. Instagram Accounts
If you do not know yet, Facebook owns Instagram. And currently, the two platforms have been collaborating with each another. One can share stories, posts, and every place ad on both accounts at the same hour.
Recently, Facebook added Insta to the business manager to grant easy access to the users of the same. Doing so has permitted users to get improved access and a fantastic experience. Identify these spectacular Instagram tips and make most from your marketing.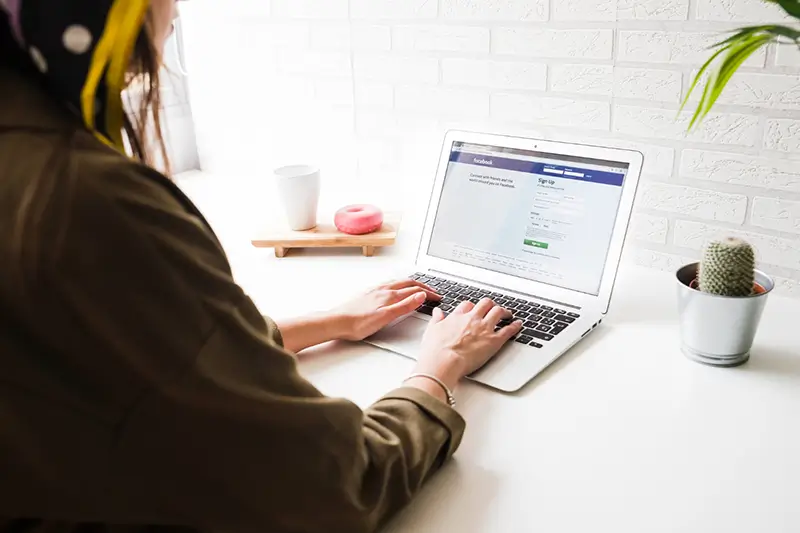 6. Commerce Accounts
So this account is your shop on Instagram or Facebook. In the commerce manager, you can handle your shop, run ads, and even share product catalogs.
7. WhatsApp Account
Lately, connecting your WhatsApp account to Facebook is also made it possible.
The messenger of both the apps are quite similar; however, the difference is one has a phone number attached, whereas the other has a profile.
So if you are running your business on WhatsApp as well, you can manage these aspects from the manager as well.
In the following points, you will see the powerful data sources that are available. Now every data source can be created and accessed in the Facebook Manager account.
It permits you to share assets with other people.
8. Facebook Pixels
The pixel codes are tiny and trackable. You can place them on your site. Once they are installed, you can make a note of site visitors and even edit the conversions.
It opens quite a lot of opportunities to make custom audiences so that you can create and run robust ad campaigns for your business.
9. Custom Conversions
After installing pixels, you can opt for custom conversions, in which you can use URLs to note who has visited your page.
For instance –yourwebsite.com/cart helps you to track details of audiences that have added an item to the cart.
When you have these two essentials established, you can notice all that is working and track your target audiences accordingly.
10. Offline Conversions
These are simply conversions that do not take place via online methods. For instance, if an individual purchases in your store, it is a case of offline conversion.
Here you can take some details about the customer with their consent or simply ask them to fill out a form.
After this, you can upload these details to your Facebook to identify how many customers have checked on your Facebook ad campaign and attributed it to sales.
All of this is easy and accomplishable using the Facebook Manager.
11. Catalogs
If you sell products online and wish to sell them via Instagram or Facebook, you may necessitate a product catalog.
It is an inventory or list of products. You can easily create and display these product catalogs using the Facebook Manager. It permits easy access and gives you suitable results.
12. Shared Audiences
This feature is an advanced one. Using it, you can make new audiences with the assistance of data sources to create an audience from your website visitors, Facebook fans, etc. With these audiences, you can permit access to data from one to the other.
For instance, if you own two Facebook pages and wish to target audiences on each one of them using one ad campaign, this is quite possible. All you must do is share your Facebook fan audience with the specific ad account.
So, in other words, you are permitted by the manager account to share and combine audiences. And Facebook manager assists in keeping a record of the same.
Now, this is quite a useful feature of them all. However, you may need it each time.
13. Business Asset Groups
It permits you to utilize all the assets and combine them in one group to appoint suitable access.
Some cases that you can utilize it in are:
If you have varied brands and sites.
You will mostly have a list of pages, assets, and other accounts that are linked with the brands. So this feature assists you in separating the assets from the brands.
If you have varied locations for your business

All business has multiple pages, assets, and accounts. So, the business assets are a feature that helps you in separating them from the locations.
Thus again, this could be quite useful for users that have multiple assets that need to be handled well.
14. Lines of Business
This feature is again pretty similar to the assets group feature.
For instance, you might have different teams for a product, sales, marketing, and more that may necessitate distinct asset assignments.
Using the lines of business simplifies this for you. So again, these are advanced features and are usually safe for individuals with plenty of assets.
Finally
The Meta Business Manager is an ideal tool for your online business operations. Using it can be profitable in quite a few ways for your firm and its overall functioning. The Facebook Business Suite is a suitable option for all business owners and specifically small-scale online businesses. Read this guide on the Business Suite to identify whether it will be a profitable choice for you. It assists in managing all your tasks with ease and gives you perfection with your marketing campaigns. Opt for this modern smart tool and add valuable online assets to your business.
In addition, working with this tool is simpler and more manageable. It has easy access and is completely free, which makes it a preferable option for all. Most advertisers select it for its smart features and perks. Utilize this tool and notice the growth in your online marketing instantly! Lastly, check Awesome Social for best aid and boost your online business today!