Around the world, in 2022, social media apps are officially the sales sector for every brand. Marketers are steadily setting their sites on Instagram as the ideal lead generation platform and are manifesting a large follower base. Furthermore, since its inception in 2010 with a filtered photo of the founder's dog, the social media site has expanded dramatically (hi, Reels!) and will likely continue to do so.
As Instagram enters its second decade of business, make sure you're fully up to speed on the newest trends and functionalities. In fact, according to Semrush, Instagram is among the top ten most-visited social media sites in the world, with 2.9 billion monthly visits. That's a lot of people looking at you.
Importantly, despite the majority of users checking in using the mobile app, this statistic serves as a reminder that people may be seeing your content on their computers or laptops as well, so make sure your photographs look nice at any resolution.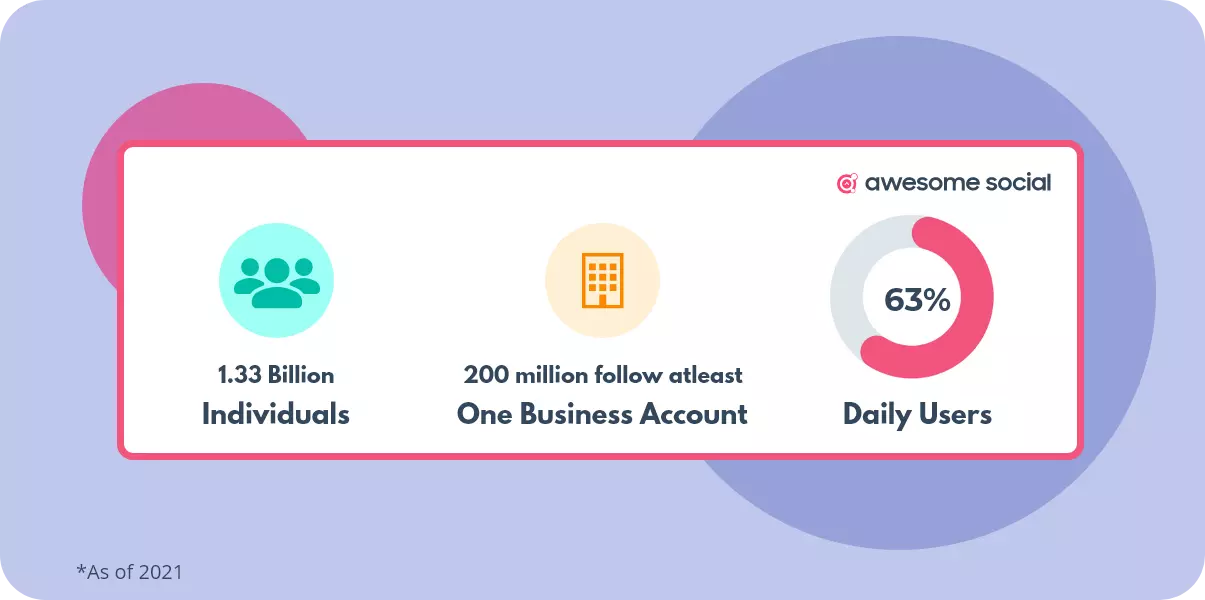 The increasing trend toward targeting Instagram audiences for advertising and sales is visible in the following statistics:
Every month, 1.22 billion individuals use Instagram. In case it isn't obvious, Instagram is extremely popular. However, that's still just half the number of individuals who visit Facebook and YouTube each month. The majority of Instagram's viewership is between the ages of 18 and 34.

About 60% of Instagram's viewership is made up of this critical group. 59 percent of adults in the United States use Instagram on a daily basis, with 38 percent of those users visiting many times each day. So, give them something to engage with while they're there: make sure you're posting new content regularly.

Instagram is used by 63 percent of users daily. This means over half of all Instagram members use the app daily.

Instagram members will spend an average of 28 minutes every day on the platform. Furthermore, time spent on the app is predicted to increase by around a minute every day by 2021, which is consistent with what has been occurring since 2016.

Every day, more than 200 million Instagram users view at least one Business Account. Marketers should be aware that official Business Profiles are viewed by millions of Instagram users regularly. Furthermore, 60% of individuals say they find new things on Instagram, and the most followed Instagram stories are from companies.
Those are enormous figures. And you'll be able to contact your target audience on Instagram regardless of their age, gender, occupation, or anything else. As a result, the question becomes-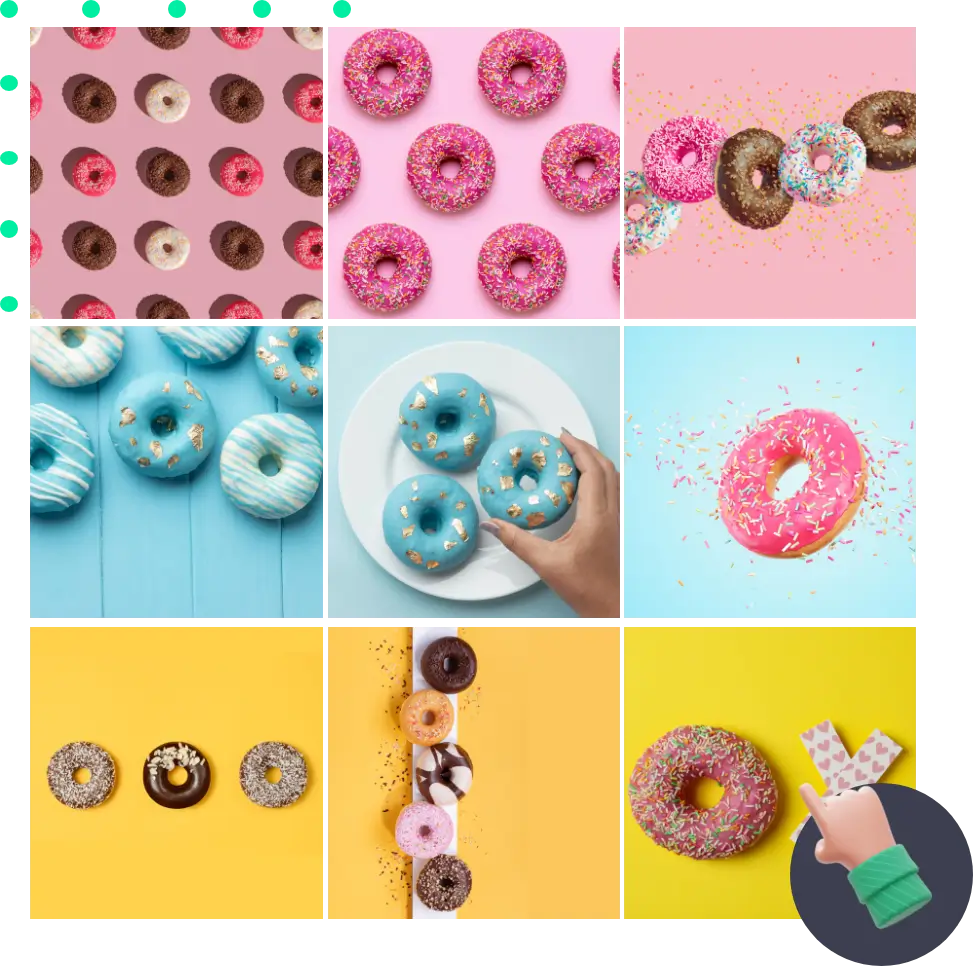 How can you use Instagram to market your business?
Instagram has introduced scores of new tools for businesses in the previous year, including enhanced metrics, shoppable Instagram posts, new ways to generate visitors from Instagram Stories, and IGTV, its new autonomous video tool.
It pays to have an Instagram account if you operate in retail, entertainment, or arts and journalism. But if you truly want to stand out, you'll need to grasp everything there is to know about the site (and your audiences), particularly what kind of content works best, how to create an Instagram Stories plan, and how to measure your analytics and KPIs.
Instagram is clearly no longer only for personal usage. It's now an international platform that enables businesses to humanize their content, acquire fresh talent, display their services, and inspire their customers.
Furthermore, Instagram users are not just active but also engaged. Approximately 59 percent of the platform's active users log on at least seven times each week to browse content and communicate with peers and brands.
Instagram may also help you promote new items and raise brand awareness. 130 million Instagram members connect with commercial posts each month. Instagram enables you to market your business and products in a genuine, authentic manner to your clients without being pushy.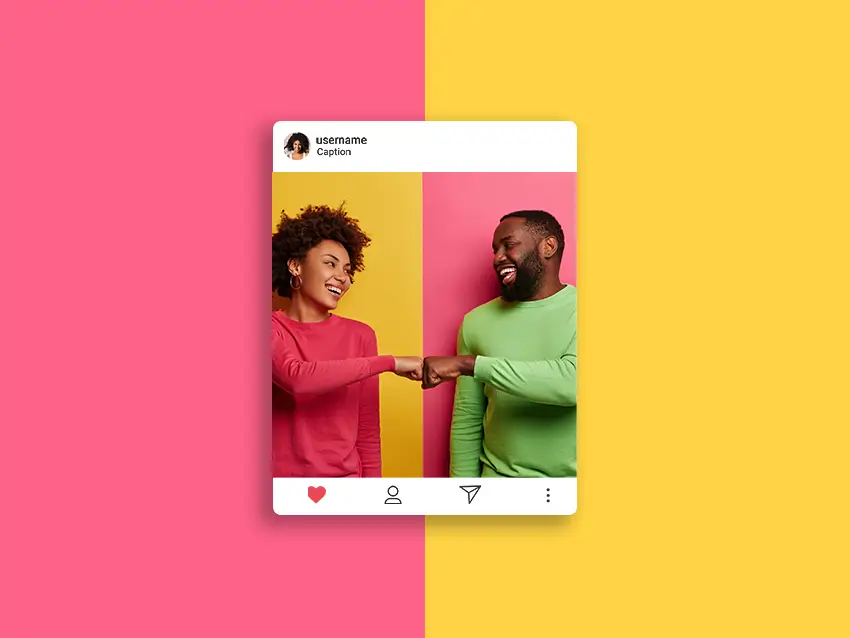 The pictorial nature of Instagram distinguishes it from other social media networks. Instagram is the ideal medium to promote content if you have a brand that wins from the appearance of your product or if you offer a service with a visible eventual outcome.
Video, images, and graphics are all excellent content options for this social media site, but your promotional plan will ultimately define what kind of content to share and how frequently. Developing a structure before jumping into a new social media platform, regardless of how well it worked for everyone else's brand, can help you stay focused on your targets.
Even with all of these Instagram stats and information, you could still be unclear where to begin. We understand that the platform can be frightening at first, which is why we've prepared this guide. After that, let's get right into how you should create an impeccable Instagram marketing plan.
Chapter 1- Creating your Instagram Account
Approximately 80% of users believe Instagram enables them in conducting product research and eventually determine whether or not to buy the product. 63 percent of people also believe Instagram encourages them to create genuine relationships with brands.
All of this is to indicate that you could be losing out if you don't use Instagram to engage new consumers, raise brand recognition, and consequently increase revenue. We'll go through how to create an Instagram business profile and the advantages of having one in this section.
1) Creating the account-
The precursor to setting up your account is to download the app on your smartphone. The next step is to access it on your desktop to ensure readability and uniformity across screens. Once you open a personal account you can get right into converting it for business purposes. If you already possess an Instagram account, that's even better as you can get right into it. If not, this is a step by step breakdown of setting up an Instagram business account: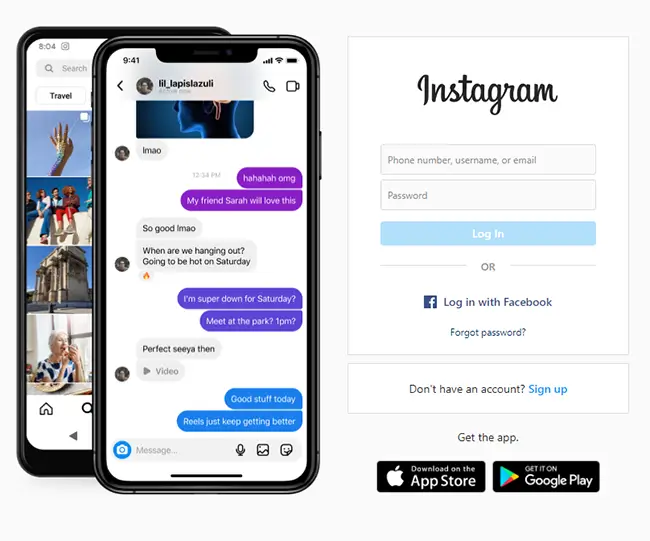 Tap Menu in the top right-hand corner of your profile.
Select Settings.
The option to convert to a professional profile will be provided directly under "Settings" for most accounts.
Go to Account and select it.
Switch to a professional account by tapping the Switch to professional account button.

Tap the Continue Notification
Choose a category for your company and then hit Done.
To confirm, press OK.
Select Business.
Tap Next after entering your contact information. To omit this step, select Don't use my contact information.
If you'd like, you can link your business profile to a Facebook Page affiliated with your company as well. Although this step is completely optional, it does serve a crucial role in connecting your social network platforms.
To return to your account, tap the X in the upper corner.
It's an absolute must to have some pictures to upload before you can market your profile. People will most likely explore your profile once you begin talking with them and following them. You want something recognizable that indicates what you are as a business. That's why taking the time to write an interesting and comprehensive bio is a wise idea. In the following section, we'll show you how to go about it.
Chapter 2- Tips for creating a picture-perfect bio for your business page
Although it may appear to be a minor aspect of your profile, writing the right Instagram bio for your brand can be difficult. Your bio sets the tone for your brand's online visibility. While writing an effective Instagram bio may appear simple, it involves some effort and originality. Your Instagram bio is your opportunity to introduce your brand.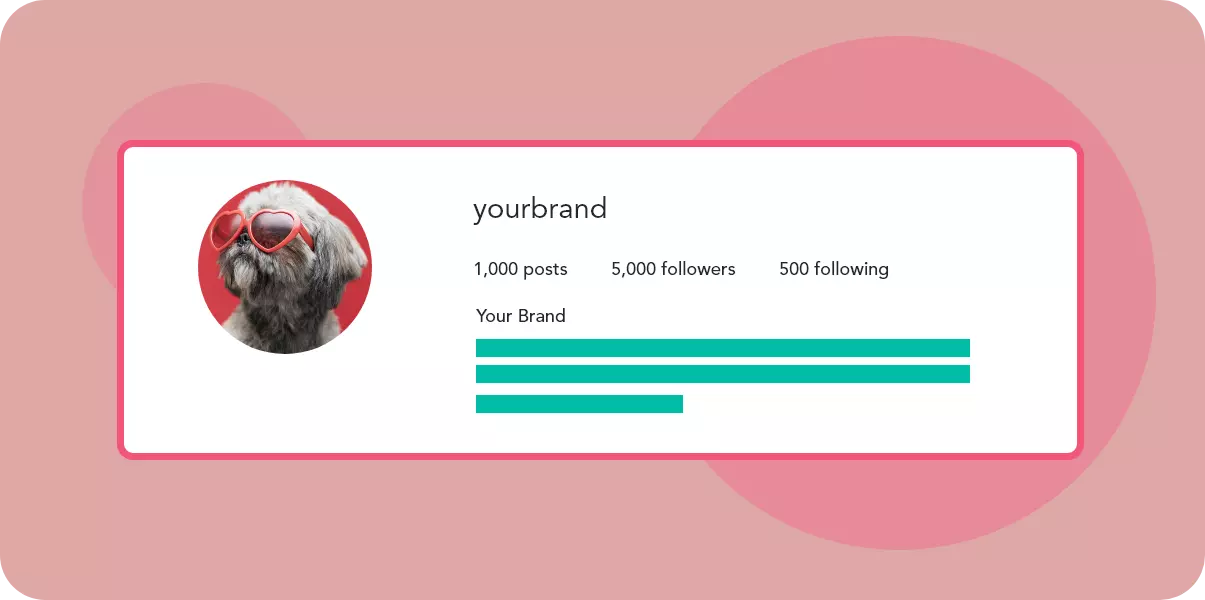 It's a short space, but when used properly, it can be impactful. In this post, we'll get into the most essential elements necessary when creating your Instagram bio. Alongside this, we'll provide some examples of different brands that have a compelling and interesting Instagram bio to help increase followers.
Let's get right into the top 6 essential Instagram bio elements!
The 8 Essential Instagram Bio Elements
1) The Perfect Profile Photo
The profile photo is the first essential component when building your business bio. This should be connected to the creative vision of your company. A brand logo, a physical place, or even a fresh product image could be included. However, any image you use, should look eye-catching and be connected to your company. Ensure the image is equally appealing whether viewed at its smallest size as well as its largest. The profile picture is a symbol for your brand and represents your brand's identity online. Use an image similar to Awesome Social, which has just included their logo for the profile photo.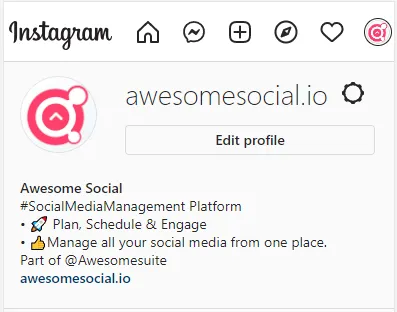 2) A Unique Username and Name
Ensuring your name Field is optimized with your name and/or a detectable term will be the next step in producing a solid Instagram bio. If you work in healthcare, for example, you probably want to provide your entire name as well as your professional title. For example, the Instagram account by Dr.Chytra includes her profession and industry.
People will be able to effortlessly select your account if they look for you on Instagram through the search bar with your industry or profession's keywords. Instagram uses the title and username sections in search results, so making sure they're optimized is a good idea.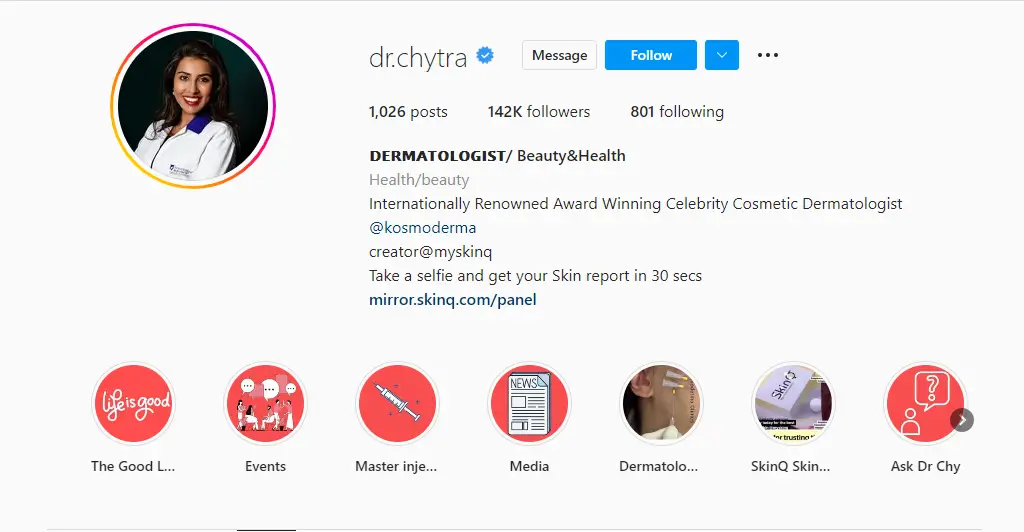 3) Your Business Bio
This is the area beneath your title where you can describe yourself, or in this situation, your business identity. According to Instagram bio theories, you should consider three words that best define your company and utilize those as a reference point.
While this is a wonderful start, you must aim to personalize it by adding your unique human component. Nobody enjoys reading Instagram bios that are bland and uninspired. They give your business an indifferent feel. Instead try creating a bio, similar to Kajah Beauty which conveys a clear human connection and the brand's charming identity.
Their account gives their followers an easy-going and fun image, which works perfectly in their favor as a beauty brand. So also consider your followers and audience base when creating a bio.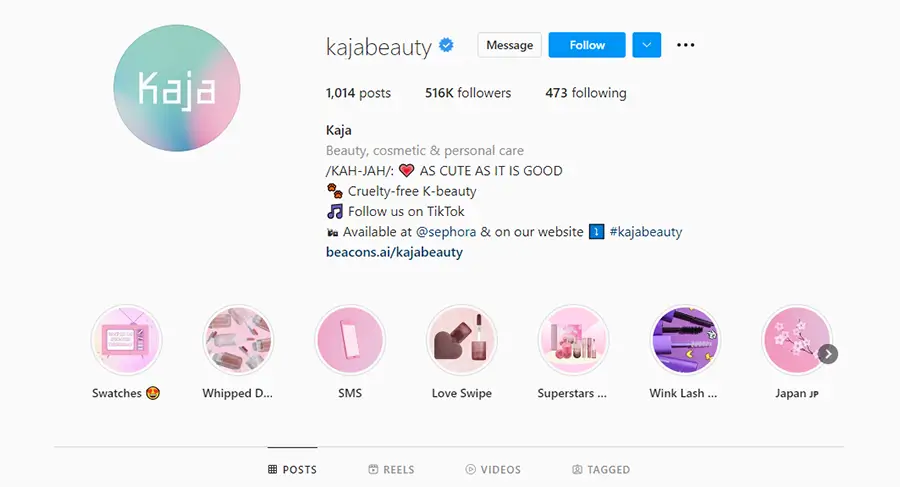 4) Add Your Website URL
Your bio should contain your website URL as a must-have. You will only be able to put your website's URL to your bio on Instagram; posting it in your feed is not a possibility. Your URL must fit into the space allotted, which is restricted to 150 characters. Make sure your URL is short and easy to recognize for users. If you're a well-known business like ZARA, you may simply provide the URL to your website in your Instagram bio.
This would not be the best approach for a growing company. Alternatively, you can include your website URL at the bottom of your bio, along with some emojis pointing to it.

5) A Call To Action Link or Text
Your website link should have a clear call to action to back it up. This CTA can come in the form of emojis or text where you highlight the CTA, for instance, the text can be written along the lines of "Click here to read the latest blog post" or it can be simple emojis pointing at the link with text in all caps. One example of an excellent CTA is HelloFresh's get cooking CTA.
Your CTA gives you more chances to sell, so ensure that it is easy to access and visible.

6) Details like location, contact information, and more
Instagram has given Business Accounts the option of devoting a distinct area in their Instagram bio to their business location, address, and contact information. If you provide your email address, a second email button will appear on your page. Users will be sent to their smartphones' default email apps after tapping this button. Companies with a dedicated physical address, on the flip side, should also include their complete address. This would create a location button, which would send users to their device's map app when they click it.
Now that we have a rough idea of what elements you need to include in your Instagram bio, let's get into two of the lesser-known elements you can add to your Instagram bio.
7) Add a fun and brand relevant tagline
Use a unique phrase in your Instagram bio to make it intriguing and eye-catching to your followers. A tagline will enable you to inform visitors in a few words what your brand does. In your Instagram bio, you can also include an overview of your company's core values or your mission and vision. Adidas's tagline "Impossible Is Nothing" is included in the form of a hashtag as well as within its URL link. You can follow a similar pattern when creating your tagline or make it longer and more informative to users.

8) Add emojis and line breaks when needed
Emojis would help you to communicate your company's individuality. Emojis can also be used to replace particular words. Emojis help Instagram bios appear more lively in general. Emojis can be searched for, thus they should be included in the Name column if possible. You may also use line breaks in your Instagram bio to highlight your strengths. It also improves the readability of your Instagram profile. Additionally, some emojis can even be used to describe your products and give users an insight into your brand's best sellers. An example of this can be seen with the swimwear brand Hello Molly.
These were some of the top 8 Instagram bio elements, try using some of these tips and guidelines when creating your Instagram bio. A great bio can entice new users and help you become a recognizable brand in the eyes of your current followers. But it's still among the very first few steps of creating an exciting Instagram account.
The next step to building an engaging business account on Instagram is to understand the various kinds of content you can create and post on the app. So let's get right into the different kinds of Instagram posts.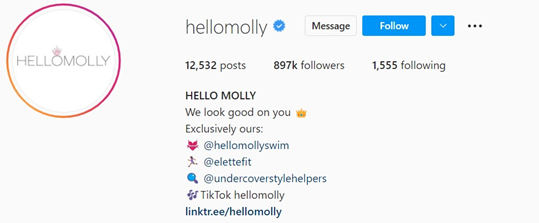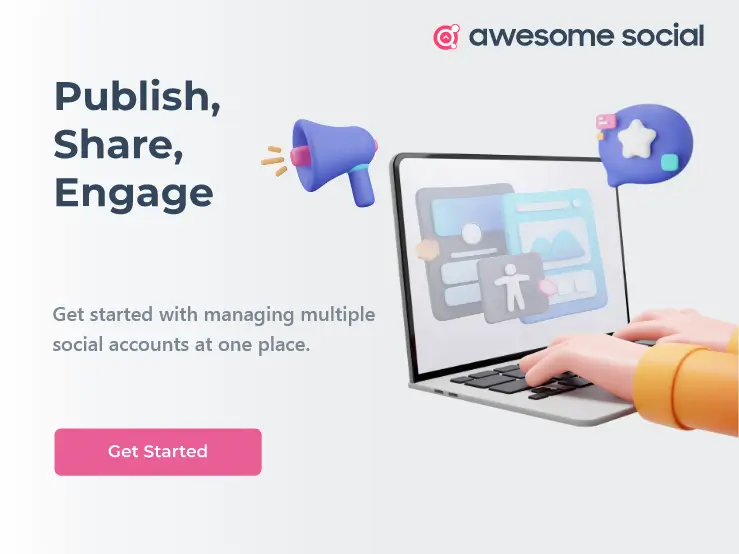 Chapter 3- The different kinds of Instagram posts
It's essential to start sharing impressive content now that you've set up and optimized your Instagram profile. Instagram enables you to post a variety of different kinds of content, such as photographs, videos, and Stories.
Let's go over the two major types of posts and content you can create on Instagram.
1) The static image posts for your feed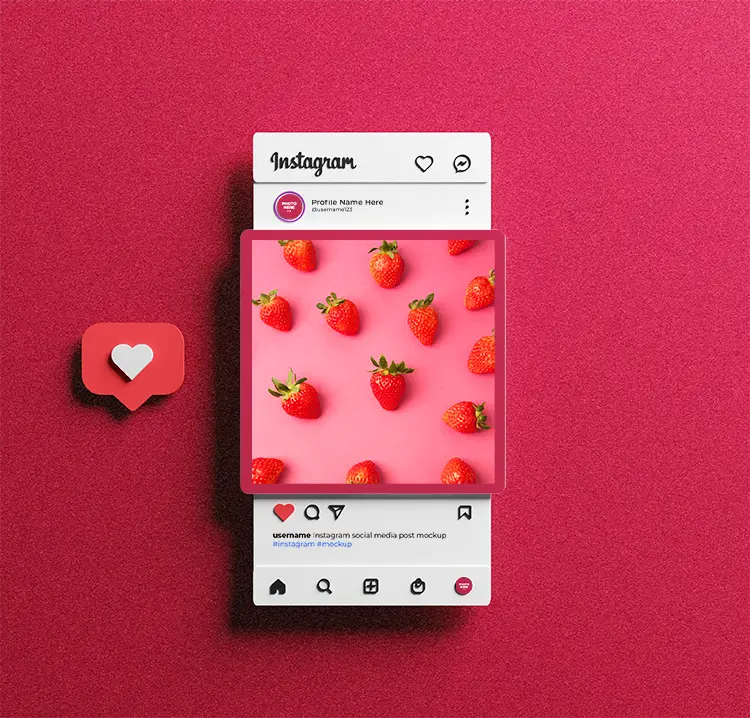 An image post is the most prevalent type of Instagram post. When submitting photos, be sure to include a range of shots. Variety will demonstrate your brand's versatility and inspire your fans in a variety of ways. Most image posts need a caption that pushes for interaction whether it's on the feed or on your Story. First, we'll explore the basic steps of sharing an image post on your feed.
To post an image to your feed, follow these steps:
Tap the plus sign icon at the top, then scroll down to Post at the bottom.
Choose the image you'd like to upload from your phone's storage to upload it.
Tap record over your phone's library to snap a new image. You may use your finger to toggle between front and back cameras, as well as adjust the flash.
To further boost visibility rates, tap Next and add a caption, your location, and various hashtags.
If you're using an Apple device, tap "Share," and if you're using an Android device, tap "Done."
Before uploading, you can also add effects or filters, add hashtags in your comments section, and more.
Static images give Instagram users a feel for your brand's identity and aesthetic. So ensure that you upload photos that are high quality across different screen sizes. Your image posts are the essence of your brand and make up most of your feed if you separate reels and videos into their respective sections on Instagram.
It's also worth remembering that Instagram users are seeking authentic brand postings rather than outright ads. Use lifestyle images and behind-the-scenes clips, and try to represent your company's culture. Sharing too many images of your product is not a good idea unless it's a product launch or sale.
Moreover, you can always slip in a product more subtly in a carousel of posts if it hasn't been getting the expected sales. When it comes to original Instagram content, social media gurus frequently struggle to strike the perfect blend between the volume of photos, videos, and carousel posts they should incorporate into their agenda, as well as determining which posts perform best.
Carousel posts come off as the most adaptable of the three alternatives. They give marketers the choice of using more images, videos, or a combination of slips and images to deliver their message. Some fun facts about carousel posts are: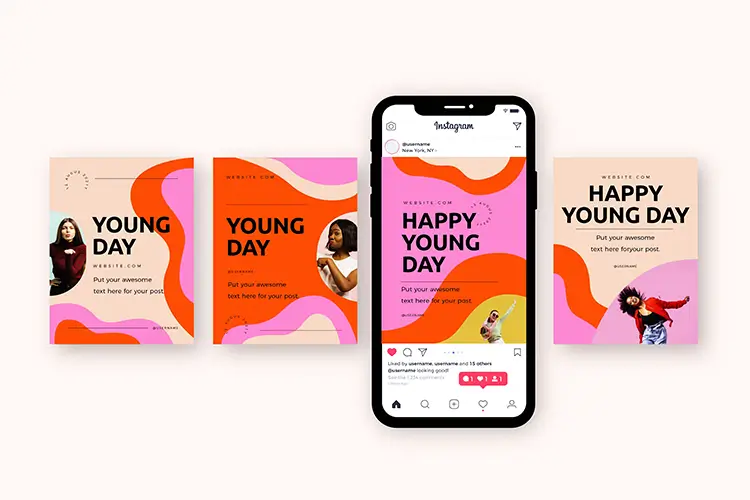 1. Carousels generally have a higher level of engagement than videos or photos.

2. The caption 'swipe left' increases the average interaction up from 1.83 to 2%.

3. Carousels that combine images and videos have the best engagement rates, around 2.33 percent per post.

4. If all ten carousel slides are used, the overall engagement rate exceeds 2%.
A great example of carousel posts helping boost product sales can be seen with Rare Beauty the cosmetics brand's post below.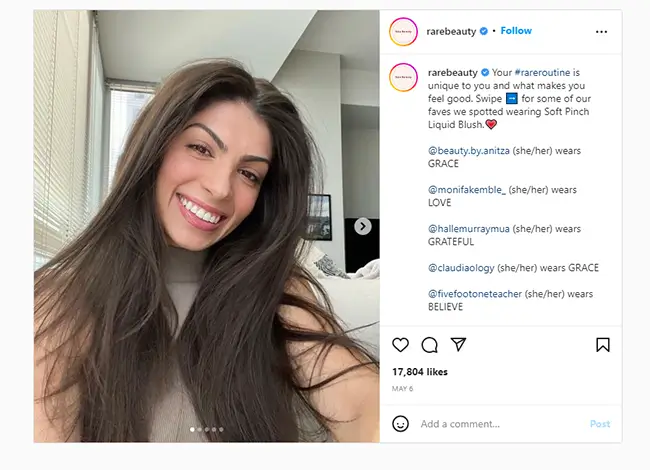 This post not only helps promote the product but also creates a deeper connection among the buyers as they are tagged and given a spotlight in the post. Adidas too does a great job at promoting its brand through carousels of images that display athletes participating in various sports with Adidas products.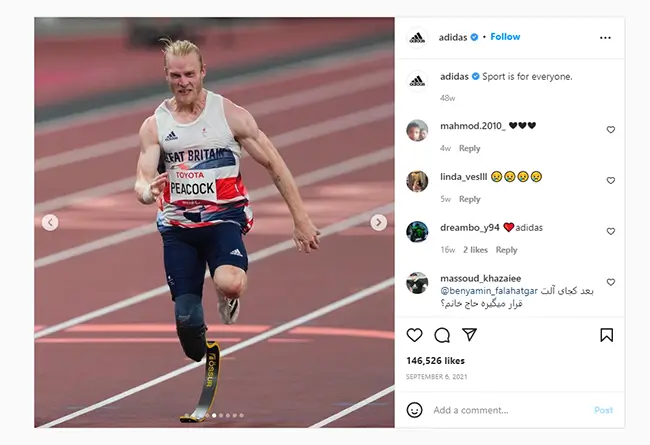 Image posts that are ever-present on your feed bring a great deal of significance to your Instagram journey. Unlike Stories that disappear or reels and videos that require more time and attention span, these images can be a great way of conveying your product or service's impact within the 10 slides provided by Instagram. These posts set the tone for the rest of your feed and are often the easiest way to entice new followers.
Moving into the last aspect of image posts, Instagram Stories offers users the possibility to post both images and videos. But video lengths on Instagram Stories are typically only extended to 15 seconds and you'll end up having to connect two to four Stories depending on the size of the video. We'll explore how you can post effectively on your Instagram Story in one of the upcoming sections. But before that, let's delve into the different kinds of video content you can create and share with audiences worldwide.
2) The dynamic video posts which currently consist of reels, lives, and long-form video content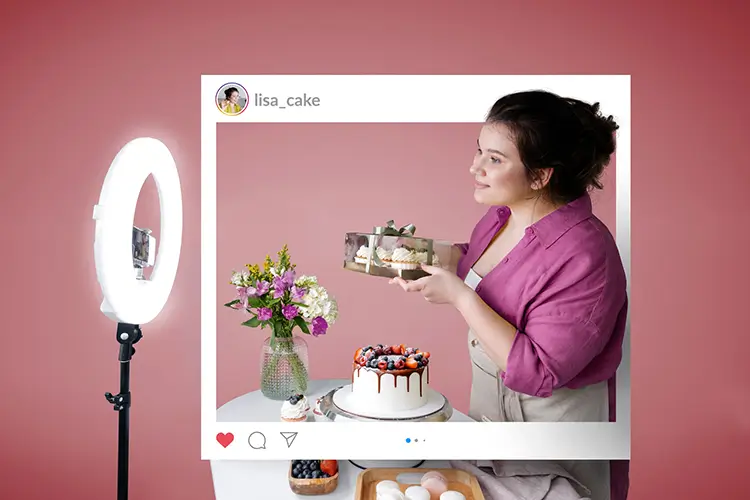 Reels, Lives, and Instagram Videos are the three formats offered for audiovisual posts on Instagram right now. In recent months, video content has grown on Instagram, with 91 percent of users stating that they view videos weekly. It can be difficult to keep track of all of the different video formats available on the site.
But it's also given marketers new tools to present personal stories and engage their target audiences. Instagram's Adam Mosseri recently stated that one of the platform's top initiatives in 2022 will be to focus more on video, stating that it's "no longer just a photo-sharing app." What's the takeaway? Whether you like it or not, video content on Instagram is here to stay.
So let's explore the 3 types of video formats and how you can use them to your advantage.
i) Instagram Reels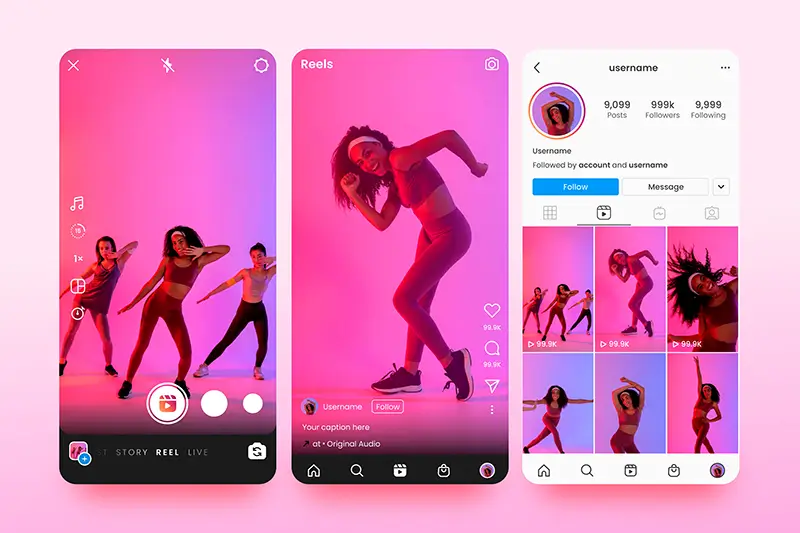 Instagram's newest video format is called Reels. These are typically 15-30 second videos, inspired by TikTok, and may be made with Instagram's camera or shared via the Image Library. Scripted text, Augmented filters, green screen mode, timing and speed options, and connectivity to an audio library are among the available effects.
Reels are one of the most well-known of Instagram's current features that helps users constantly create trends and captivate audiences due to the content's short length. Once or twice a week, experiment with Reels to discover what works with your core demographic.
Although a reel can last up to 60 seconds, most creators have discovered that shorter reels perform better. If you're looking into one of the fastest ways to reach new audiences, try your hand at making a Reel. Use these steps to create and share your Reels on Instagram:
Open the Reels feature-

Press the "+" button in the bottom center of the page after you've opened the Instagram app. Swipe all the way to the right until you reach the Reels option.

Choose the runtime of your video-

Determine whether you want to capture a 15-second or 30-second video by pressing the top button on the left side.

Make your Reel more interesting by adding music to it-

Browse or explore the songs you want to utilize by pressing the music icon on the left side of the screen. Then, by tapping on your music, select the part of the song you wish to hear.

Select a video speed-

After that, you'll want to choose your video's speed. There are five different speed settings available, ranging from to. 3 to 3 times.

Select your effects.

You can use filters or effects from Instagram's gallery, just like you can with Instagram Stories. You can also film numerous clips with various effects at the same time.

Setup a timer-

It's now time to start your timer. Select the length of your video by pressing the clock icon on the left side of the page. Then select a 3-second or 10-second countdown by pressing the countdown button. Press "Set Timer" when you're ready.

Record the reel-

Press the record button in the center of the screen when you're ready to start recording.

Share your Reel-

Tap the arrow icon at the bottom of the screen when you're done. You can opt to share the Reel to Reels in your Feed, the Reels section, in Explore, or in your Stories.
Try to use trending music, dances, and issues when you're creating a reel. Join in the fun and pick up a few new trends. Simply put your unique spin on it to make yourself stand out from the pack. Aside from that, don't restrict the variety of ways your new Reel can be discovered.
It can be shared not only on the Explore page and in your Feed, but also in your Stories. Additionally, if you have a business profile, you can also use Instagram Insights to monitor how well your Reels are working and what content your followers are most interested in. Make use of this data to help you produce the types of Reels that your target audience wants to view.
Now that we're done with Reels let's move right into the Instagram Live format.
ii) Lives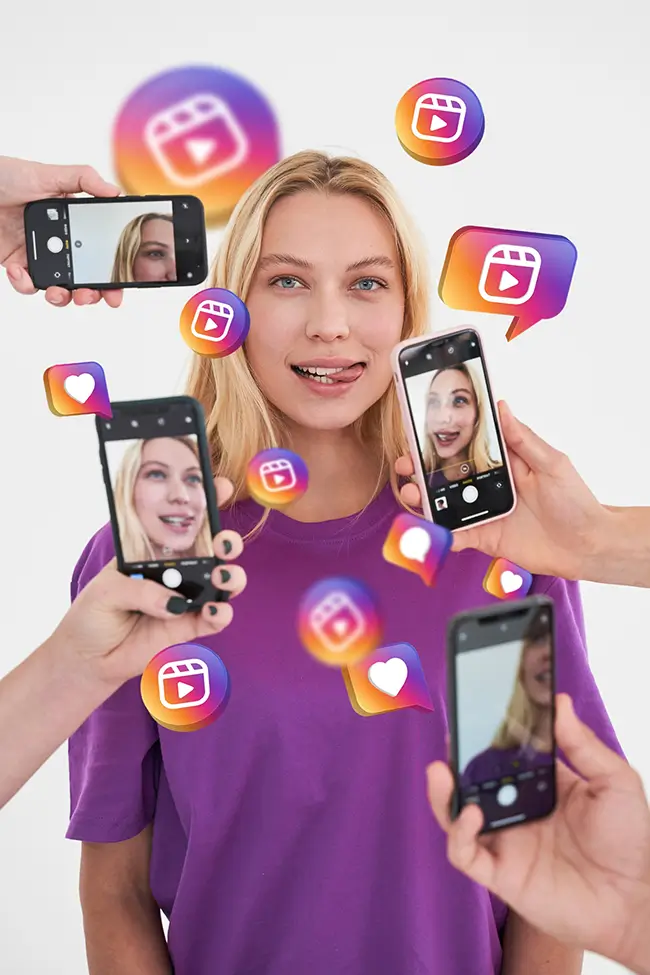 Instagram Live is a fantastic way to gain new followers, increase interaction, and even promote new products. On Instagram Live, though, there are no redos, so planning is crucial! Streaming live on Instagram is one of the most personal, honest, and realistic ways to communicate with your followers. Posting an Instagram Live can also help you get more recognizable on the platform. When you go live on Instagram, for instance, your followers will notice an in-app message notifying them of your Live, and your Live will be moved to the top of their Instagram Stories page.
With that in mind, Instagram Live is a fantastic tool for promoting your products, engaging with potential consumers, and expanding your reach. Unlike pre-recorded Instagram Videos or Reels, Instagram Live is a real-time, uncut feed that your followers can watch and interact with – which can be a terrific way to show your viewers the more human side of your brand. Additionally, Instagram Live is one of Instagram's most engaging video platforms since it encourages your audience to make comments and queries instantaneously.
So let's jump right into how you can share your live stream video on Instagram.
To ensure the live stream is as high quality as feasible, ensure you have a stable Internet connection before you commence live streaming.

Next swipe right from the feed to activate the Stories camera, select 'Live,' and then 'Start Live Video.' You can stay live for roughly an hour and will be notified when new individuals join.

The longer you are on the air, the more opportunities your fans will have to join you. Your most active followers will most likely get a message that you're live, and your live post will rise to the top of their feed's stories bar.

While you're live you always have the opportunity to start a Q&A session. During the live, either ask for questions or use the comments sticker in Stories to gather questions ahead of time.

Additionally, you can go live with a collaborator, creator, or fan. Using "Live With" sends a message to your collaborators' followers, thus it's a terrific method to reach new people.

Finally, save your live video and share it on Instagram Stories. When you're done, hit the End button in the top right corner, then tap to approve. You may save it to your photo library or upload it to your stories by tapping the save icon in the top left corner. Your live video will be available for 24 hours on Instagram Stories. You may upload your video and share it on Instagram Stories, feed, and IGTV once you've saved it to your photo library.
Instagram Live is a fantastic tool for attracting new followers and interacting with existing ones. However, there are a few factors to keep in mind when live streaming: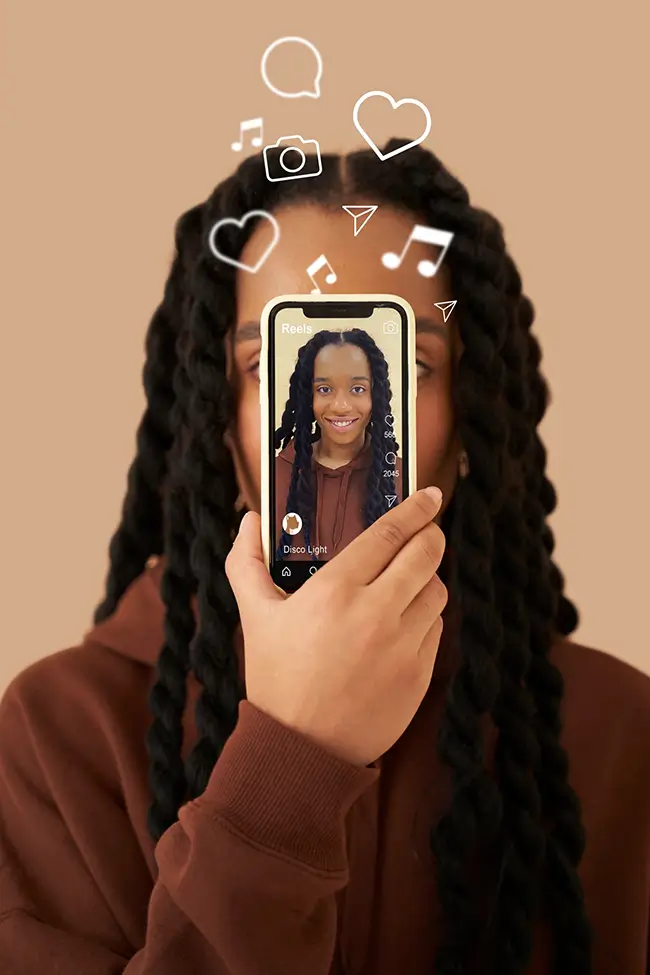 If you don't want harmful comments in your Instagram Live responses, you can have them automatically hidden and actively filter comments that mention certain words or phrases.

Toggle "Hide comments" from "Off" to "On" in your Instagram preferences, go to "Privacy," pick "Hidden Words," and then "Hide comments" from "Off" to "On."

Additionally, you may test out your Live set up in advance using Instagram's "Practice Mode" function. Select the eye icon in the left-hand corner of the screen before going live. Toggle between "Public" and "Practice" mode. This function is ideal for smoothing out any bugs before you go live.
And with that, we come to the end of the Instagram Live feature and its various capabilities. We can now move on to the final audiovisual content format which is the Instagram Video.
iii) Videos
Instagram Video is a format that was first created in the year 2021. It took the place of IGTV and integrated it with video posts in the feed. Instagram video broadcasts are created in the same way that photographs are: using the built-in lens or by sharing from your Image Library. Instagram videos may be up to 60 minutes long, offering you creative license that most rival platforms don't yet offer.
An Instagram video post, like an image post, can incorporate a filter, geolocation, caption, and profile and venue tags. People can participate with likes and comments once they've posted something, and they can even upload public videos through Stories and personal messages. So let's delve into how you can share long-form videos on your feed.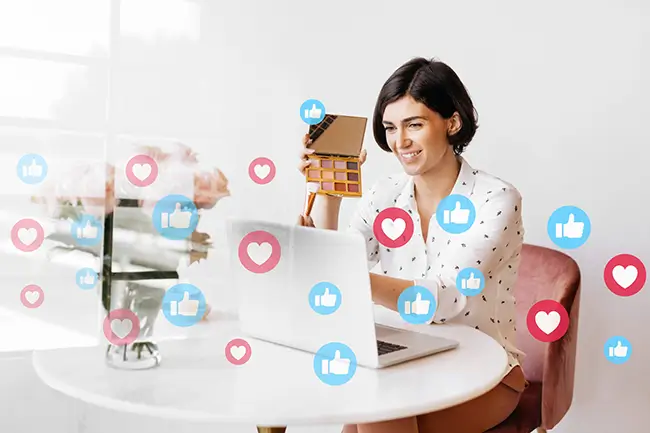 At the top of your feed, tap "+."

Choose the video you want to share from your device's library to share it. If you don't have a pre-recorded video tap the record icon over your phone's library to record a video. To begin recording, tap and hold, and then lift your finger to stop. You can toggle between front and back cameras by tapping.

To change how your video's preview shows on your account grid and feed, tap fit in the bottom left. To customize the video, tap, hold, and drag the video. In the top right corner, tap Next.

To edit your video, go to the bottom and choose a filter. To see more, swipe left on the filters. Use the bars to modify the beginning and endpoints of your video by tapping Trim at the bottom.

In the top right corner, tap Next. From here, you can: Tap Cover at the top to add a cover image. Tap + to add a video from your photo library (iPhone) or swipe the image at the bottom to choose a cover image. To choose a video from your device's library, tap Add from the gallery (Android). Don't forget to tap Done. After that, there are just four more steps to complete:

1. Make a caption for the photo.

2. Tag the people in the video and brands and more to boost views

3. Add your location to the caption

4. And if you've been making the video as a follow-up to a previously published post or guide add your video to a series.
Whenever you post a video on Instagram, the Feed will show a preview of it (the very first minute of your video). The clip stops once the preview ends, and viewers must hit the "Keep watching" icon to continue watching the entire video. From your feed, your profile grid, and your account's video page, you'll be able to see the entire video.
Uploading high-quality content, whether on Instagram Videos or Reels, makes it easier for viewers to enjoy. Each Instagram video should either entertain, inform, or motivate your followers. With a limited attention span, however, you must grab viewers' attention straight away and keep them engaged. So, in the video, ask questions or create a caption that encourages conversation.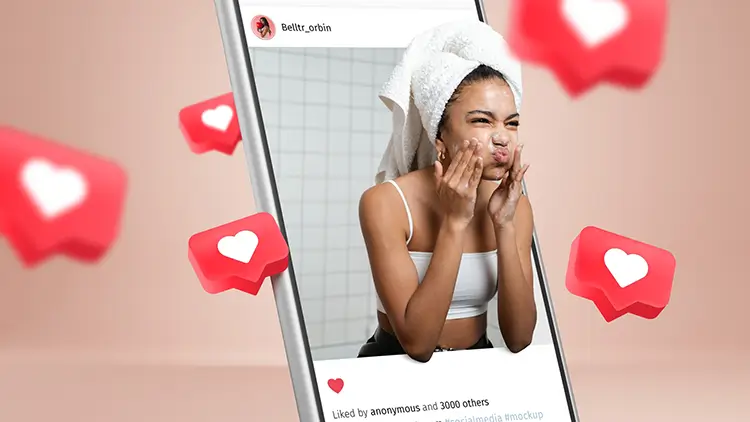 Furthermore, given the large number of individuals who watch videos without audio, adding captions and subtitles is a no-brainer. Even greater, they make your content more understandable to those who have hearing disabilities or are hard-of-hearing people. While there is an auto-captioning sticker on Instagram Stories, it isn't faultless. Keep in mind to proofread and revise them before posting. You can also directly add on-screen text overlays that summarise your important points or utilize a third-party program to produce subtitles for your videos. To make your subtitles easier to see, use distinct font shades or go a step further and add a clear backdrop color.
Now that we've understood the two major kinds of content users view on Instagram let's get into the feature I haven't explained in depth within this section- Stories. Instagram Stories offer users the opportunity to post varied images and videos with a slew of Story specific features. In the next section let's go over how you can post a Story on Instagram and the various features available.
Chapter 4- Instagram Stories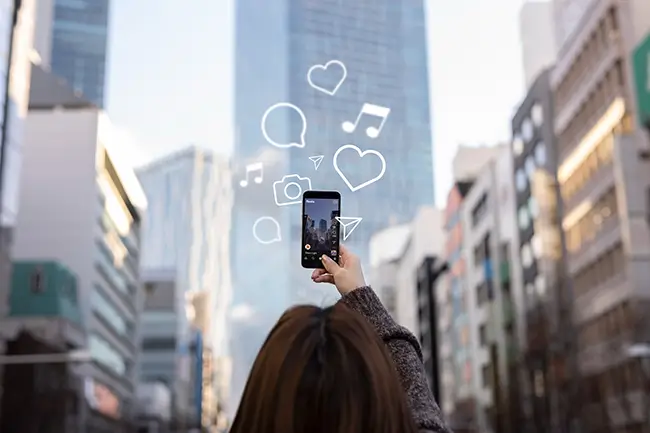 Stories are a great way to keep up with the latest activities from the folks you follow. Stories are generally shown at the top of your feed in a horizontal line. If an account you follow or is public has shared a Story in the last 24 hours, a colored circle will appear around their profile photo. You can view that account's Story if you tap the circular image.
Continue tapping to discover all the Stories shared by the profiles you follow for the day. It's easy to navigate through the stories. Swipe right to get to the last Story and left to navigate to the next, and tap to skip the present photo or video when viewing Stories.
Now that we know how to navigate the Story feature on accounts you follow, let's get right into how you can post stories on Instagram effectively.
How to Post Stories on Instagram Effectively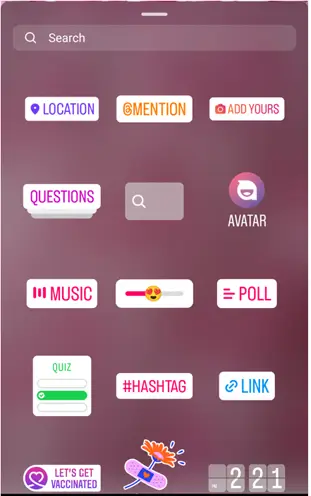 To post a story, you must first complete the following steps:
Select the "+" button in the top right corner of your screen, then tap "Story" in the bottom right,

Another method of creating a Story is to simply swipe right on your screen, and the feature will slide into view.

Then, at the bottom, click or long-press the record icon to snap pictures or videos. Another option is to go through your media library and find images, videos, and text pieces that you've created beforehand.
This is the simplest way to share Instagram stories from your profile. If you want to create Stories that are more dynamic and shareable Instagram offers several unique and fun stickers to spice up your next Story. These stickers are especially good at boosting engagement rates across the board. So let's get right into the top 4 most interactive stickers!
The quiz sticker is a simple method to captivate your audience while also having some intellectual fun! It's one of Instagram's most engaging stickers, and as a brand, you can use it to quiz your followers, educate them about your offerings, or delve deeper into their passions.
Start adding locations using Instagram's geolocation sticker if you want to earn more clicks and interaction on your Instagram Stories. Whenever you tag a place on Instagram Stories, such as a neighborhood or a cafe, your story will display in that area's public stories feed, just like it does for standard Instagram posts. As a result, everyone looking for that area on Instagram will be able to view and interact with it.
When engaging with various businesses on Instagram or reposting user-generated media, it's critical to use the mention sticker to acknowledge their profile. Not only will the user be informed that you mentioned them, but it will also help you grow your audience. That account might then repost your story and compliment you for the mention, or they might even promote it with their fans.
Polls are a great sticker to use when you're running out of clickable content to share. Much like the "this or that post," it gives you a chance to collect ample information about customer likes, dislikes, and attitudes. There's a higher chance of customers answering polls when they're opinionated about the topic being shared or feel strongly about it. So choose your poll topics wisely and don't forget to have some fun with it.
That was the final segment of the different kinds of content you can create and share on Instagram. Content is the absolute king on Instagram and mastering each content format can exponentially raise your profile's visibility. The trick to mastering content though comes with experience and a thorough understanding of the Instagram algorithm.
The Instagram algorithm is a significant factor many first-time users forget to factor into their strategy. Creating quality content is a given when making your business profile, but creating content that the algorithm readily recognizes as interesting and relevant to users is necessary for you to increase brand awareness. In the next section of this post, we'll explore the ins and outs of the Instagram algorithm and how you can play by its rules.
Chapter 5- The Infamous Instagram Algorithm and how you can crack it!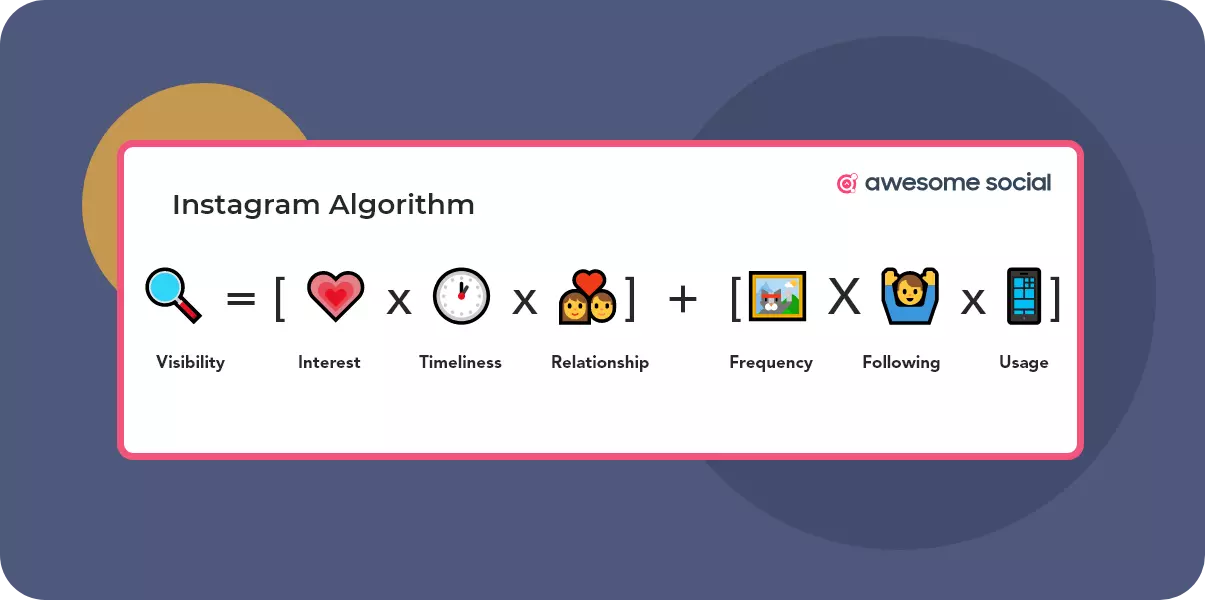 Before we get into the Instagram marketing plan, let's understand how you can crack its infamous algorithm. While Instagram first revealed in 2016 that they would be replacing the sequential feed with algorithms, the majority of people were not overjoyed. Since then, not much has changed.
Yet, why did Instagram shift from sequential to algorithmic?
It had something to do with size. It got more difficult to cope with all of the photographs and recordings that people shared as Instagram expanded in prominence. Users skipped an average of 70% of their accounts when it was sequential, according to Instagram. As a result, Instagram devised an algorithm that reorganized people's feeds, allowing them to view more content that was interesting to them.
And, because Instagram's algorithm is always being updated to improve user experience and prioritize particular sorts of posts, it can be tough to know how to optimize your posts for maximum engagement and reach. But it is in no way an impossible or herculean task. Instagram came out with a statement last year on how the Instagram engine works, including the criteria that impact how well your post performs in the algorithm (and how many folks view it!).
The Instagram algorithm is continually changing to provide users with relevant and entertaining posts. Instagram recently announced that it would prioritize original content across the platform, promoting new Reels and feed posts against re-shares. Learning about the newest algorithm modifications is beneficial if you deal with social media. You can adjust your strategy to "crack" the algorithm's priorities, allowing you to reach more people and grow a community of enthusiastic followers. So let's get right into how you can crack the Instagram algorithm:
1) Create consistent content for your niche
Instagram's algorithm is continually adapting to your actions. Every post you publish, hashtag you use, and interaction you induce give the algorithm a clue as to what your brand is about. You'll get more out of it if you put in more effort. With all this in mind, one of the most effective methods to continue to empower the algorithm is to stay consistent in your area (from the information you share to the people you connect with).
The quicker it is for the algorithm to "categorize" your profile and its content, the further likely your updates will rank for individuals who have expressed an affinity in your niche in the past. This includes the algorithm favoring content that hasn't been shared by anybody else on the app; and the algorithm de-prioritizing content with obvious watermarks from other apps. Your account is also more likely to be seen by the intended audience members in recommended accounts to follow, strongly suggested Reels, and Explore Page results after the algorithm has a good idea of your specialty.
2) Figure out your perfect posting time periods
Later looked at over 35 million feed posts to see when the optimal time was to share your content. The greatest times to post on Instagram during the week, according to Later's study of 35 million global Instagram posts, are: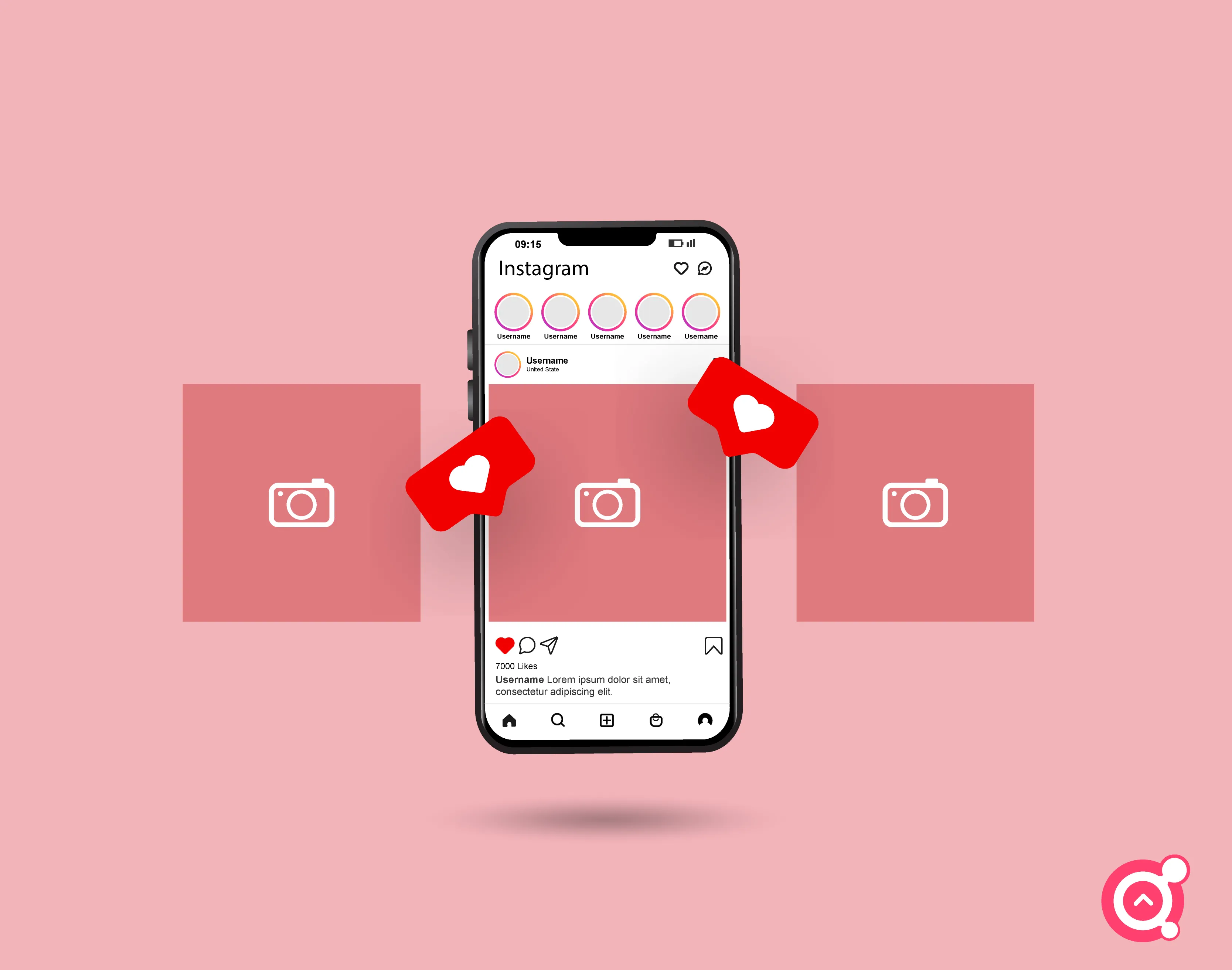 Monday at 5 a.m.
Tuesday, at 6 a.m.
6 a.m. on Wednesday
5 a.m. on Thursday
6 a.m. on Friday
6 a.m. on Saturday
6 a.m. on Sunday
They also determined that Saturday and Sunday are the greatest days to post on Instagram, with the greatest average interaction for posts uploaded at 6 a.m. on Sunday. These are just the timings they found based on their location and brand though. It is equally or doubly important for you to test when your posts gain the most traction on your feed. There's no other way of going about the Instagram algorithm game as it favors authenticity over everything else.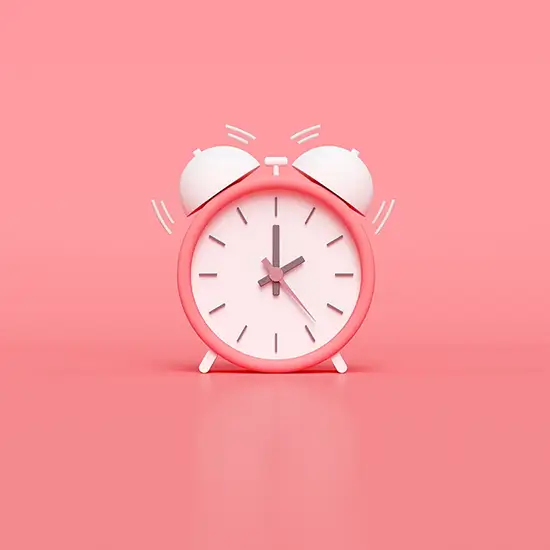 In contrast, some clear time periods are unfavorable to post any important content. Later covered some of these time periods as well and they found that:
2 p.m. on Monday
1 p.m. on Tuesday
10 a.m. on Wednesday
11 p.m. on Thursday
9 a.m. on Friday
8 p.m. on Saturday
4 p.m. on Sunday
These are the time periods Later has found to be least efficient for their posting needs. But take these figures with a pinch of salt because the time period that works for you can be vastly different than what is the norm across accounts. Hence, figuring out your exact best posting time periods is crucial to understanding how the algorithm can help your journey in creating a community. An effective Instagram scheduler comes handly when planning your Instagram content plan.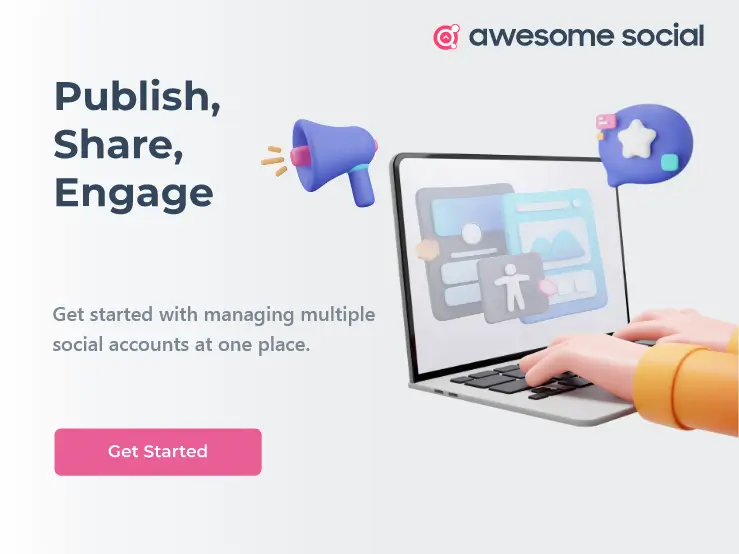 The hashtag is still a key factor when it relates to categorizing your content on Instagram, although the search functions have improved over time. Hashtags are a significant ranking indicator since they assist the algorithm in determining the topic of the content. As a result, using highly meaningful and prominent hashtags in your posts is a terrific approach to boost your visibility and presence on the platform.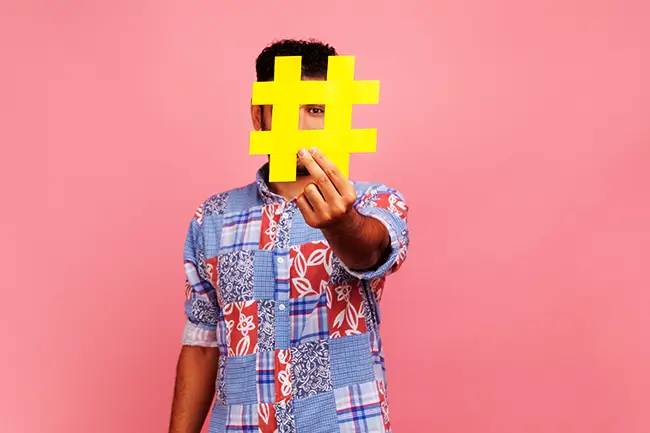 If you want to strengthen your hashtag approach, start with these four suggestions:
Avoid using hashtags that are prohibited or banned as it can easily get your account shadow banned by the app. Even relatively harmless hashtags can end up on the restricted list, so do your homework and verify every hashtag you use on Instagram.

Popular posts in your industry can serve as brilliant a source of inspiration. Browse the posts on your Instagram Explore Page that are useful to you and take notice of widely utilized hashtags.

Ensure your hashtags are suited for your post's content, intended audience, sector, region, or branding.

Select hashtags that have a reasonable number of postings, but forgo oversaturated hashtags. Your work will have the best chance of getting viewed if it is around 10K and 250K.
Additionally, you must discover how to cater to the Instagram search engine when using hashtags, as part of utilizing hashtags with purpose. Instagram now allows users to search by keyword, indicating that the algorithm is taking into account visual content and caption semantics.
Keeping this in consideration, there are several steps you can do to improve the search engine optimization of your Instagram posts:
Incorporate approximately 30 hashtags in the caption or 1st comment of your post.

Across the captions, include interesting, highly-searched buzzwords.

Create alt text for your Instagram pictures by hand. To do so, go to the publishing flow's "Advanced Settings" and select "Write alt text." If you don't personally enter alt text, Instagram will utilize image recognition technologies to generate a descriptor for you; however, this is frequently misleading or missing in information.
Another important strategy to follow while posting on Instagram is to add a call to action to your posts. Promoting as many interactions as possible is one of the key strategies to handling the Instagram algorithm. The following are the most significant interactions for account ranking, according to Instagram:
Time spent viewing your posts
Saved posts
Comments and story replies
taps on your profile
What is the most effective approach to promote more of these interactions? Incorporate a strong call-to-action in the subtitles of your posts! This might be as simple as posing a question to your audience or encouraging them to mention a friend in the comment thread to join your newest event. We can now move on to the final algorithm hack: evolving with Instagram and its features.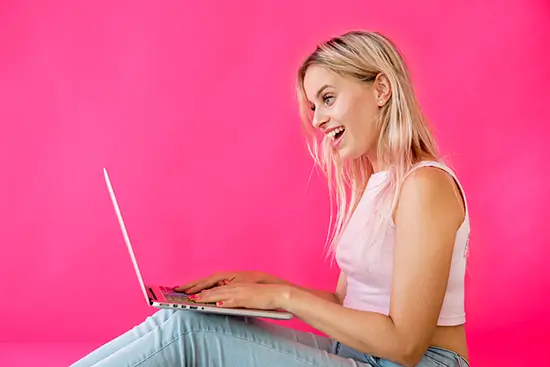 One of the most effective strategies to beat the Instagram algorithm is to make use of the most recent features as soon as possible. Because Instagram places a priority on fresh features to encourage adoption, getting a head start adapting them while the competition is still minimal can be a major benefit.
Instagram Reels is a wonderful example of this. Instagram reels enable users to produce 15-second movies and post them in a feed that is easily searchable within the app. The main advantage of Reels is brand recognition. It will allow your work to appear on the Explore page as well as a never-ending stream of Reels. When your content appears on the Explore and Reels tab, it reaches consumers who might not otherwise be exposed to your brand.
Some quick Reel Instructions for Beginners:
Make use of current audio.
Incorporate relevant hashtags to give it your own personal twist.
Post Reels on your Story and/or Feed Frequently
Apart from following Instagram trends, you should also try to apply engagement stickers on your initial Instagram story slide to increase engagement. Interactions are one of the most important factors in the Instagram algorithm, and Instagram Stories stickers are one of the quickest and most effective ways to increase participation.
Polls, emoji sliders, and quiz stickers are all entertaining and have a low entrance threshold, making them a surefire winner for audience participation.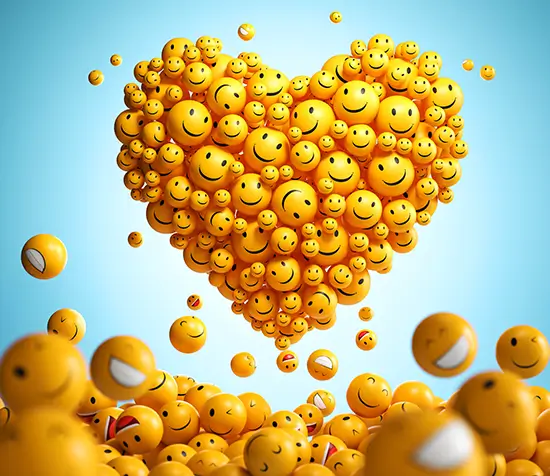 Discussion stickers, on the other hand, are a terrific method to encourage DM exchanges with the Instagram algorithm, indicating a deeper, more intimate connection.
Stories are an excellent way to strengthen audience interactions. Encourage your followers to participate and express their thoughts by polling them or sending them a direct message.
These were the top 4 strategies for cracking the Instagram algorithm. The last step towards starting off on the right foot with your Instagram journey is to use the Instagram Insights feature to monitor your growth and fix any existing or upcoming roadblocks.
Chapter 5- Instagram Insights
If you have an Instagram business account, you get access to Instagram Insights, which is a free analytical tool. The Insights tool can tell you when your main demographic is on Instagram, which among your posts are the most successful, and how many impressions and influence your account has.
One of the many reasons we encourage upgrading to an Instagram business or creative profile is because Instagram Insights (Instagram's in-app statistics) is only available to company or creator profiles. You can simply check your metrics if you have an Instagram company or creator profile by going to the Insights tab in the Instagram app.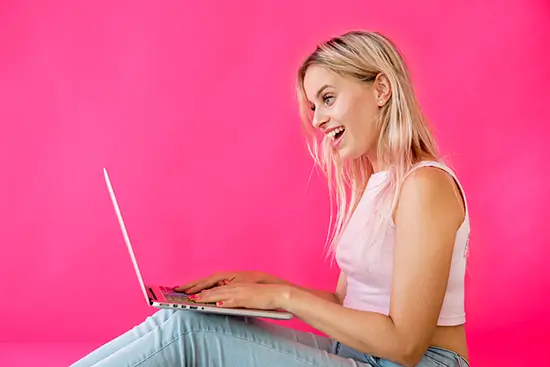 Begin by hitting the menu symbol in the top right-hand corner of your account, then choose the Insights tab to access your business or individual profile's metrics. You can also go to your profile page and tap the Insights icon. You'll find a wealth of stats and insights for your posts, stories, and consumer characteristics once you access your Insights.
You may also evaluate your initial post to a promotional version of the same post to see if your advertising efforts are paying off. Admittedly, you can exclusively use the tool inside the smartphone (there is no web version), and it isn't the most user-friendly, but it gives you a good basic description of your Instagram metrics for individual posts as well as your entire account.
Once you start posting keep track of the following Instagram Insights:
Number of people who have seen the story
The number of times a link shared in a Story has been clicked.
The overall number of taps to exit your story
Backward taps, or the number of people who pressed to see the earlier Story Forward taps or the number of people who tapped to see your upcoming Story
How many distinct or unique accounts watched your Story?
The number of likes and comments on an Instagram Story.
Determining which Instagram indicators to monitor can seem difficult if you're new to the realm of research and analytics. Studying and evaluating these indicators can be transformative for your brand's development once you're up to snuff. When it relates to tracking your brand's Instagram progress, one of the most crucial metrics to consider is reach.
If you want to raise brand exposure and reach the largest potential audience, you should concentrate on expanding your Instagram reach. Although the app's statistics may not arrange according to reach, you can independently check it. Some great social media management tools like Awesome Social, HootSuite, and Sprout Social offer great insights into your Instagram analytics and can even help forecast your future growth rate.
Summing Up
Instagram's popularity and impact are undeniable, with over one billion active monthly users. What started off as a simple photo-sharing software has evolved into a communal platform that enables users to discover a company's creative vision. High-quality content is valued most by Instagram users.
So, create images that deliver fascinating information to your viewers or show off your business in a fresh, distinguishable way. Make your material more engaging by crafting witty captions and using each feature in ways that best help increases engagement levels. It may seem daunting to create and nurture a platform that embodies your brand's visual identity, but Instagram makes it simple and engaging. Make the most of your Instagram marketing plan by following our instructions and doing plenty of research by browsing the app to feel more accustomed to its features.
On this Instagram marketing journey, remember to always plan ahead. Using a social media planning or content calendar for your Instagram content is an intelligent idea. If you have an Instagram Business Profile, you may use Facebook's native Business Suite to produce and organize Instagram Stories. Facebook Business Suite is a fantastic tool if you solely post to Facebook and Instagram.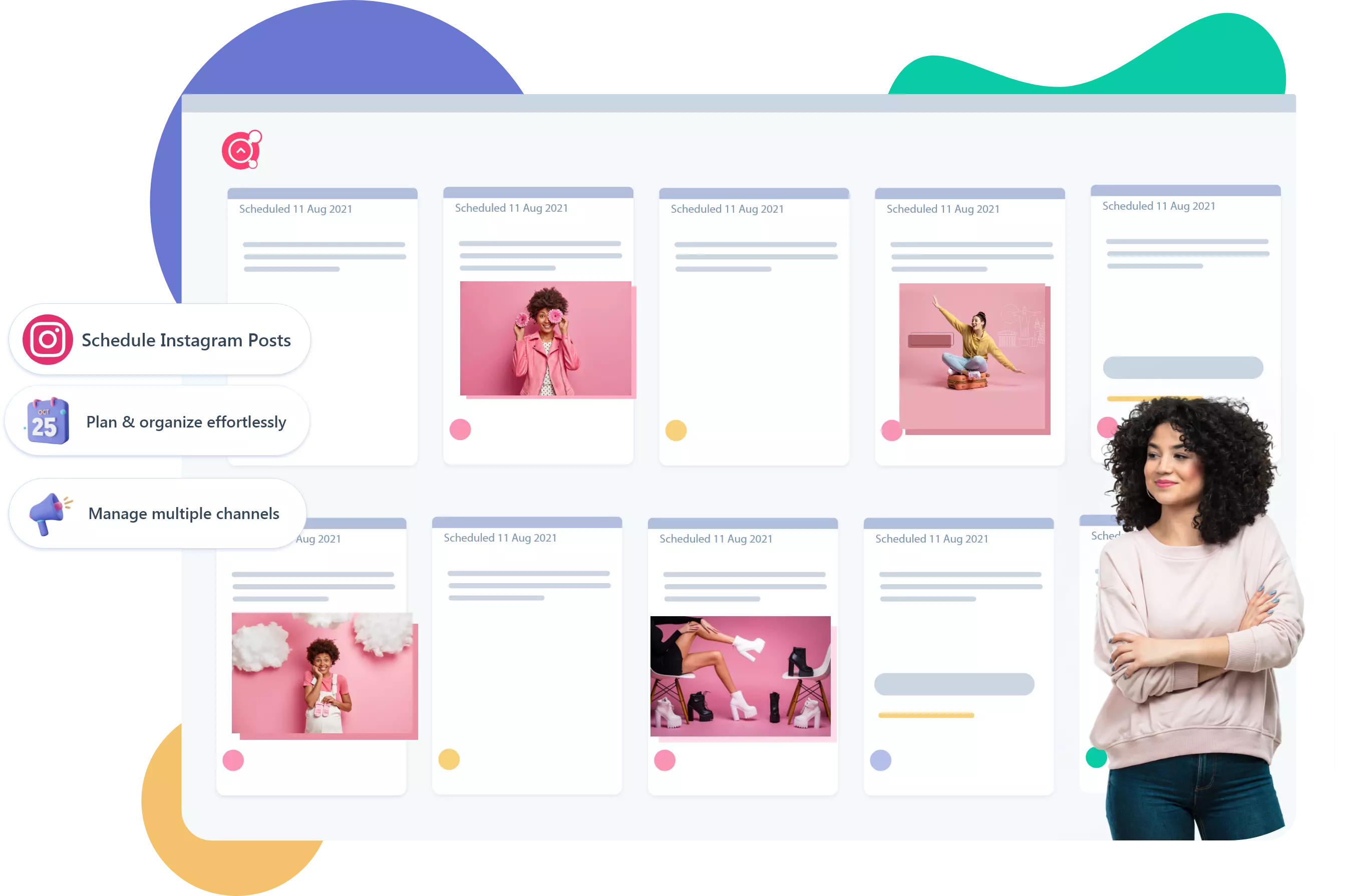 However, most modern media marketers may save time and effort by utilizing a social media management platform that allows them to manage all of their social media accounts from a single location. Awesome Social is one such tool. If you're looking for a tool to assist you to improve your social media strategy, this is one of the greatest options available. Click here to access a free trial and experience Awesome Social!