The relevance of social media in advertising and customer experience efforts has evolved rapidly in the past few years. The present percentage of individuals accessing social media is 56.8 percent of the global population. This growth has created an ever-increasing demand for helpful social media tools. Consumers are now exploring the internet, more than ever before, to discover the right "social media management solutions" to enable their business's growth
While buyers recognize the importance of social media tools, do they recognize what suits their needs specifically? For example, what is the role of social media tools for your business? How can these tools assist you in getting a competitive edge through social media?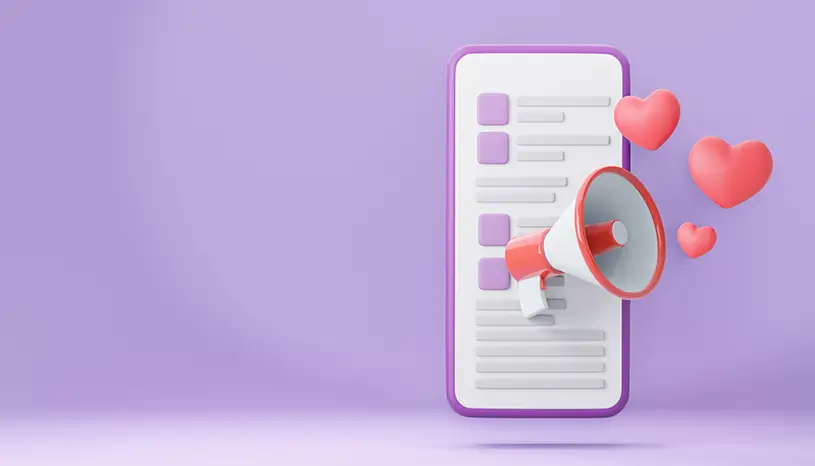 Several people are unsure what social media managing entails. All we know is that we aim to stand out from the crowd. Social media management encompasses a myriad of tasks stretched across many social media sites.
hese can involve things like:
Organizing social media posts
Responding to customer comments and feedback and,
Reviewing the performance of your social strategy, among a variety of other things.
Social media management solutions can help you save time and energy on those activities. Simultaneously they enhance efficiency, privacy, and data capture. Social media management technology optimizes operations and improves team communication.
They're especially useful in large organizations that are trying to promote a positive brand image. Additionally, these tools can be a godsend for small businesses and freelancers who can't afford to employ multiple people for minor tasks.
But, with several social media platforms available, where do you begin? Other social media apps provide identical or equivalent functionality. As a result, you'll want to think about things like pricing and scalability. Most notably, as a manager, the digital tools you select should be consistent with your online strategy and objectives.
Effective social media management enables you to interact with customers, raise brand visibility, increase conversions. Your digital marketing plan will fall apart without a social media management tool. If you're willing to take your company or brand to another level, there's no better moment than now to invest in the necessary tools for your social media efforts.
But before we get into the best tools for you, let's understand what social media management entails and why it is necessary.
Most marketers would state that social media management is the process of managing your brand's social media strategy. It sounds simple enough, but in reality, necessitates far more planning and coordinating between different teams within a company. It entails more than simply responding to tweets and comments.
As previously said, social media is intertwined with other critical components of your digital marketing plan. Online marketing techniques are based on solid empirical data. After all, to start a successful business, you must understand your audience and how your solution can help solve a certain challenge.
As a result, your social media strategy tackles how your brand will position itself online to generate more sales. Social media management is a process that works in tandem with your online marketing and social media objectives. It's a vital aspect of establishing a successful social media strategy since it specifies how your brand will operate (think content publication, audience interaction guidelines, and so on) on social media platforms to obtain achievements.
If you're not sure about investing this much effort into your social media, take a look at these statistics:
Each individual devotes 2 hours and 25 minutes every day to social media and communication.
Each day in 2020, 1.3 million fresh users joined social media.
Millennials spend an average of two hours and 38 minutes each day on social media.
While Gen Z spends two hours and 55 minutes.
Refusing to invest in social media management can be a self-destructive move in current times. Your social media strategy depends on the tools you choose and their efficiency. Social media management tools essentially maximize efficiency by automating manual tasks and improving overall productivity. That brings us to the next question, what are some of the must-have features of any social media management tool?
1) Managing multiple accounts from different platforms
Most brands manage several social media accounts. Why? Each platform serves a specific purpose for the everyday user. Reading news headlines, for example, is the third-most prevalent purpose for using social networking sites. However, this usage is not consistent between platforms.
About 31% of adults in the United States use Facebook to get news regularly.
However, only 11% utilize Instagram for this reason.
Relatively few people (4%) use LinkedIn for news articles daily.
This indicates that social media managers will require many accounts for various goals. LinkedIn may be the best option for hiring, Instagram for consumer engagement, and Facebook for brand exposure. However, this will also be determined by your intended audience.
Demographics differ significantly across platforms. As a result, having many social profiles allows you to reach a larger audience. Social media management tools must offer multiple account handling as one of their features. Handling several accounts on different channels can be confusing without the help of a centralized space to access them.
2)Schedule content in advance
We're all aware that we're investing more and more time on social media platforms. Once you start scheduling your content on social media ahead of time, you can set out time daily and arrange your posts. If you follow this method you can finish organizing your content calendar much ahead of time.
Additionally, you can measure and find the best time to post in accordance with your follower's social media views. If you know that people are most interested in your company's Facebook page on Saturday and Sunday, you can generate posts for those days.
Schedule the pieces during times when you recognize people are most engaged with your content. It's even time zone compatible for those of us who handle accounts on a global scale. There's no need to stay up through the night to post online when your SMM tool schedules your posts.
Then you can log off and let go of your social media scheduling for a bit. Although there is no secret formula for the best time to publish to receive the most views, one fact is certain: continuous posting boosts your network of people.
This would not only help you retain your fans by winning their trust, but it will also help you determine how many posts you should be publishing. It helps make managing your company's social media much easier!
3) Accurate analytics for better strategies
Social media analytics involves the processes of collecting and interpreting data from social media to boost marketing strategies. Typically we analyze audience behavior based on your follower's actions on social media.
Social media analytics encompasses more than just data like likes, followers, tweets, views, hits, and interactions gleaned from specific platforms. It also contrasts with data provided by platforms that enable advertising campaigns, such as LinkedIn or Google Analytics.
Social media analytics makes use of specially created software applications that function much like web search tools. Social listening is a notion that is included in social media analytics. Listening entails scanning social media channels for trouble and opportunity. Social media management systems often include listening to extensive and complex reporting that includes monitoring and efficiency analysis.
As we know, data-driven steps are much more accurate and provide better outcomes than decisions made with assumptions and feelings. Through the help of effective insights offered by social media management tools, you can seamlessly make decisions that can get you your dream outcome.
SMO helps determine what content performs best for your brand on social media channels and reproduces that success. It's much simpler said than executed. First, you must determine what content your target market is looking for and cater to their wants. Second, you must determine where you belong in the social media landscape and lastly implement (and then evaluate) your optimized strategy.
You might recognize it as a method akin to optimizing search engines (SEO). The idea is to get your posts in front of as many individuals as possible. You cannot obtain the desired outcomes or even establish a relevant community if your public image or social media accounts are not correctly optimized.
Implementing a social media optimization tool that is consistent with your company and helps you reach your community goals can effectively lead to more sales and conversions. Most social media management tools offer features that increase SMO.
Both Hootsuite and Sprout Social are well-known and robust social media management tools on the market. In the next section of the, article we will draw a comparison of two well-known and highly functional social media management solutions. This comparison will depend on usage and a variety of other aspects that will assist you in selecting the finest tool for your brand. But before we get into that, let's get a glimpse of both brands' identities.
Sprout Social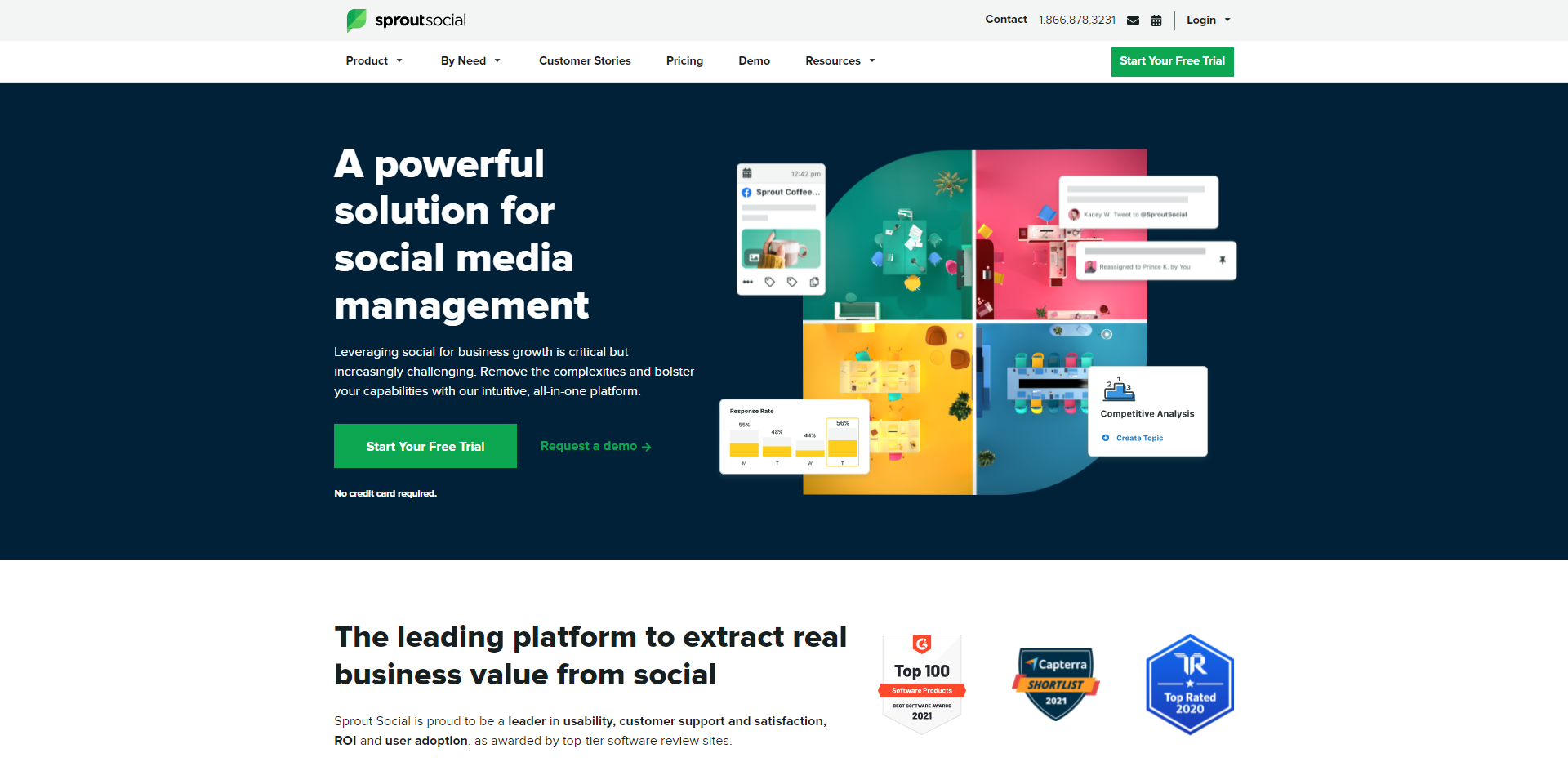 Sprout Social was launched in 2010 to enable enterprises and clients to connect more freely. Since its founding, the business has raised more than $100 million in venture capital and decided to go public. Furthermore, Sprout Social was created to provide businesses with a variety of features while helping to keep the user experience enjoyable.
Some of the world's most recognizable businesses, like Ticketmaster, Subaru, and Evernote, have placed their confidence in this SMM platform. Sprout Social is a social media management platform that allows users to "build and grow stronger relationships on social media." The company recently went public and raised nearly $150 million with the IPO in 2019. Their goal is to allow businesses of all sizes to create authentic connections with their customers.
Sprout social primarily focuses on the following features:
Engagement
Publishing and scheduling
Reporting and analytics
Advocacy
Monitoring and social listening
Hootsuite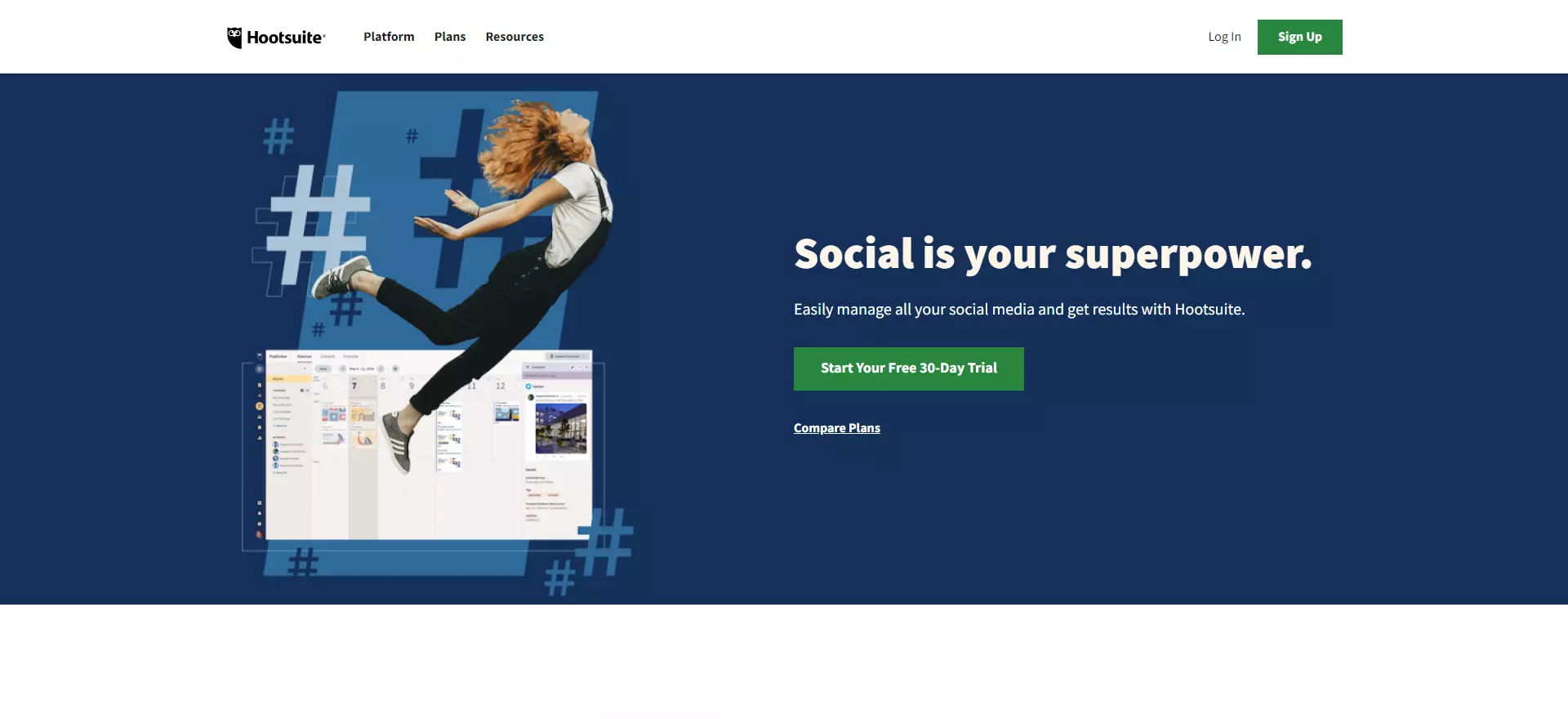 Hootsuite was founded in 2008 under the title BrightKit. The platform's goal was to make it easier for brands to handle their social media profiles in one place. BrightKit eventually evolved into Hootsuite, with 18 million users, over 1,400 workers, and headquarters in Vancouver, New York, Toronto, Mexico City, London, and a couple of other locations. Clients of Hootsuite include Marketo, SXSW, Mailchimp, and GE.
Hootsuite integrates with numerous social media platforms, including Twitter, Facebook, Instagram, TikTok, among others. It runs on a freemium model (basic functionality is free, but premium services are charged). The service is often used to handle digital media and marketing and provides social media managers with the tools they need. Hootsuite, as a social media management software, is very well known in the industry and has been serving many enterprises and SMBs in their social media efforts.
It is highly known for providing:

Post creation and scheduling features
Streams management to monitor and follow activity on all of your social channels at a glance.
Provide analytics across a mix of all channels or per channel, depending on your needs.
Team management for social campaigns
Custom content maintained in a content library
Now that we know a bit about both brands let's get into their comparison!
1) Features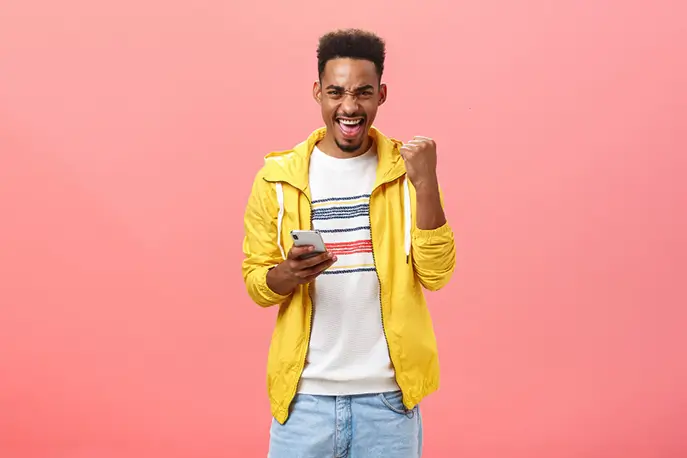 When comparing social media management software and its services, features are the first and most important factor. The features can make or break your social media strategy. Ensure that you find your product based on features that meet your unique needs.
Sprout Social Features:
Sprout Social is an all-in-one social media management solution that has been helping out millions of digital marketers worldwide. Be it social media marketers, agencies, or big businesses managing and growing their social media accounts, Sprout Social has some stellar features.
Undoubtedly, Sprout Social contains all the features you would expect from an enterprise-level solution.
Businesses want SMM software to help them streamline their daily tasks. It should help them get things done rather than add a new set of complications. Within a social media management software suite, this includes workflows, publishing, reporting tools, automation, and analytics.
The following are some of the most astounding features offered by sprout social.
Team Workflows:

Most social media management teams include a variety of positions that are critical to managing their marketing efforts and overseeing every part of their social media strategy. And, thanks to sprout social, your entire team is capable of connecting, as well as assigning and managing social media growth effortlessly and effectively.

You can also assign certain roles to team members using sprout social, enabling them to complete tasks in a timely and efficient manner. So, using the team workflow and management feature, you can create a team of quality content managers.

Scheduling and content calendars:

In Sprout Social, social media scheduling and creating social media content calendars are also made very easy and uncomplicated. You can also use Search operators to optimize your social media content for each network and control their SEO.

Dashboards and reports:

The utility of the platform's reporting dashboards is an important aspect for marketing teams when evaluating social media software. As previously said, analytics and insights are the most critical factors to consider while developing social media marketing plans. You can learn about the impact of your content on users by using the effective insights and reports given by Sprout Social.

There are four report categories at the most general level: strategy and insights, content performance, competitive analysis, and customer service. You can also check into paid data providers such as Facebook, Instagram, Twitter, and LinkedIn. Sprout Social interacts with YouTube as well, however, it is still working on providing YouTube reports for their clients.

Social media listening capabilities:

Sprout Social also has fantastic social listening features. To acquire an insight into consumer trends, organizations can use social listening to monitor and analyze social media posts regarding their sector or products. Users can create content related to their business or sector, and the software will begin collecting data from relevant Twitter posts, Facebook posts, and other social content for reference.

This works with simple search operators, and the setup process includes a helpful preview feature that allows you to evaluate if the results meet your expectations before finalizing your reports.

Automation features:

Automation tools are extremely beneficial with Sprout Social. It allows you to manage all of your social media marketing plans and complete all of your tasks with minimal effort. At the time of great automation and AI development, Sprout Social provides you with these features for your social media strategy. For a glimpse at the future of social media management, we should look no further than Sprout Socials' growing suite of automation tools.

Businesses can even create a Facebook chatbot from within their Sprout Social account. The configuration is relatively straightforward, containing a drag-and-drop functionality and an array of pre-determined response options.
Hootsuite features
As a social media management software, Hootsuite provides you with an all-in-one social media management solution. Hootsuite integrates with a wide range of social media networks to give complete control over your social media presence.
Now, let's take a look at the key social media channels that Hootsuite has to offer. Hootsuite offers over 35 social networks, including Facebook, Twitter, Instagram, LinkedIn, YouTube, and Pinterest. You can easily manage all of these platforms and all of the activity associated with them in Hootsuite to get more power over your content.
People can upload compelling content to their social media posts by importing them from their Microsoft OneDrive, Google Drive, or Dropbox accounts.
Bulk publishing

Hootsuite also excels at bulk publishing and creating effective content calendars for increased growth and the implementation of strategies that can yield better results. Over 150 apps are available in the Hootsuite Apps Directory, extending Hootsuite's capabilities far beyond its native tools.

Additionally, Google, Adobe Stock, and many other apps are available for free on Hootsuite. You can also use premium tools like Slack ($3.49/month), Zendesk Pro ($5.49/month), or Basecamp ($4.49/month) to manage your social media from the same Hootsuite dashboard.

Analytics

Hootsuite Analytics is an excellent tool for tracking the success of your social media accounts. It offers audience insights, influencer recommendations, suggestions for best posting times, and much more to help you improve your social media strategy. Hootsuite Analytics is unquestionably an industry leader in Twitter and Facebook insights. Those that need the same comprehensive detail across all platforms can compare Hootsuite to Sprout Social to find which matches best.

Content Scheduling

Another significant reason to utilize Hootsuite is that it allows you to schedule messages in advance across all of your preferred social media networks. This enables you to develop a comprehensive social media plan that includes key periods when posts are most likely to be read and attract more followers to notice your content.

Social media listening and team collaboration

Hootsuite also has a fantastic function called social media listening. This function, similar to Sprout Social's, allows you to track important keywords and terms in other users' posts to understand when your content would be useful. Simply being in tune with their wants might be an effective strategy to bring in new business. Team collaboration is also a terrific feature to connect with the entire company and work efficiently over your various allocated jobs to meet your deadlines.
Results

Because of common demands in social media management tools, the majority of the functionality supplied by both of these firms is extremely similar. However, when comparing Hootsuite with Sprout Social, Sprout Social has several extra capabilities as well as slightly superior service in existing functions such as analytics and scheduling.

According to the majority of social users, the reporting options in Sprout Social are highly accurate. But, in Hootsuite's defense, they offer far more native integrations and apps you can access for your social media efforts. Both tools are comparable in terms of their features, resulting in a tie for this section. In the next section, we'll explore both the tools dashboards and ease of navigation.
2) Ease of Dashboard (User Navigation)
Whenever we try to choose a tool for our social media management the features are typically the deciding factor. But features do not matter if the user is unable to access these features and use them according to their purposes. So integrations will not count for much if the tool you are using is complicated, impractical, and difficult to navigate.
Let's get into which one you should choose for better navigation and easy access.
Sprout Social

| Image Credit: Sprout Social |

Sprout Social's setup and dashboard are simple and easy to use. You basically need to log into your social accounts, and then you can access them from a centralized location. The whole layout is very clean and navigable, it is highly user-friendly and appealing. Additionally, a new user can navigate to the sections easily wherever they intended to go and get the results they desire from the app.

Sprout Social circumvents its rival's multi-columnar method in favor of aggregating postings into a single feed. You may tailor the data in the feed by ticking and un-selecting filters, and you can switch to a network-specific overview (for instance, anything from Facebook) with a single click. One fascinating feature of Feeds in Sprout Social is the ability to add RSS feeds to aid in the discovery of information to share.

All of the functions and features are accessible in the main navigation bar, and you can simply use them and get your desired results. The incredible capability of Sprout Social is that it can be accessed via web browser on any device, and you can monitor the entirety of your work in literally any environment.

Hootsuite

| Image Credit: Hootsuite |

Hootsuite's user dashboard is extremely user-friendly and guides customers through the setup process until they become accustomed to it. The crystal clear user dashboard gives users complete control over all of the features and settings that can assist you in getting the most out of your social media strategy. The account walkthrough is detailed in straightforward English, and there is a support option on every page.

Hootsuite allows users to create adjacent streams along with a single dashboard, and personalize the sort of data displayed in each feed. That means you can establish a stream for each of your online profiles and construct more precise filters for each of those profiles, such as Facebook posts or inbound tweets. Although the UI is not as smooth as some others in its desktop version, they do offer an intuitive mobile app available for iOS and Android. Account-holders can also submit content from any page on the internet using the Hootlet Chrome extension, which is a really useful feature.
Results
Sprout Social is not like Hootsuite in that it begins with a set of remarkable tab options such as 'Messages Tab' and 'Feeds Tab' that allow users to communicate with their consumers productively. Furthermore, unlike Hootsuite, Sprout Social provides a single column view. It allows users to search for and bookmark specific hashtags, but it does not offer a specialized dashboard stream like Hootsuite. Both tools offer adequate dashboards, but Sprout Social gets a win. This is mostly because of its single-stream dashboard, which feels easier to navigate.
3) Reporting
Reports are critical to your understanding and knowledge of your company's overall growth on social media. Most SMM tools offer this feature as a must due to the importance of measuring metrics.
Hootsuite

Hootsuite's overview report divides your social media accounts performance into four main aspects: posts, engagement, followers, and metrics. These definitive metrics provide a broad view of the performance of your social channels. Additionally, the tool allows users to go into the specifics of various social data points.

Also, Hootsuite lets you create custom reports, which you can then export to PDF, PowerPoint, Excel, or CSV files.
In Hootsuite reporting, you can even get the charts that show the days and time you got the peak engagement, impression, and statistics related to your content and ads. Additionally, the ROI report highlights the impact your social media campaigns have on sales.

Sprout Social

With sprout social, you can efficiently dive into the social media performance and get detailed performance reports of the particular platforms you handle.

The generated Competitor reports help you identify new opportunities for engagement by comparing your social accounts with your competitors. The filters and queries also let you create your custom reports. In this manner, you can compare the performance of your social campaigns against the competitors and get better outcomes than them.

Sprout Social features also include a social listening feature as an add-on that tracks mentions of your brand across the web and pulls them into a single dashboard for review. With awareness of your customers' feelings, you can add, remove, or alter products or services to meet their needs.
Results
Hootsuite by slight difference wins for best reporting, as it offers customizable reports without any additional cost. Still, both services offer similar functionalities. So, you are likely to find the reporting satisfactory for both.
4) Content scheduling and calendaring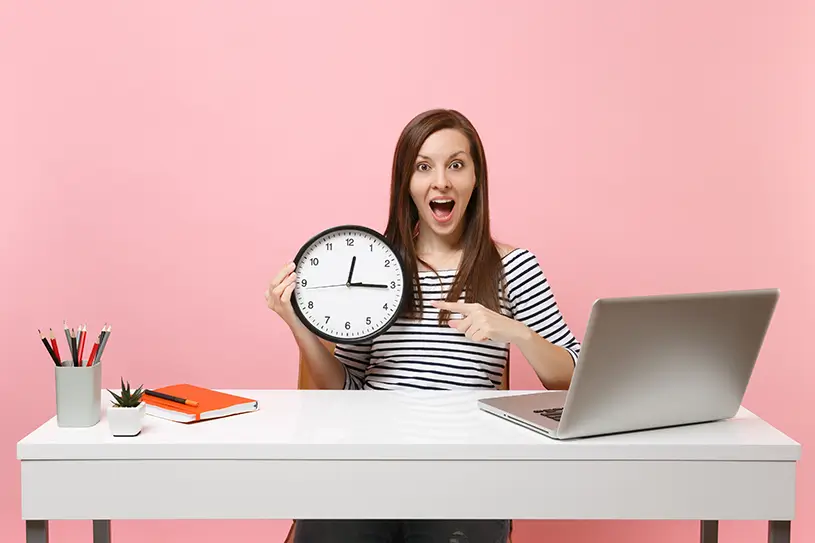 Scheduling and organizing content across multiple platforms can be a hassle without the help of a social media management solution. Hootsuite's functionalities and features are the industry standard when it comes to calendaring and scheduling content. In contrast, Sprout Social offers extensive media libraries and content planners for your needs.
Hootsuite

In a single calendar view, Hootsuite delivers a rapid overview of published and scheduled content across your networks. Using Hootsuite, you can plan campaigns, fill content gaps, and communicate in real-time. Within minutes, you can quickly organize all of your content for posting ahead of time and enjoy comprehensive social media optimization.

With the help of a bulk composer, you can effortlessly schedule all of your content and increase interaction by posting at the optimal times. This will be personalized for your Instagram, Facebook, Twitter, and LinkedIn accounts. A thorough examination of your industry's behavior suggests the optimal time. They also consider aspects related to your current audience's activity.

Ensure that all of your posts are ready to go by implementing an easy-to-use approval procedure that requires content to be vetted by stakeholders before it is published. Create dashboard streams that search by hashtag, region, or phrase to curate and optimize your posts for sharing amazing content across your social media networks. Moreover, the tool also allows users to go into the specifics of various social data points.
Sprout Social

It enables you to organize your publication strategy and retain control from a central location. Sprout Social uses a visual calendar to manage posts across profiles, networks, and campaigns to support long-term planning.

Pull approved multimedia elements from a shared library or add product links to your posts by integrating your Shopify and Facebook Shops product catalogs to create the most engaging content. In addition, the content suggestions will provide you with the most popular content ideas in your sector.

Schedule your content by editing posts based on platforms and altering them, specifically for a platform. You may also create workflows to manage the submission, evaluation, and approval of communications to maintain oversight, protect brand standards and make collaboration easier.
Results
The majority of the scheduling functions in Sprout Social and Hootsuite are identical. However, due to some additional options and opportunities in sprout social, it outperforms Hootsuite in media, URL tracking, asset library, and media integration such as Canva, Dropbox, and others.
5) Team management & Workflows
Team collaboration and seamless workflows are essential for any social media management tool. Both Hootsuite and Sprout Social offer formidable features to help you coordinate tasks across teams. Let's get into the comparison in the next section.
Hootsuite

Social media management tool HootSuite offers team collaboration tools to help agencies, consultants, and marketing & customer service groups efficiently manage social network accounts. Teams can now use Twitter, Facebook, and Linkedin accounts at once without compromising security by creating Owners and Teams for each account. With Hootsuite, you can carry out the following actions:

Assign tasks to members or teams, like content creation, customer engagement, customer service, and reporting.
Manage social accounts without having to share passwords.
Watch and manage content feeds (streams) with team members.
Control access to social accounts.

Each Hootsuite account can be managed by an entire organization or a single person. But members can belong to many organizations and teams. The person who creates an organization is a Super admin. They have the highest level of permissions and can grant others permissions within the system.

Sprout Social

Sprout Social is a social media management solution with highly customizable features for your social media assets. A clear understanding, task assignment, transparent workflows, and powerful team management and decision-making are the most critical factors while working as a team. Sprout Social assists you in fulfilling these needs as a team.

Sprout social empowers you by:

Complete task workflows visibility. View tasks on the team and individual level—quickly filter by open, completed, or specific task types.
Present thoughts and collaborate. See who is available online and route messages to alert the appropriate people in-app and via email.
Measure tasks efficiency and insights. Analyze your team's active task time, completion ratio, and more collaboration insights with the Team Report.
Set approvals. Sprout Social's built-in message approval workflow is great for compliance, legal, agency collaboration, or review.

Sprout Social offers similar management and collaboration functionality, with permissions set based on a user's role and multi-step publishing approval. Users can also tag any post in the feed as a task and assign it to a person or team which provides better teamwork and inversely better results.
Results:
Hootsuite has better team and workflow management software than Sprout Social. This is mostly because they offer some of the better content suggestions tools and content appearance optimization features.
6) Pricing
When choosing a solution based on the attributes given, price is a crucial determinant. As a result, while items may be expensive, they may also be priced higher in relation to the value it gives. In some circumstances, the opposite is also true. Instead, regardless of price, choose a solution that gives more capabilities based on your demands.
Hootsuite

Hootsuite offers different plans at different pricing tiers. They do offer a free plan and a couple of other options.

Free plan - you can access 3 social profiles, 1 user, 30 scheduled posts per month.
Professional plan - $29 per month: they offer 10 social profiles, 1 user, unlimited scheduling, social analytics, bulk scheduling, unlimited RSS integrations, $500 per month ad spend limit.
Team plan - $129/month: in this plan you can access 20 social profiles, unlimited scheduling, 3 users, custom analytics reports, team assignments, 1 custom branded URL, 1 Hootsuite platform certification, $2,000/month ad spend limit.
Business plan - $599/month: this is their most comprehensive plan with 35 social profiles, unlimited scheduling, up to 10 users, analytics exporting, publishing approvals, app integrations, custom branded URLs, 1 social media certification, extended training, $5,000/month ad spend limit.

You can start your free trial now and make use of some of their fundamental social media management capabilities. And if you want some additional features for better management control, you can choose from a range of fairly low prices.

Sprout Social

This is one area where I believe sprout social falls short of Hootsuite. We are all aware that we must pay for what we receive, but in my opinion, the pricing provided by sprout social based on the relevant features is pretty pricey and incomparable.

Standard - $99/month per user: Five social profiles, all-in-one social inbox, publishing tools, content calendar, profile monitoring, keyword monitoring, social CRM tools, comprehensive reporting, paid promotion tools, mobile apps.
Professional - $149/month per user: Above features, plus 10 social profiles, competition reports, content tagging, custom workflows, optimal post scheduling, response rate reports, time analysis reports, trend analysis reports, paid social reporting, Helpdesk integration.
Advanced - $249/ month per user: Above features, plus 10 social profiles, message spike alerts, digital asset library, chatbot automation, suggested replies, automated inbox rule builder, custom URL tracking, Twitter surveys.

Sprout Social's pricing tiers start at a relatively high cost and offer much lesser flexibility in terms of pricing. They do offer valuable and distinctive features, so if the price isn't a concern for you, they might be a good option.
Results
In terms of pricing, I believe Hootsuite prevailed with a very positive and flexible pricing approach. Hootsuite offers a wide range of costs according to your demands, but you may also explore sprout social based on the features and pricing.
7) Integrations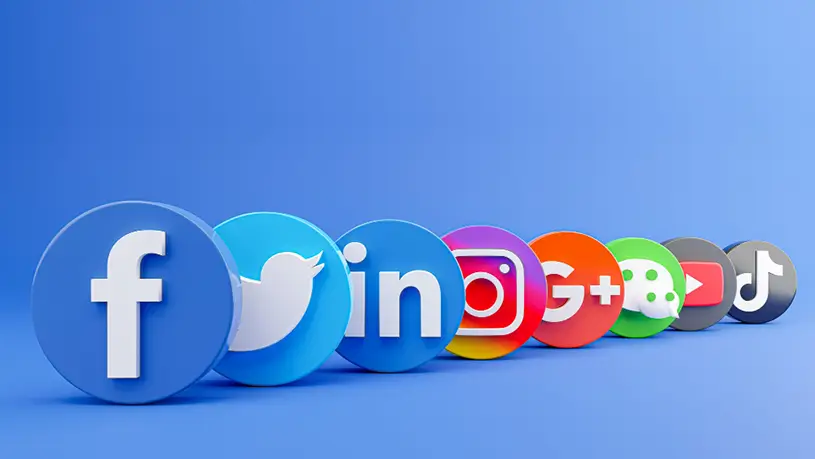 In this part, we will compare the integrations provided by both social media management systems to decide which solution has more robust integrations. But first, we must comprehend the distinct social media platforms supported by these software solutions. So, let's take a closer look at the integrations that these two social media management tools provide and see which one is superior.
Hootsuite

Hootsuite integrates with Twitter, Facebook, Instagram, Pinterest, and LinkedIn. They also have an app directory stocked with over 150 native integrations—127 of which are free.

Social platforms

Facebook
Twitter
Instagram
LinkedIn
Pinterest
Tumblr
YouTube
Google My Business
Trip Advisor

Zendesk
Bitly
Google Analytics
UserVoice
Feedly
Hubspot
Dropbox
Google Drive
Shopify
yelp
Sprout Social

Sprout Social offers a great variety of social channels and other additional functional tools integrations for managing your social management.

Social platforms

Facebook
Twitter
Instagram
LinkedIn
Pinterest
YouTube
Google My Business
Trip Advisor

Zendesk
Bitly
Google Analytics
UserVoice
Feedly
Hubspot
Dropbox
Google Drive
Results
Both Sprout Social and Hootsuite include the top three social media platforms—Facebook, Instagram, and Twitter—as well as a few more such as Google+ and Pinterest. A detailed assessment of all platforms supported by the two systems reveals that both tools cover an equal number of channels. As a result, we can declare that both tools are tied in this round.
8) Customer Support
Customer service is the most crucial consideration when selecting a social media management software. It is critical how those software businesses handle your queries. So, let's see how these two tools fare in terms of customer service.
Sprout Social

Sprout Social offers support options from the software developer, including a phone support number, email queries, webinars, Q&A sessions, and a platform knowledge base. With these options for support, you can either submit issues or find answers to your questions no matter the level of urgency. Sprout Social support even answers their customer's questions through their social channels.

Hootsuite

Hootsuite does not have a live chat or a phone call facility to handle support requests from users. However, to address their consumer concerns, they have presented two solutions.

The first alternative is to use the built-in feedback button in the application itself as a kind of support. This button allows you to provide feedback to Hootsuite, with a character limit of 500, outlining your thoughts on the platform.

The second type is a knowledge base, which includes assistance articles for numerous platform questions. The third method of contact is the support ticket form, which can be located in the help area of the Hootsuite website.
Results
I believe sprout social is superior in customer service, with incredible options such as live chat, personal chat, phone call, and many others. Unfortunately, Hootsuite does not provide the same level of support as Sprout Social.
9) Security and data protection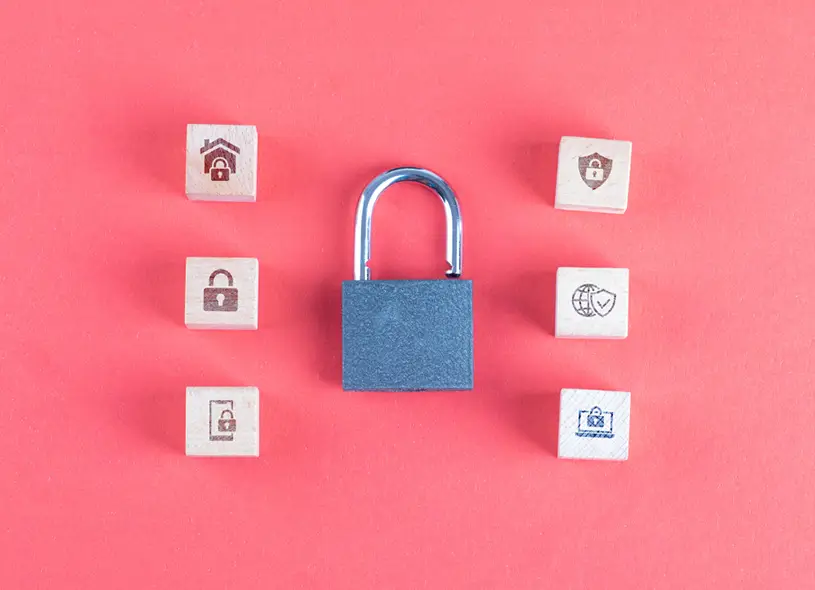 In the day and age of rampant cyber-crime, social media management tools need the highest levels of security protection. This is a feature people miss noticing but is of utmost importance when selecting an SMM.
Sprout Social

Sprout Social on the other hand works hard to reduce service effects and downtime. They build their systems to be highly reliable and train their personnel to respond quickly to incidents. The client data is stored by Sprout Social in the U. S., in the AWS east-1 and west-2 zones.

Sprout Social is also GDPR compliant and a security shield certified application that can transport private data from the European Union and Swiss. Aside from that, multi-factor verification and enforced open door alarms are used to improve protection to information technology rooms and devices.

Hootsuite

When it comes to Hootsuite, it allows users to define custom access levels, which enables them to minimize errors and rogue posts by regulating authorized workflows and access levels. Furthermore, it restricts users' access to only their accounts, permissions, and sites.

Moreover, if any questionable activity is discovered on an operator's account, Hootsuite quickly alerts them. Aside from that, Hootsuite maintains compliance with security partners such as HIPAA andFINRA with industry-leading partnerships with ZeroFOX, Smarsh, Proofpoint, Global Relay, and more.
Results
It's a tie! Both tools are highly secure and reliable options for your social media management needs.
Now that we've covered most of the essential features across both platforms, let's figure out what suits your needs best.
In Conclusion
Choosing the best social media management software is not easy, but it is unquestionably necessary. You must base your final decision based on your brand's unique needs.
Hootsuite is among the most popular social media management services, if not the most well-known. It allows you to manage Facebook, Twitter, Google+, Youtube, Instagram, and LinkedIn all from one interface. Third-party apps provide access to many social platforms such as Pinterest, FourSquare, Vimeo, and a few others. Some of the apps are free, while others are premium, but this feature alone elevates Hootsuite to the top of the social media management software list.
Sprout Social, on the other hand, is a comprehensive solution that allows social media management teams to create and organize social posts. The Messages Tab shows user activity, such as comments and tweets. The Feeds tab enables users to view all of their social feeds from one location. They can then add Twitter accounts and view their feed, as well as interact with their followers by commenting, reposting, writing a direct message, and so on.
Sprout Social, unlike Hootsuite, provides a single-column layout. One may search for a certain hashtag and record the search, but unlike Hootsuite, one cannot create a special dashboard stream for it.
In the end, it all comes down to what you are searching for in a social media management platform. Both software management platforms are effective for managing social media, but the distinction lies in whose features are most relevant to your needs.
An Awesome Alternative: Awesome Social
Awesome Social is an all-in-one social media management and scheduling tool. The awesome social is a high functioning social media management tool that offers all needed features necessary to get complete control over your social media and get immense growth with little effort.
You get all the important features and functionalities like:
Managing multiple platforms,
Workflows, management,
Content Scheduling,
Approval & rejection,
Team management,
Engagement,
Awesome social can empower your team to take their social presence to the next level! Click here for a free trial.