We are all aware of the importance of having a social media presence, both for businesses and for individuals seeking to be recognized as influencers. Who doesn't like a business that has a strong social media presence and replies to you instantly? It's a dream for customers, as they expect businesses to be engaged with you online almost every time. It is sometimes seen as a key trust metric. Targeting the audience effectively on social media is a priority for almost every business, to succeed, and get the most profit in terms of brand awareness, sales, marketing, and business growth.
For everyone, social media is the most exciting place to be. More than half of the world's population uses numerous platforms to keep up with trends and remain connected with individuals all around the world.
The competition in social media marketing and overall marketing is becoming increasingly fierce. If you want to create your position and effect in such a competitive environment, you must go above and beyond. And, having a social media schedule can be of great help.
And for this, social media schedulers are a life savior, as they help you set a social media calendar which makes all the work instantly easy. It's obviously not possible for a man to be active and online on social media all the time unless you are a superhero with magical superpowers. You can have an active presence on all of your social networks and properly time your updates on each channel by preparing a social media content calendar in advance with the help of good social media scheduling tools.
Additionally, you may use a social media scheduler to coordinate and plan social media posting schedules across several channels at different times to maximize reach.
Here, we'll cover 24 of the finest social media scheduling tools for managing your social media channels and optimizing your social presence.
Time is a valuable treasure. Even though you are confident of the value of social media and the effect it may have on your overall marketing strategy, it might be difficult to "fit it all in" with the other 1478 things on your to-do list. We understand that! We are aware that consistent engagement is necessary for social media marketing to be truly effective and generate a positive return on investment. Sporadically engaging with your followers is not acceptable since they will quickly lose interest and stop following you. And, this is one of the common things that make brands lose their social presence.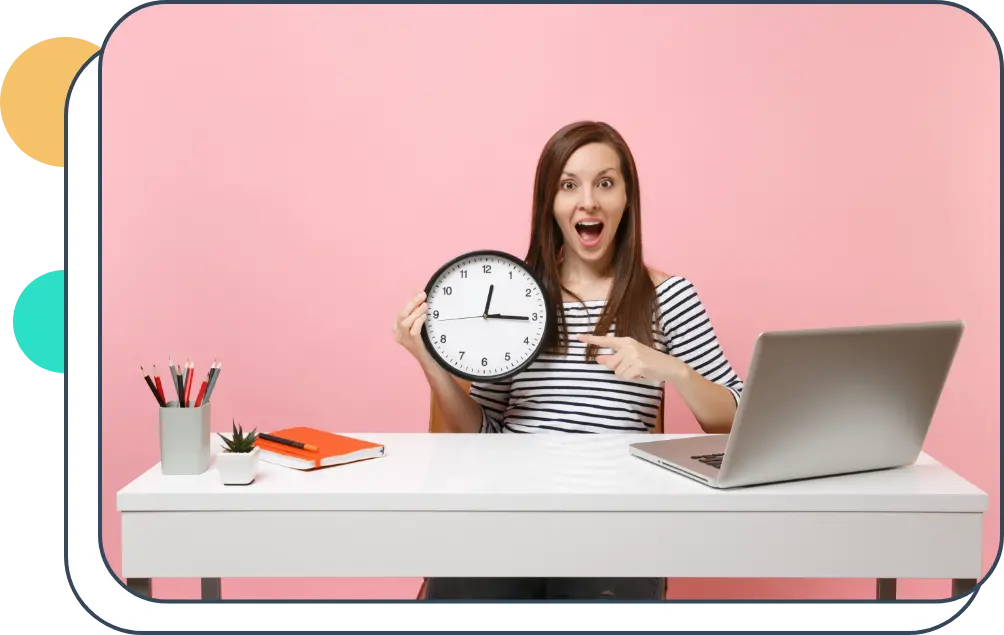 Scheduling social media posts is crucial for a variety of reasons.
Even if that time is not convenient for you, it enables you to reach your target audience while they are online.

Scheduling enables you to maintain an active social media account even if you are sick or are unable to post at a set time every day.

This is important since it will reflect poorly on your company if customers visit your account and discover it is inactive. When they see it, many people will conclude you don't care about them enough to alert them of new products or other crucial information.

Scheduling social media postings enables you to participate in the discourse surrounding your company, which is not neglectable.

Don't forget to share material from other businesses and respond to reviews, comments, and private messages.
It won't be wrong if we put it as,
Scheduling social media posts is only one piece of a larger puzzle. But, by scheduling posts, the puzzle is a little bit simpler to assemble.
As we have discussed the importance of Social media for a business and awareness at present and along with this, it is also essential to produce the best content and manage all of the platforms. Social media calendar helps you provide finesse in work and save precious time to generate better graphics & content, cover more platforms at a time, better stats and analytics interpretation.
These platforms are the best in their niche and have been serving people their awesome services for a very long time. All of them offer amazing tools and easy-to-use services.
We can understand that not everyone is a tech-worm and there is no shame in asking for guidance. So, here are some of the factors that you shouldn't ignore while opting for a social media scheduler.
Easy use single screen Dashboard:

We know the purpose of using social media scheduling tools is to make our job easier and save time while getting the best engagement and achieving expected goals. So for that purpose, it is very important to choose a very friendly platform that is easy to use and saves time.

You need to choose a social media scheduling tool that offers a wide variety of platforms because it will enhance your reach and engagement and save time and effort for you.

The most important aspect to look for while choosing a social media scheduling tool is its automation capability. The much better automation it offers, the much better control you have over your social media content calendar and its content quality which can provide you better outcomes in terms of sales, engagement, and brand awareness.

Performance tracking and analytics:

It is very useful for people to make decisions based on analytics and stats because they are more efficient and provide better outcomes in all aspects. This is also the same in social media where better stats can help you make better decisions based on other posts and campaign outcomes.

Here are some of the best social media schedulers that will make your life hassle-free.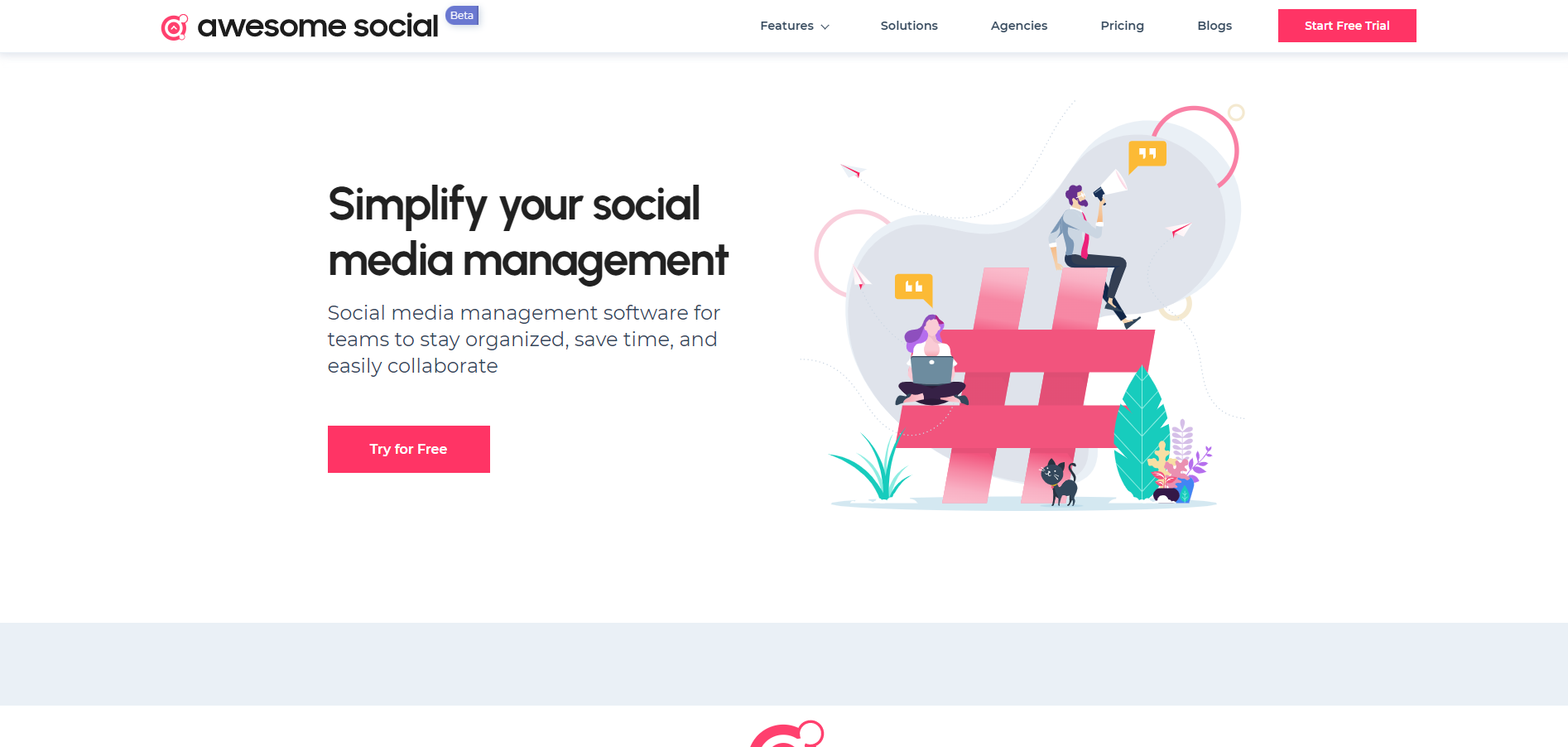 Awesome Social is an all-in-one and one of the best social media management tools. But, it just not manages, it also keeps you on track with its amazing scheduling features. This amazing combination of features makes Awesome social one of the best social media scheduling tools as well. It is a high-functioning social media management tool that offers all the needed features to get full control over your social media and get immense growth with minimal effort.
This social media scheduling tool will provide you with all the important features like:
Managing multiple platforms and workflows
Management
Post statistics
Scheduling
Approval & Rejection
Team management
But this is not all! Awesome social provides many much more that can give you full control over your social media. And, bring it to the top as well. Awesome social will definitely empower your social presence to the next level.
🌟 Features:
Bulk scheduling and publishing: You can easily schedule your posts on different channels to reduce the work and get the best out of it at a time.

Team management: Through this amazing and one of the best social media management tools, you can easily get your team on board and distribute work and tasks. This is made so easy through these platforms, your entire team is gathered on a single dashboard, and performance is made better.

Content calendering: You can easily make your social media content calendar through the grid view that provides efficient results. You can easily select photos you wish to share, drop them onto the social media calendar, and choose when you wish they get published.

Approval posting: This feature takes everything in your control and provides you the power as a decision-maker to approve, reject or edit a post that makes everything much easier and better. This just makes the social media posting schedule much easier to work with.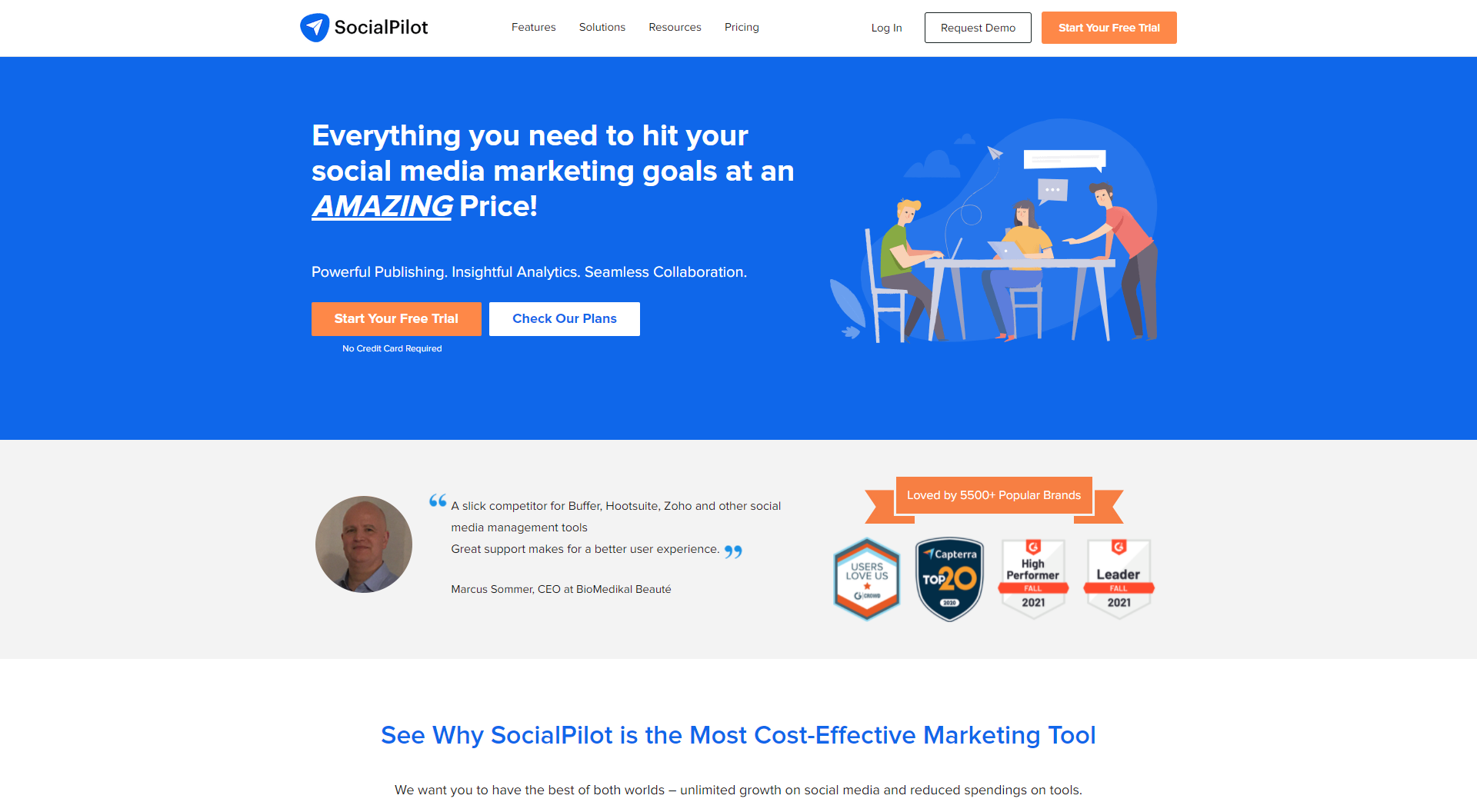 Social Pilot is an all-in-one social media scheduling tool for 2022. This platform is used mainly by influencers and businesses to manage many things at a time and get better outcomes from its technology.
This social media scheduling tool can give you management features like:
🌟 Features:
Bulk scheduling and publishing: One of the most in-demand is its ability to create a large number of posts that users may upload in the form of CSV files and reduce a lot of work. Also, who doesn't like good control of all your social media apps? The social pilot is the best pick in that case.

Highly user-friendly dashboard: The user interface is very user-friendly, and even beginners will not struggle to understand it.

Enhanced collaboration: You can get your whole team on a platform and distribute work while contributing to content creation.

Chrome extensions: You can also have the pleasure of services by applying this over your chrome extension.

Analytics and Stats: Social Pilot is the one social media scheduling tool that will give you amazing features for analytics and statistics.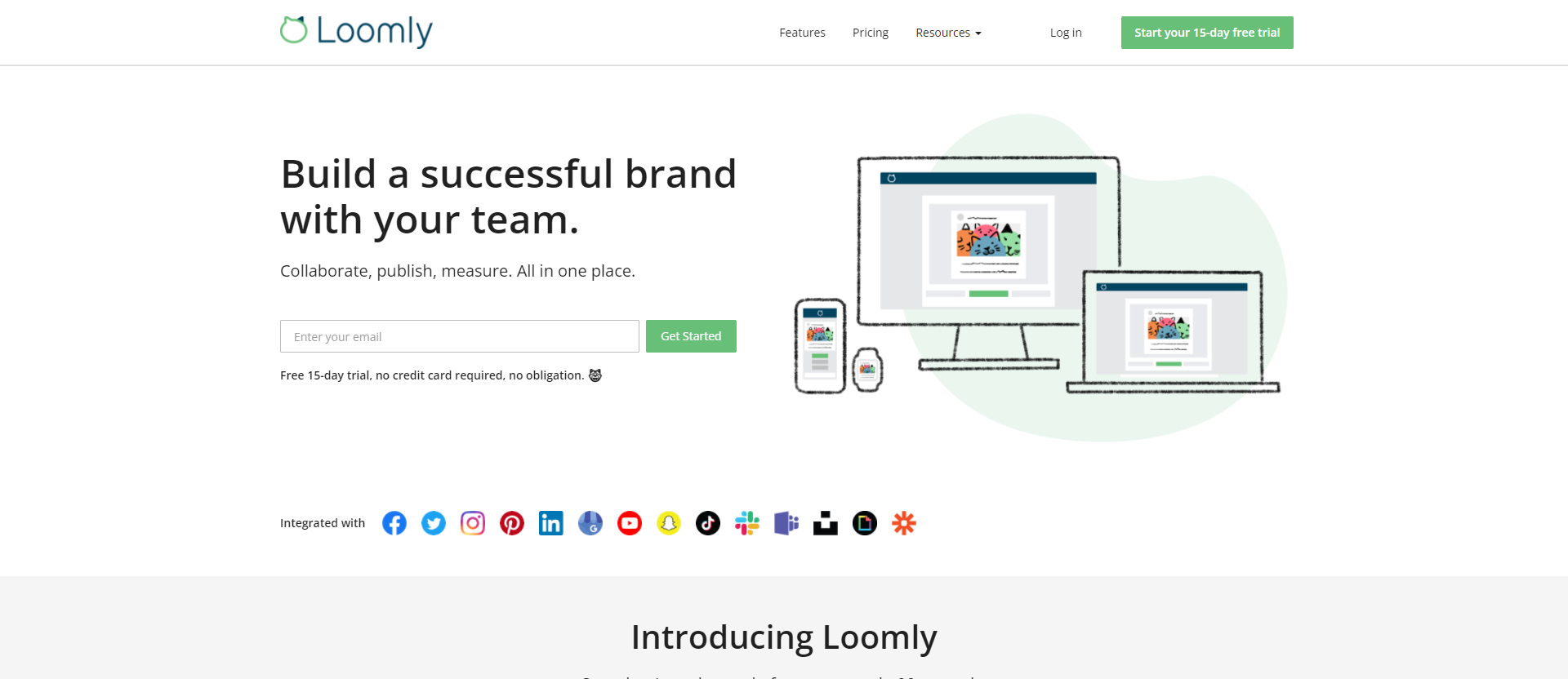 Loomly has features that can put your post, creative content, and tweets in drafts or schedule them how you want. And, if that's not what you want from a social media scheduling tool, Loomly lets you do what you want!
Social media schedule simply saves you time. And, if it's Loomly, you can choose your workflows and select channels to publish it. And that too in some clicks. Loomly is an efficient platform that provides high-quality content in less time. The analytics are accurate to a high extent and you can work with your team members and manage all the work simultaneously with full coordination.
Assigning, managing, and authorizing are also easy. Thanks to its team managing dashboard!
🌟 Features:
Content Ideas: Loomly provides you with one of the best content ideas that are trending and interesting at the same time. This is very effective in getting better engagement and awareness.

Analytics and stats: It provides you better insights that are very accurate and helpful in terms of content strategies. Additionally, it helps to plan better strategies to improve social performance through one of the best social media scheduling tools for 2022.

Bulk scheduling and publishing: The ability to create many posts that users may upload is that in-demand feature that everybody is looking for in a social media scheduler. You can put content in the draft and then schedule them for publishing and many other amazing content controls.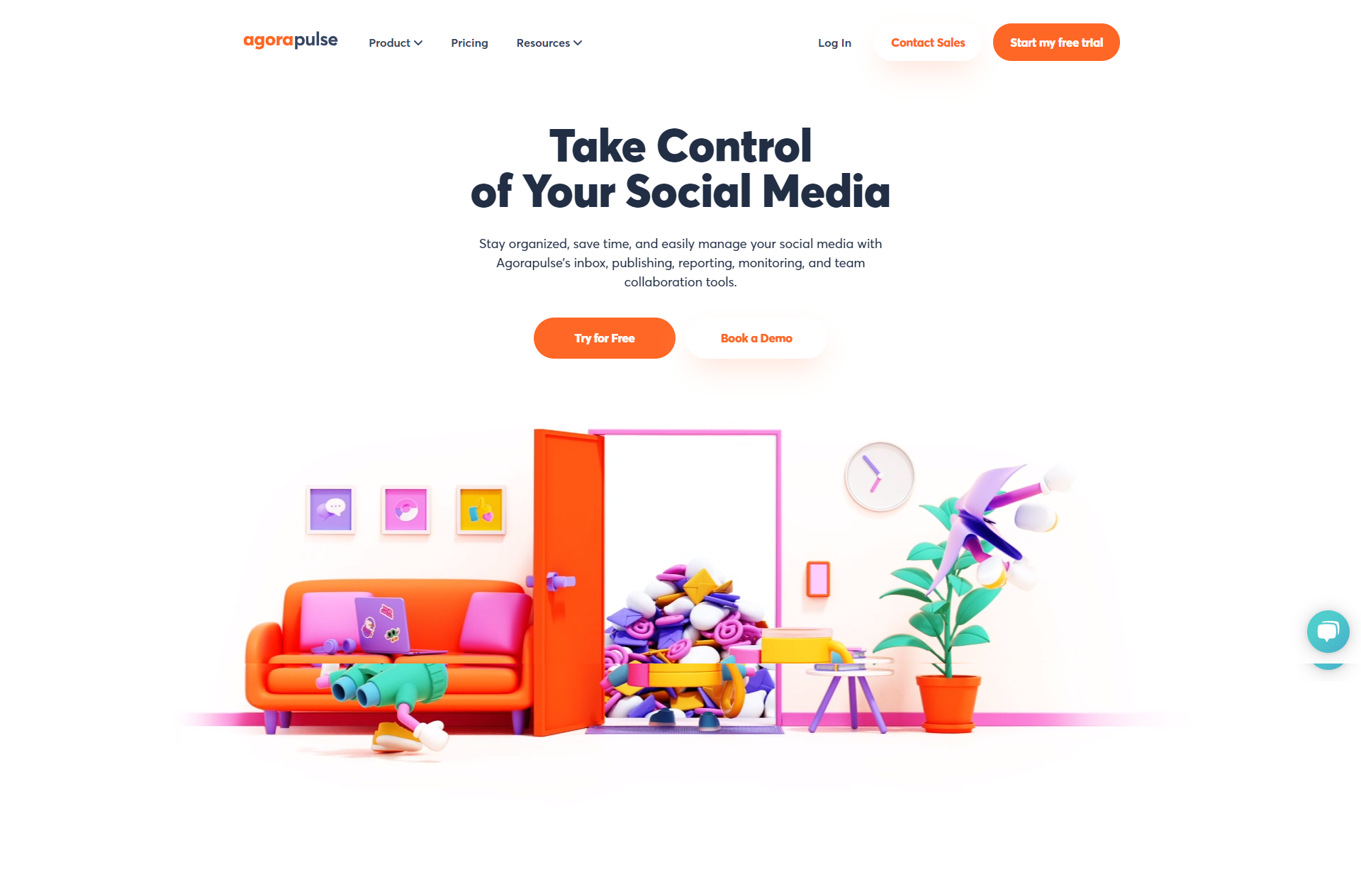 This tool is all-in-one making it one of the best social media management tools built to serve groups. Over 17,000 social media managers use this tool to control their social media applications. It enables users to schedule their content, receive reports, engage with followers, check performance metrics, and whatever else they want, making it one of the best social media scheduling tools for 2022.
🌟 Features:
Content scheduling made flexible: By using this platform, you easily get full control over your content publishing. One can schedule, publish, reschedule, premiere, and que your content easily with this amazing tool.

Single click reports: This magical tool provides you with all the analytics of your posts and social media over a single click and you can download it in the form of ppt or CSV to track your performance better.

Manage workflows and team management: You can easily add members and manage workflows at a time. Assign work and content which is very easy and highly efficient.

Built-in CRM Tracker: This feature keeps track of your followers by grouping them into categories and adding a note to each user to view their conversation history.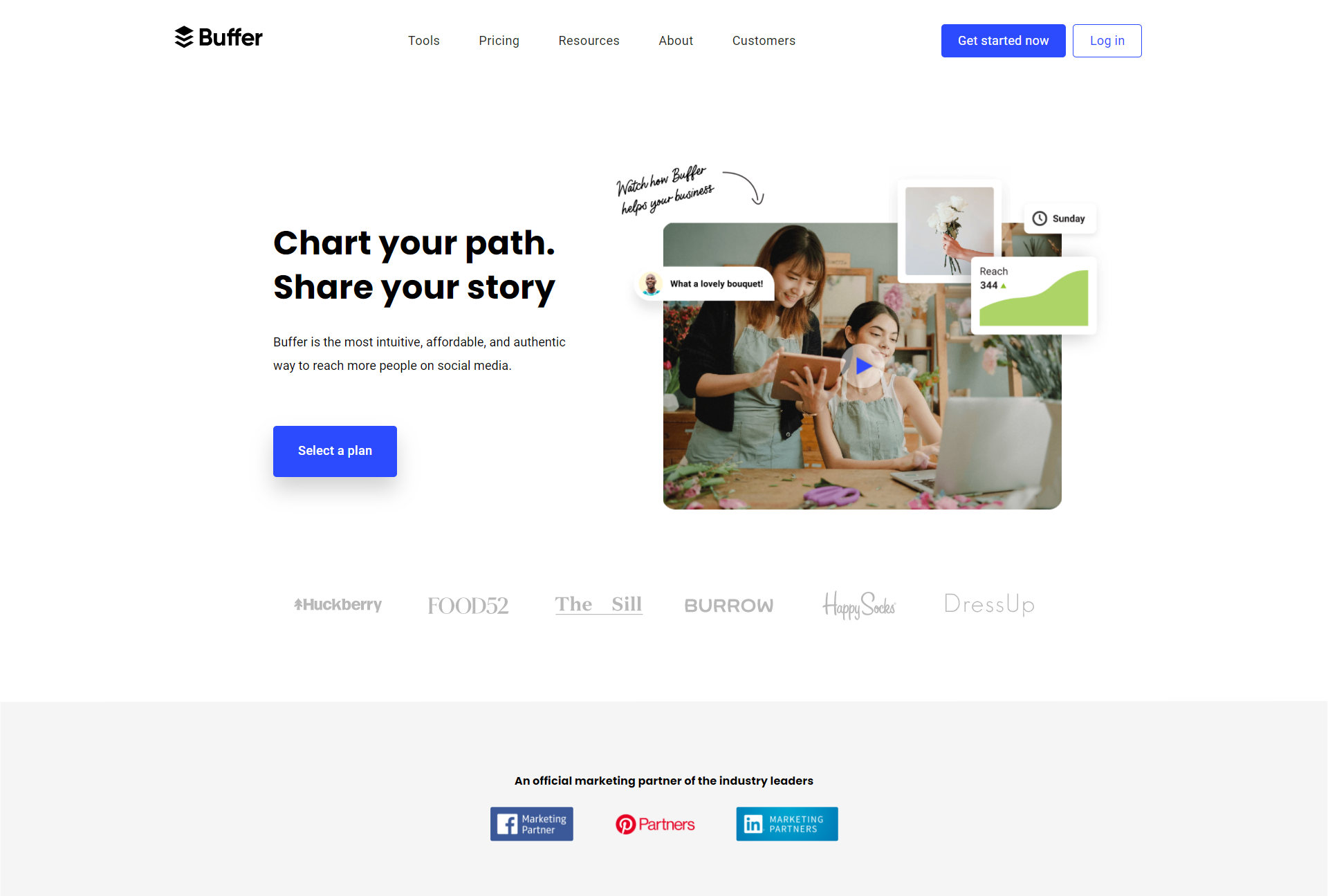 This social media scheduler has been around in the social media management industry for a long time and the social media schedule that you create through this platform is extraordinary. Buffer serves features through which you can share your content on various social media platforms and also get to know their analytical report and make effective content strategies. It offers bulk features such as scheduling on multiple platforms, analytics, audience engagement, and team collaboration. We have also covered in depth some of the Best Buffer Alternative in our post here
🌟 Features:
Analytics and insights: Clients may use Buffer to monitor and execute marketing campaigns on Facebook, LinkedIn, Twitter, and Instagram. However, you may also manage your Pinterest activity using this social app depending on your membership plan.

Manage workflows and team management: You can easily add members and manage workflows at a time. Assign work and content which is very easy and highly efficient.

Social engagement: It facilitates social interaction with your clients or potential customers through Reply. A reply is a messaging tool that's embedded within the buffer social management app that allows users to view their Twitter, Facebook, and Instagram comments.

iOS and Android support: There are apps available for iPhones and Android devices.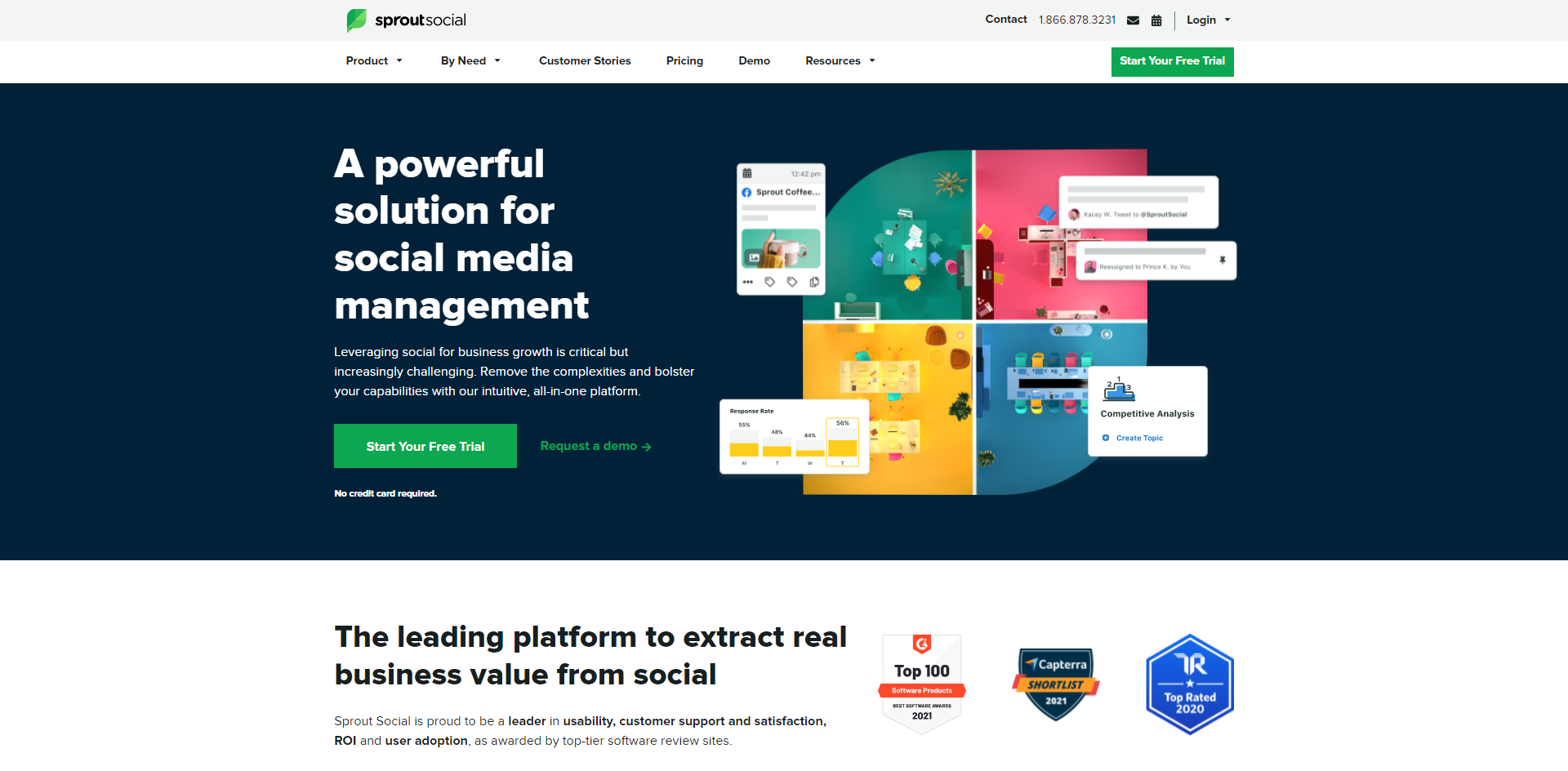 SproutSocial is more than just a social media scheduling tool. It has the functions and capability of being known as a social media management tool at present.
Sprout Social is a great tool for agencies looking to manage content creation, posting, scheduling, team management, analytics, engagement, campaigns, and many other client features.
Also if in case the pricing for Sprout Social is too steep for you, you can read more about some of the Best Sprout Social Alternative in our post here
🌟 Features:
Scheduling: This tool provides you the bulk scheduling features of your posts through sheets or CSV. Also, you may find the Sprout Queue feature quite useful since it has auto-scheduling capabilities. that makes it one of the best social media scheduling tools for 2022

Team management and collaborations: It allows team members to create tasks and assign them as well as make consultations on the desired impact of posts meant for later dates. Also, team managers may make approvals on outgoing posts in real time since they can keep track of the team's activity.

Content creation: Through sprout's social content library, you can easily create or edit posts, graphics, or videos along with the trend. This feature is very unique and helpful to users.

Analytics: A highly advanced analytic tool in sprout social allows you to identify the latest trends on Instagram, FB, Twitter, and other social media platforms. It also helps you keep track of social media management aspects such as keywords, hashtags, and mentions on your sites.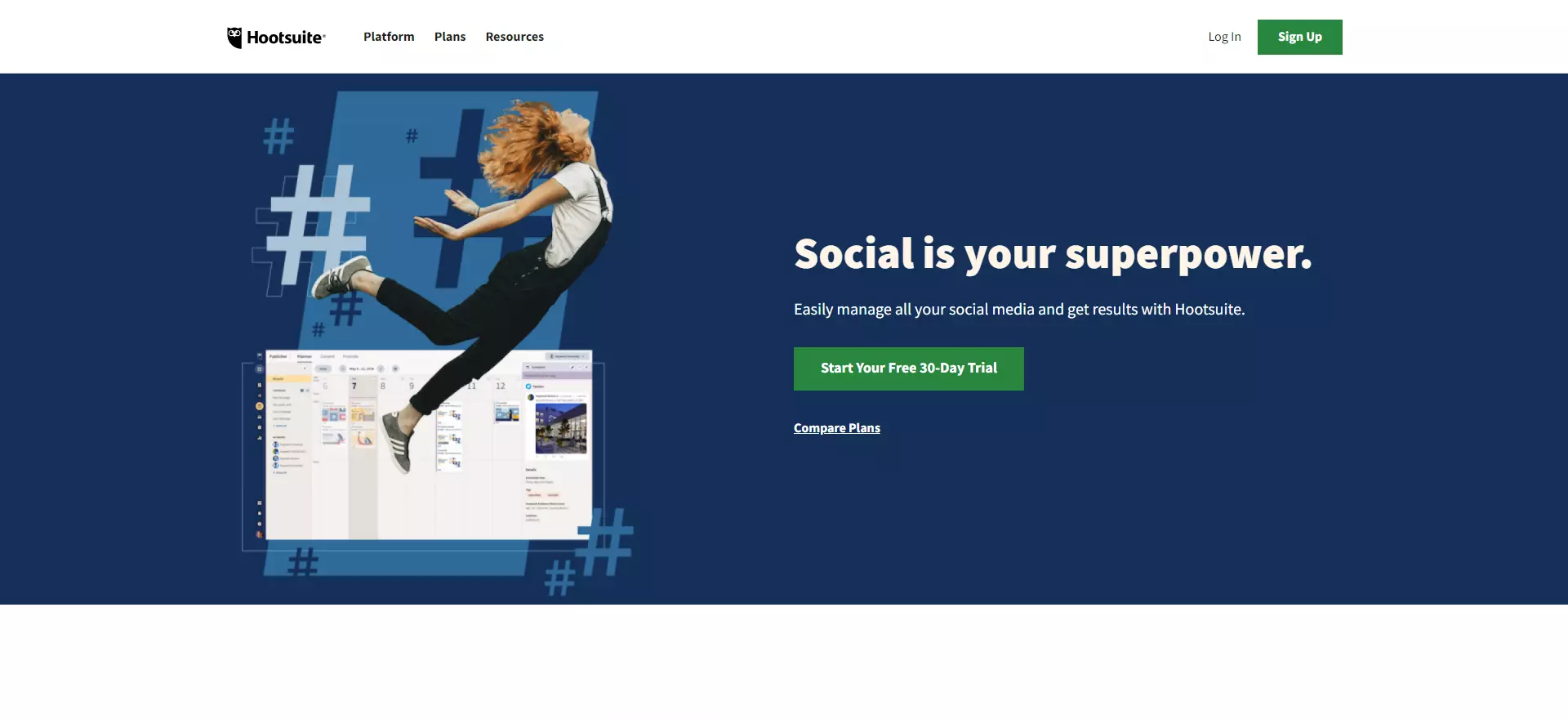 Hootsuite's social media schedule will help you to streamline all your social media scheduling work. It will make it easier to create, curate, schedule, manage, and report on your social media benchmarks for your social channels.
Other social media reporting apps that operate like Hootsuite include Sprout Social and Buffer, even though none beats the holistic social media experience provided by Hootsuite which makes it one of the best social media scheduling tools for 2022. In case you are looking for a Hootsuite Alternative you can checkout our detailed post here.
🌟 Features:
Create and schedule posts: This platform manages social media for Facebook, Instagram, YouTube, LinkedIn, Twitter, and Pinterest.

Scheduling: The Hootsuite scheduler operates on a full scale such that you could use the AutoSchedule feature to queue, then ultimately share your posts at times when your accounts are experiencing the most traffic automatically.

Monitoring: After scheduling the posts, you could use the Hootsuite Content Calendar to view outgoing posts and rearrange the order.

Analytics: Hootsuite is a useful analytical tool that allows you to measure your social media results through 200 metrics to gauge your performance. You can also easily download the reports in the form of PDF or CSV.

Apps and integrations: It supports more than 35 social networking platforms including Facebook, Twitter, Pinterest, Instagram, and YouTube. Additionally, you may also link it with Dropbox and Google Drive. You can also plan upcoming campaigns, Manage your social inbox, Analyze your results and manage your social ads.
8) Contentstudio.io : Social Media Scheduler for Growing Social Media Teams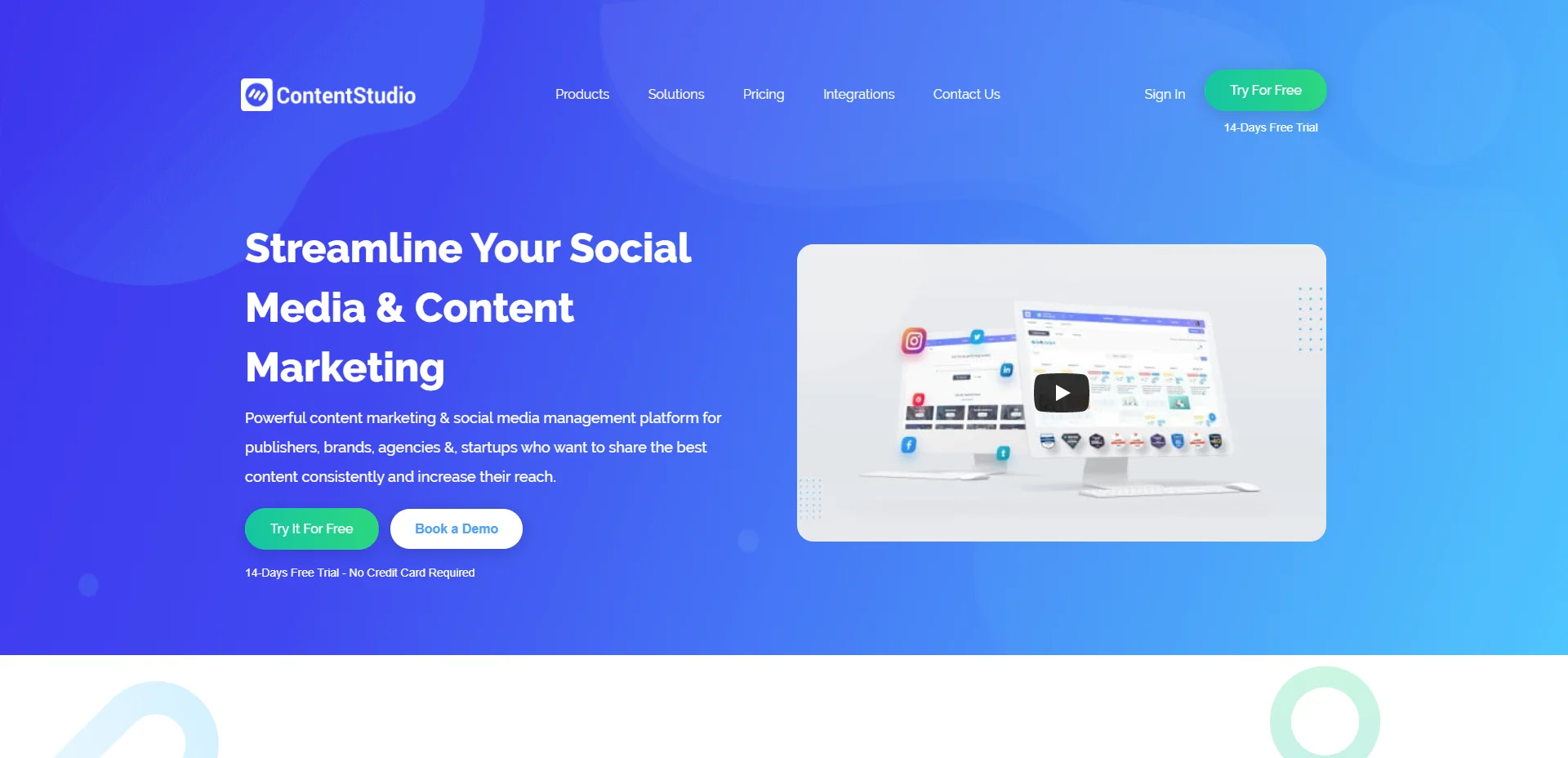 It is an all-in-one Social media scheduling/ managing tool that helps users to create and manage content, schedule, engage with people, manage ads, and provide you better outcomes through social media while making your work easier than ever.
It is a unified social media management platform for marketers, small enterprises, and large teams. This multi-channel tool enables you to manage, prepare, and schedule content across more than 30 social networking and blogging platforms.
You may concentrate on producing the type of material that appeals to your audience. It provides content discovery, social media analytics, social inbox, and multi-channel social media scheduling. It guarantees that all parties involved, including clients, social media managers, and content creators are included in real-time post previews.
More than 30 social networking platforms, video publishing platforms, blog publishing platforms, automation tools, picture enhancement tools, and URL shorteners are all integrated by ContentStudio.
🌟 Features:
Manage Multiple Social Accounts: The contentstudio.io social media scheduler effortlessly manages Facebook, Twitter, Instagram, LinkedIn, and Youtube. You can also track keywords and hashtags to improve performance and go with the trend to provide better engagement.

Manage social media inbox: You can easily manage your different platform inboxes simultaneously which saves your time and efforts while providing you the best results.

Team collaboration: Your whole team can be managed on this platform. That is one of the best ways to assign work, measure it, and take the work cleanly and efficiently.

Automation and RSS Feeds: With content automation and evergreen recycling, you can save time and reuse the greatest material. Also, the RSS feeds are helpful to post content on social networking platforms.

Content Approval and Curation: The features enable workflow for content approval for Post Previews. The content curation feature recommends fresh and popular material.

Bulk Publishing: The bulk Publish option enables you to upload 5000+ posts at once.

Media Library and Integrations: You can sort the articles in your queue by topic and time slot. It provides a Media Library to store all of your photos and movies and also integrates with VistaCreate and Canva.

Categories and Publishing Options: It helps in establishing content categories and offers a variety of publication possibilities like Publish, Draft, Add to Queue, Schedule, and Add to content Categories.

Mobile app: The mobile app provides you the feature of controlling most of the effortful work from your mobile and making it much easier and more efficient for you.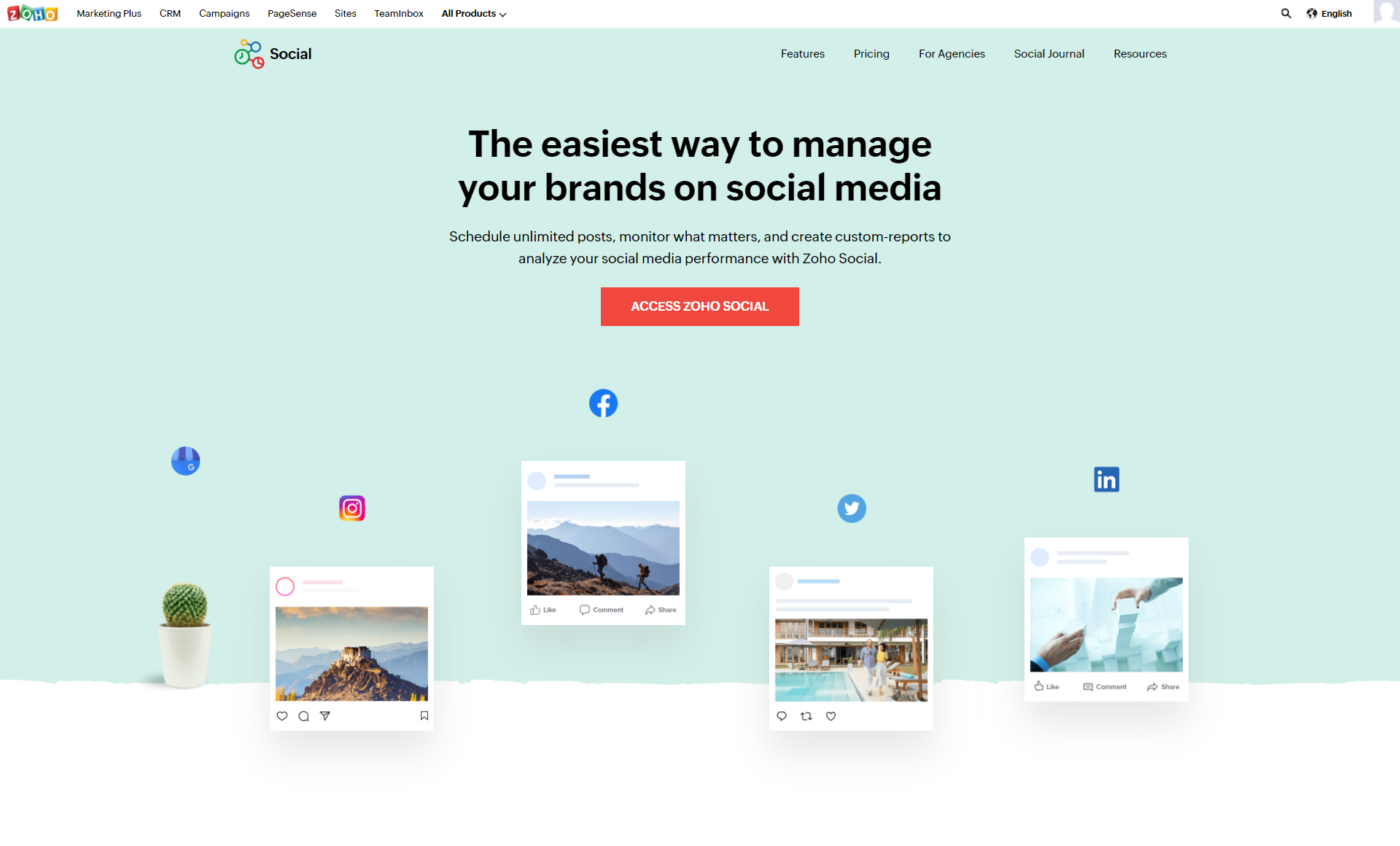 Zoho Social has features typical of today's social media scheduling tools, emphasizing teamwork and collaboration and many more, that can easily streamline your work and provide you better results in less effort.
Its social media management specialties allow you to monitor your target keywords across conversations, social engagement, plan content, campaign performance, and content research and collaborate with your team from a dashboard.
🌟 Features:
Shortened links: You can reduce the length of all your links while posting on your platforms.

Keyword tracking: It enables easy monitoring of your keyword using the software.

Multi-channel marketing: You can market your brand on different platforms simultaneously.

Collaboration and sharing: Users can share similar content on various social media platforms.

Bulk scheduling: You can schedule when to post multiple contents to save time.

Analytics and insights: It provides very accurate insights that are very helpful for taking decisions and making marketing plans for better engagement.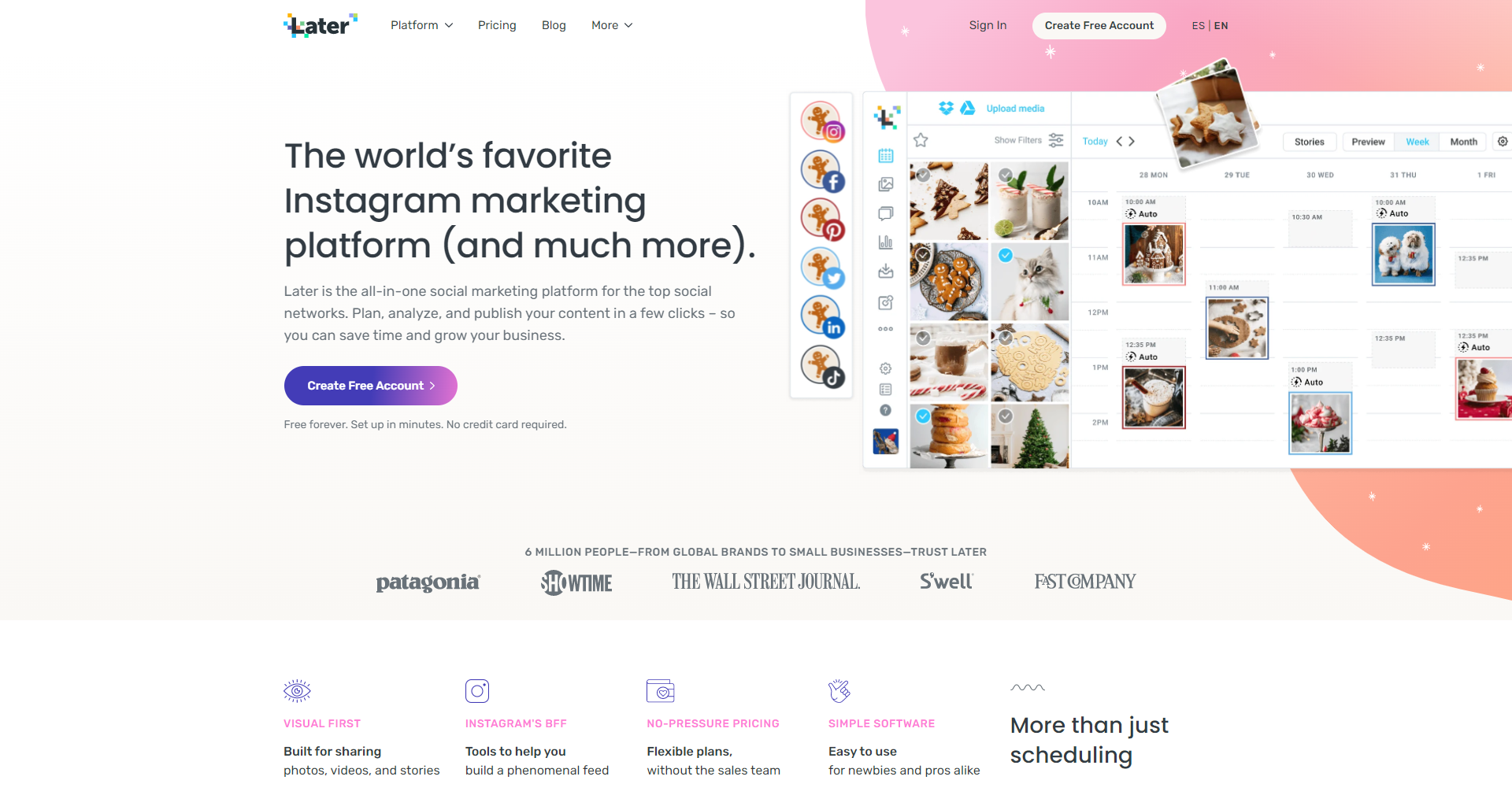 Later is a free social media scheduling tool. This social media planner is highly known for its Instagram scheduler features, which count among the best Instagram scheduling tools for 2022.
It has a visual planner that helps you create the look you're going for on Instagram and other platforms. You can use it to plan, schedule, and publish content across social media platforms, streamline your workflow, and build a social media marketing strategy that works.
🌟 Features:
Visual content calendar: This tool enables you to drag and drop images on the calendar during scheduling, which saves you hours that you could have spent doing the task manually.

Bulk Scheduling: Schedule, reschedule, and inline your post in a large amount through this platform and get full control over your social media presence.

Free link tools: Its link tools help you to connect your social media page to other blog posts, feeds, or web pages.

Platforms: Although its main focus is on Instagram, individuals can also connect it to other platforms, including Pinterest, Twitter profile, Facebook, and LinkedIn.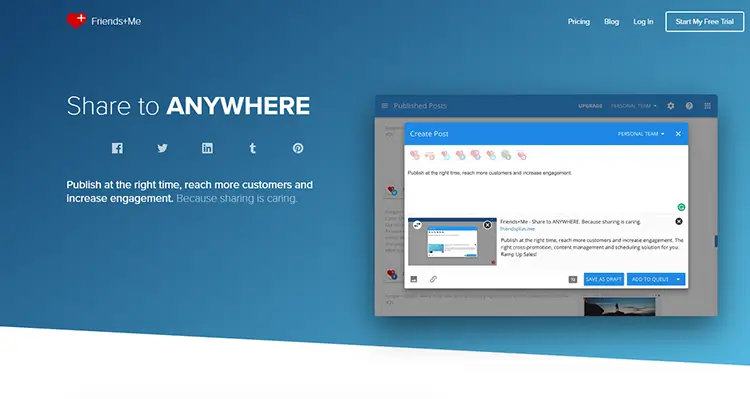 Friend + me is a free social media scheduling tool that offers very good customization of your social profile as a free tool. It has features to serve your business and provide an increase in growth and engagement to your social presence and maintain it professionally.
🌟 Features:
Mobile Applications: You can work from anywhere on your Android Apps and iOS.

Draft Support: You can perfect your posts and publish them when ready.

Shorten links: This will help you track the progress of your posts.

Team support: You can invite your friends to assist you to edit your content.

Bulk Schedule: It lets the user schedule multiple posts with just a single click.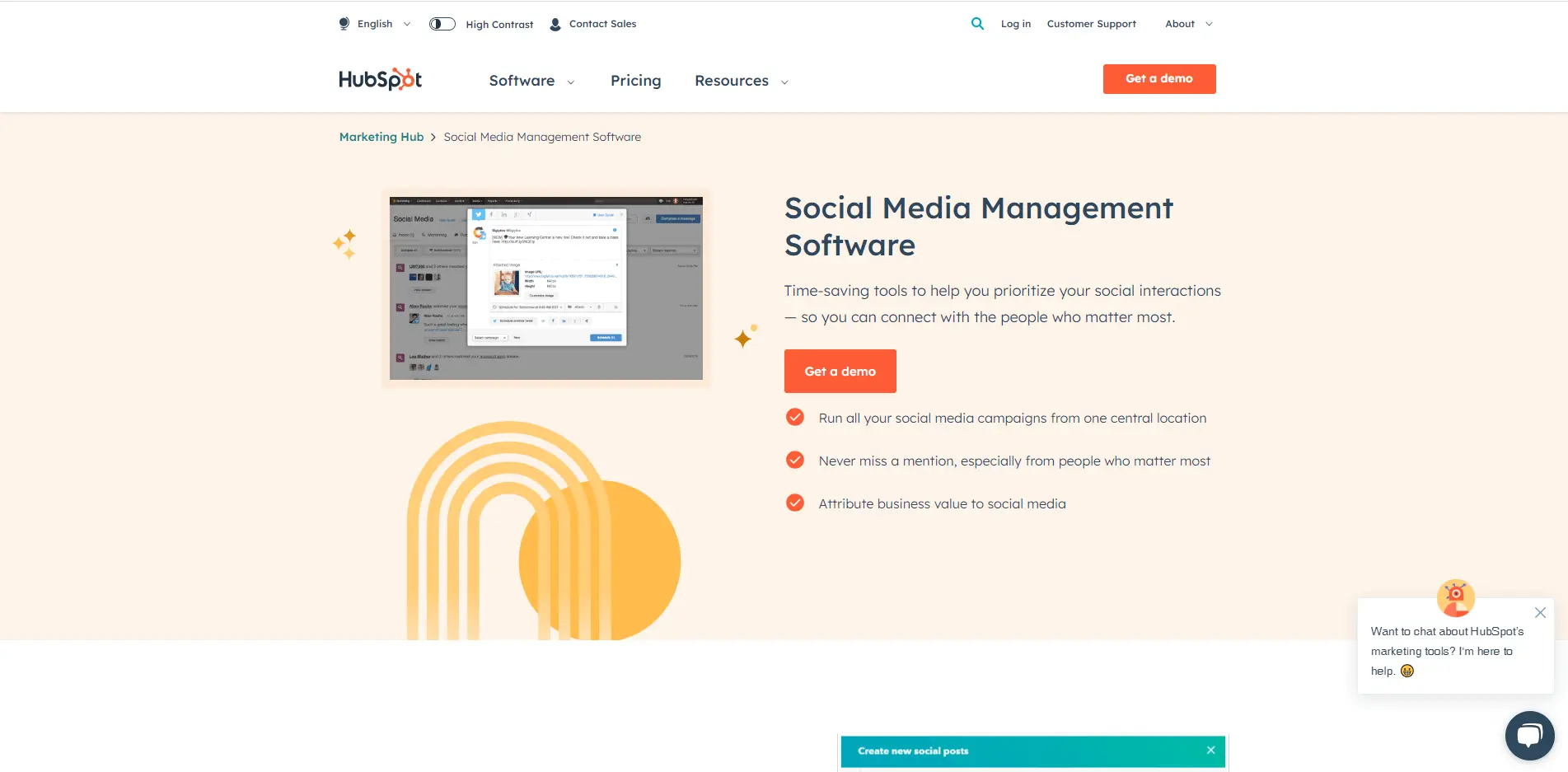 Hubspot's social media scheduling tool is not just a scheduling tool. The features given are to manage your business's marketing, sales, and customer service software.
You can get your whole staff onboard and manage all your workflows on a single dashboard. People can easily approve or disapprove of the post and manage all their work at a time.
🌟 Features:
Bulk Scheduling: You can get all your content strategies at your fingertip and schedule them easily in bulk.

Marketing software: It is a feature that helps you create marketing content on your own, convert prospects into your clients, and keep your team working, and organized.

Sales software: It helps you to track the leads, sales deals won, lost, and those in progress, and to see which salespersons are your best performers. The tracking is so powerful and provides the best output with measured results.

Service Hub: The platform helps you connect with customers, exceed their expectations, and turn them into promoters to grow your business and engage with them simultaneously.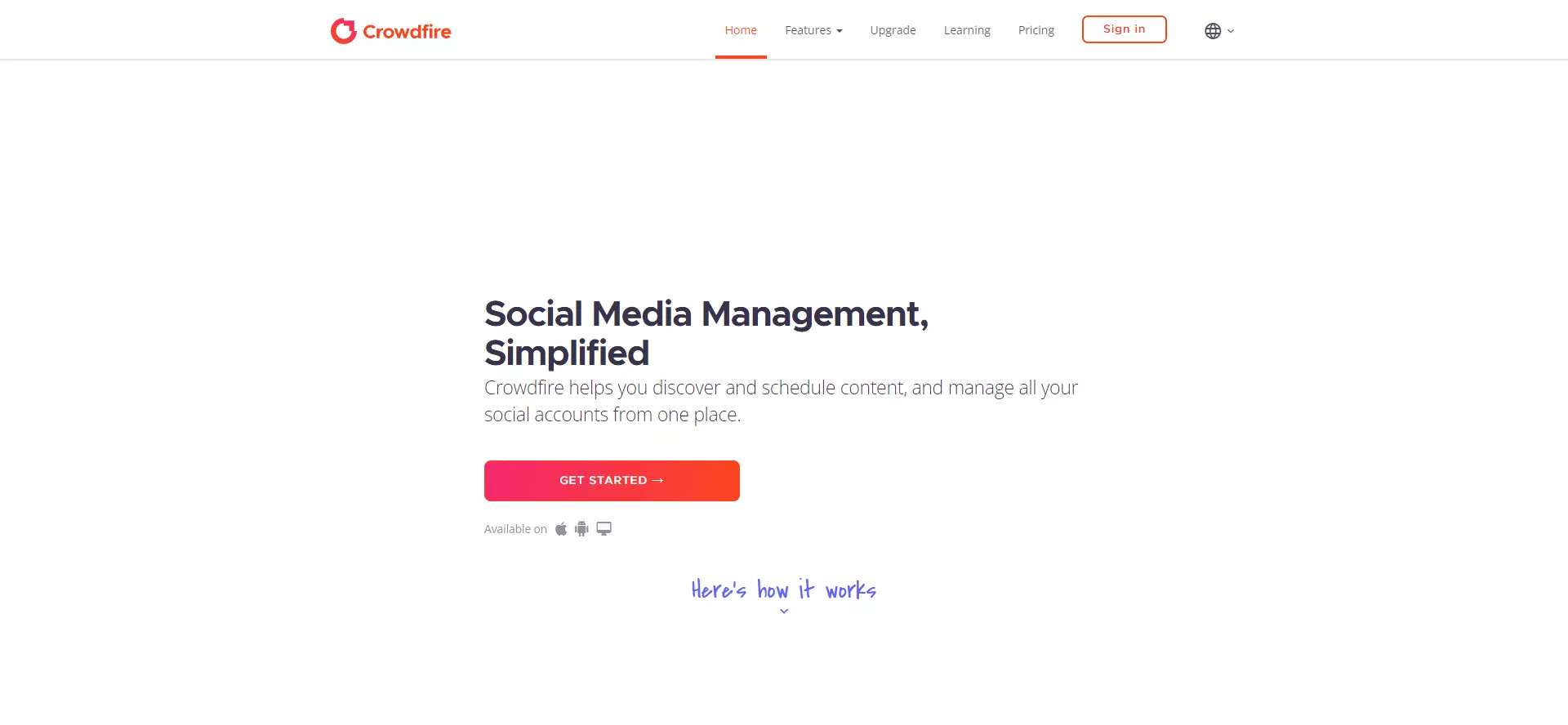 Crowdfire allows you to post your content over vast social media platforms and better control your content and social platforms. You can even get automated suggestions on your content strategies by which you could increase your content quality according to the trend and get the best out of it.
🌟 Features:
Content creation and scheduling: Crowdfire offers one of the most famous and easy content creation and scheduling tools for agency and personal use.

Ios & android app: It benefits you by providing handy operating features from your phone. You can even manage campaigns and many other things easily through the phone, which is very handy.

Analytics and stats: You can look at and measure your performance over social media platforms and also create strategies according to stats. Competitor research: you can do highly in-depth competitor research and look at all of their top strategies.

Automation: Provides one of the best automation facilities at a very high level to the users. that decrease their work and provide better outcomes as the best social media scheduling tool.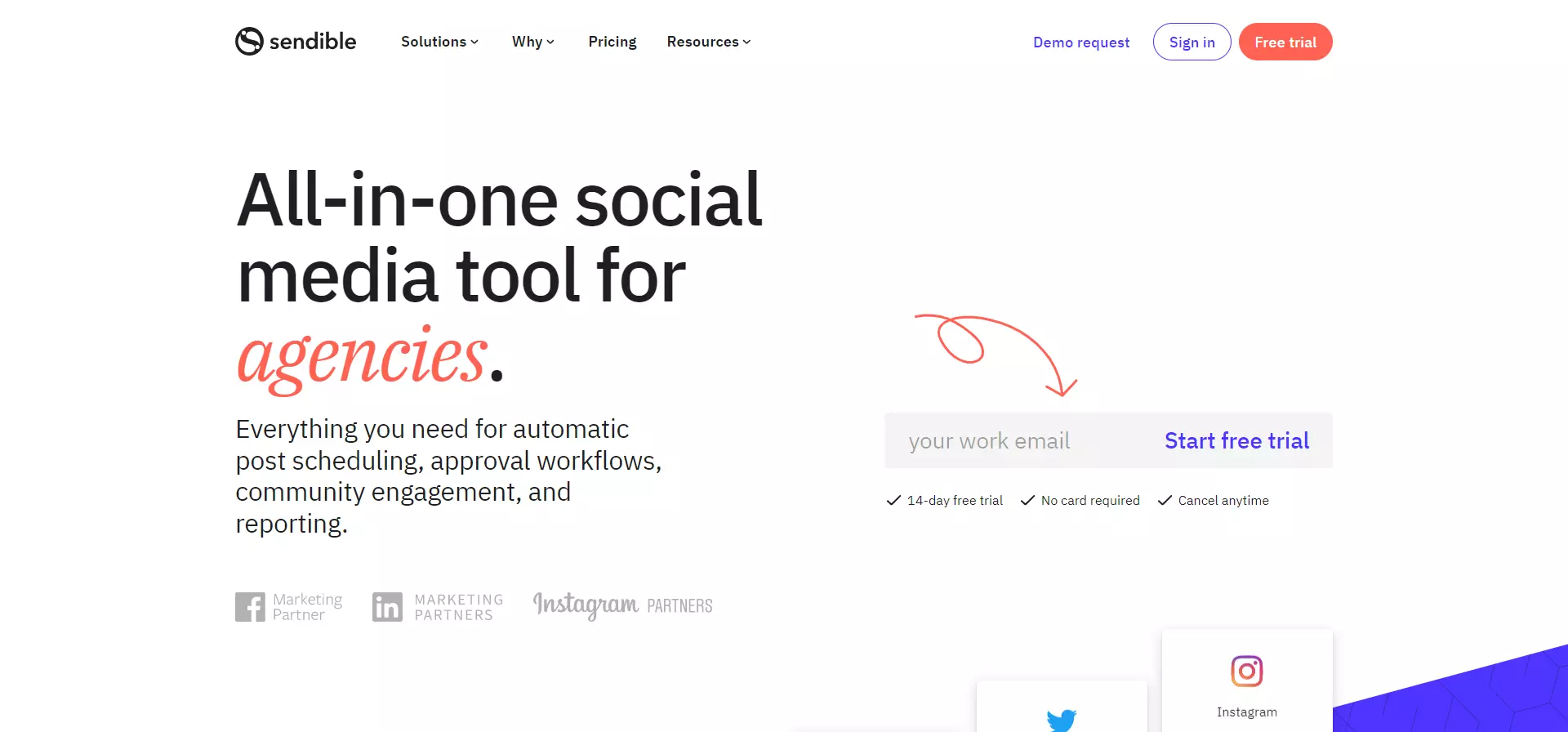 Sendible is another social media scheduling tool that offers scheduling features like bulk scheduling, and various social platforms more than 20 including Fb, Twitter, insta, and a lot more. And also other platforms such as Google my business, blogger, WordPress, google analytics, and others. Sendible is a social management tool that allows businesses and individuals to create, curate, and share content online for marketing.
🌟 Features:
Highly featured social media scheduling: You can schedule and post the content over multiple social media channels and also blogs, emails, and websites. Smart queues can also help you to schedule the posts at an automated time by which you can see immense growth in your social media engagement.

Graphics and content creation: This tool has canva integration in it by which you could create better graphics and posts that can show you amazing results in terms of engagement and growth of your social media. Also, you may use your Flickr or Google accounts to find royalty-free images for use in your marketing posts.

Analytics and stats: These platforms provide you with amazing data on how your post performed after publishing and better analytics of the engaged audience. You can even engage with multiple platforms' audiences at the same time. Sendible's Smart Queue option allows customers to connect RSS feeds to their social media platforms that auto-schedule future content.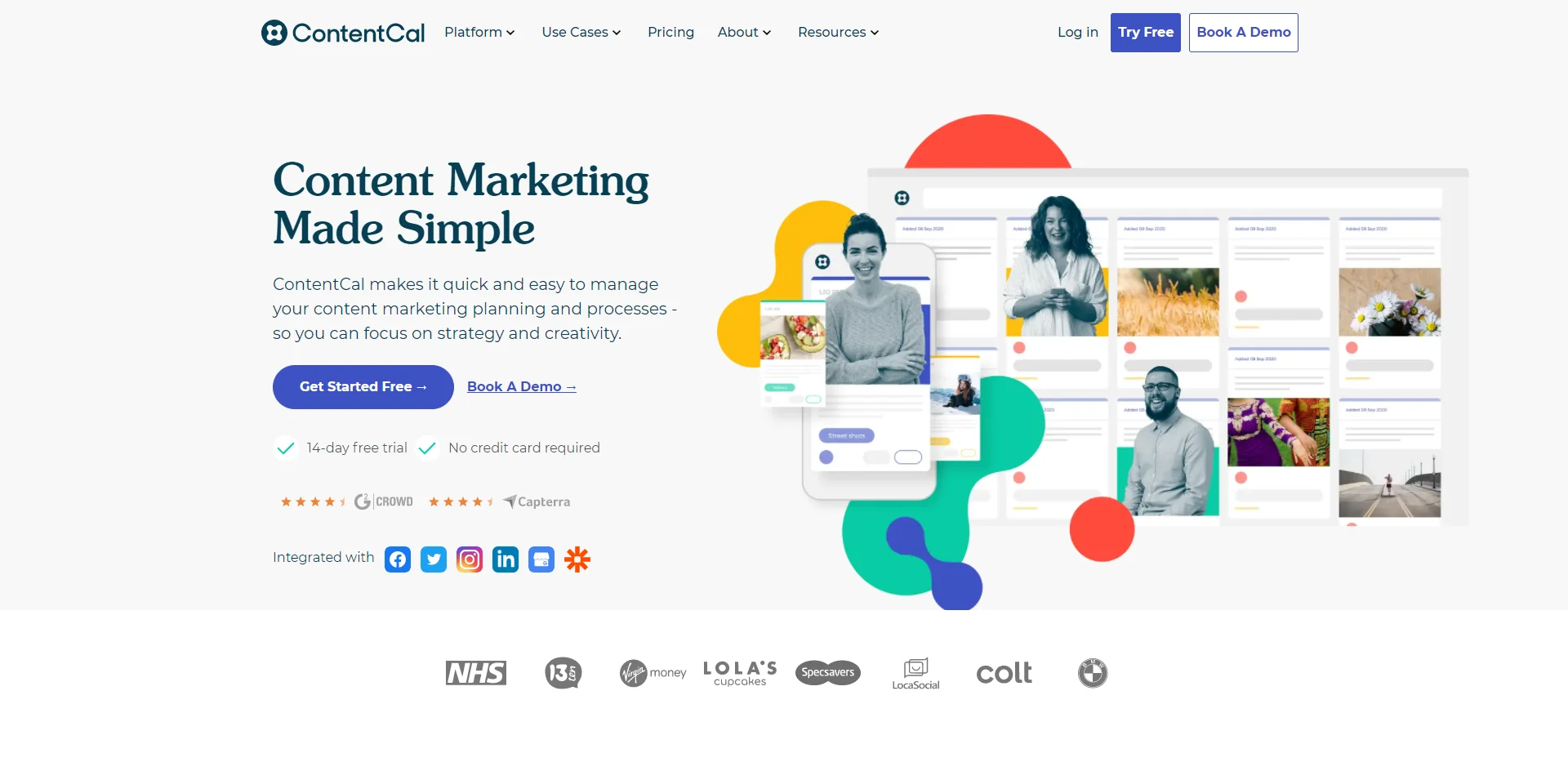 Content cal is an all-in-one management and social media scheduling tool that empowers your social presence to a better level through its technology.
You can easily schedule a large number of posts on many social platforms when you want. Using approval workflows, your entire team can work from a single screen and easily view, approve, reject, and remove content.
🌟 Features:
Vast platforms: You can choose over 15+ platforms and post content to them in bulk. Easy to use dashboard from which you can easily choose, schedule, reject and select what you want easily.

Pin Boarding and approval workflows: These features help you to brainstorm other ideas to improve the post quality and also take all the final action at your fingertip.

Analytics and stats: You can have a quick review of how your posts are performing and easily engage with people and have a look at an Advanced analysis of follower insights, competitors, and hashtags to improve your performance and social presence.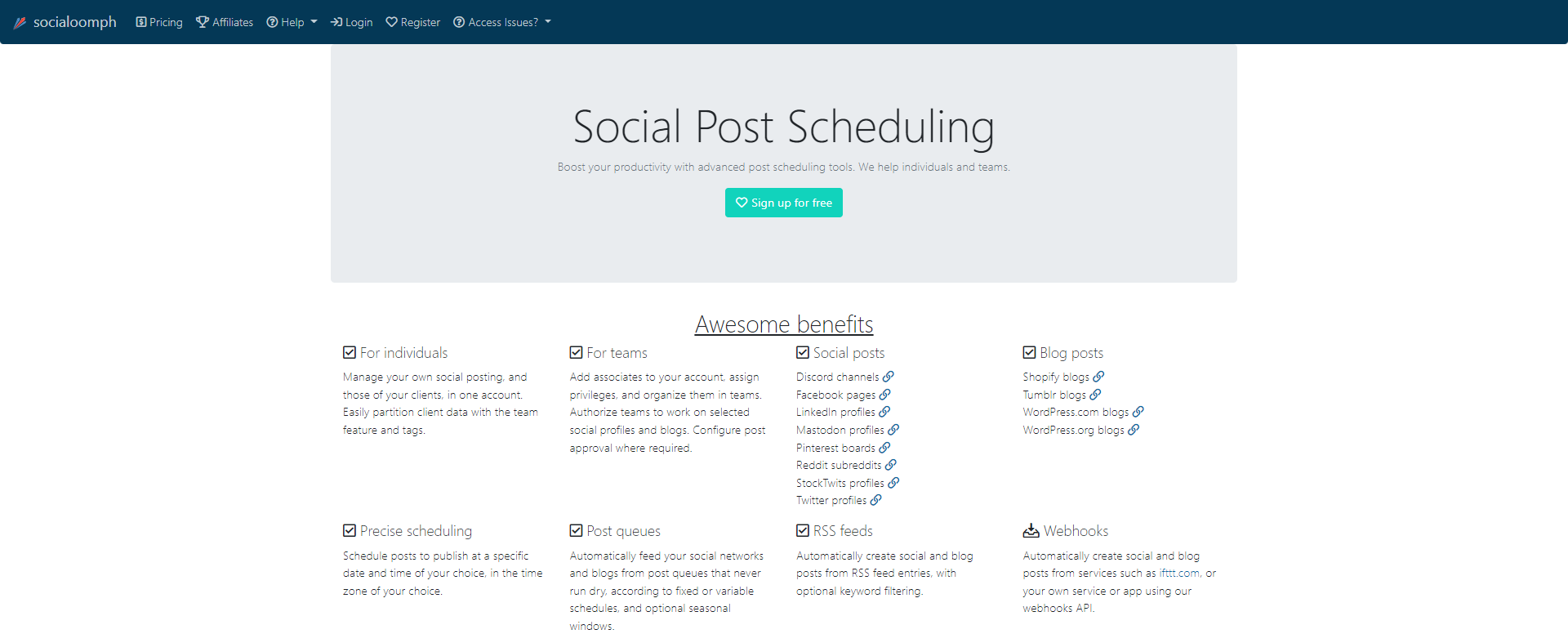 SocialOomph works to maintain and grow your social media presence. You can schedule, post, see reviews, engage, watch analytics, and many more things that you can think of. It is that social media planner that enhances your social presence.
🌟 Features:
URL shortener: You can easily shorten your link while posting.

Platforms: You can easily choose platforms and post your content over them in bulk. You can post blogs via this tool.

Scheduling update and status: You can plan when to update your posts and statuses.

Scheduling of tweets: It features an easy schedule and tells you when to tweet to save time.

Automation: You can easily automate follow-back mode, automatic scheduling, and many more automation options that can provide you ease and increase engagement.
17) SocialBee: : Social Media Scheduler for Content Creators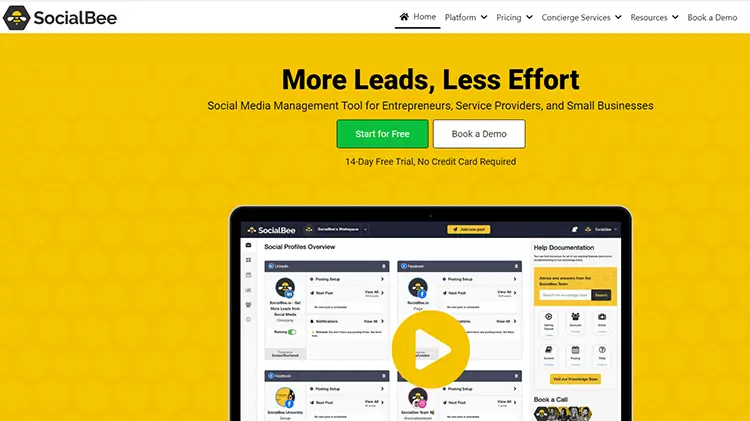 You can manage all of your social media accounts by using the SocialBee social media scheduler. Almost all social media platforms, including Facebook, Twitter, Instagram, LinkedIn, Pinterest, and Google My Business, can have postings scheduled using Social Bee. Large marketing teams that want to share and collaborate on social media material as well as analyze the outcomes of their campaigns will find Social Bee's extensive scheduling options as well as a variety of reporting, analytics, and collaboration tools to be of great value.
Overall, it's the best social media scheduling tool available, and both people and companies can benefit from using it.
🌟 Features:
Category-based scheduling system: Instead of posting posts one at a time, you can easily schedule cross-platform campaigns using the categories you've given each of your pieces.

Update and re-queue posts in bulk: It is ideal if you're managing extensive campaigns with plenty of content.

Keep track of content libraries: You can easily keep track of what you've posted on which platforms by using SocialBee to preserve all of your previous posts in content libraries.

Republish articles: Additionally, you can republish articles from your library to several platforms or to the same site on various dates by using the post recycling features.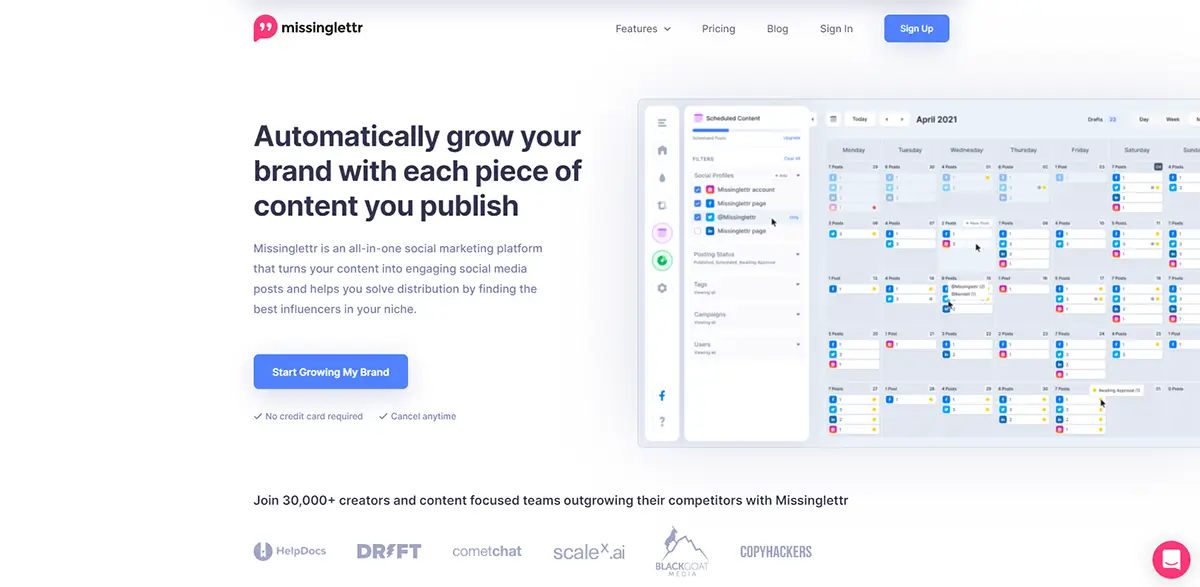 Missinglettr might be the tool for you if you'd rather stay out of the development and publication of social media content. A social media scheduling and automation platform called Missinglettr seeks to make it simpler for companies to produce and plan content without spending a lot of time on their social media initiatives.
🌟 Features:
RSS feeds: Because it automatically creates social media material based on blogs obtained through RSS feeds, it is the ideal tool for busy bloggers and company owners.

Social media Calendar: Using the social media calendar, you can quickly tailor and edit the campaigns that Missinglettr automatically generates. The calendar tool will then assist you in making a properly balanced schedule for your entire campaign. By doing this, you can maximize the value of your postings and prevent content duplication.

Social Media drip campaigns: With Missinglettr, you can make one-off posts, curated posts from your blog and the content of other influencers, and social media drip campaigns for offers.

Analytics: In addition to all of this, Missinglettr has a strong analytics tool that you can use to monitor important statistics for your social media efforts and adjust them as a result of the knowledge you obtain.
PromoRepublic is a social media scheduling tool with additional capabilities that help facilitate and accelerate the process of developing content and organizing campaigns. PromoRepublic is the ideal tool to assist marketing teams in saving time when it comes to social media management and scheduling and provides a solution for almost every organization, from small businesses to marketing agencies and enterprise-level companies.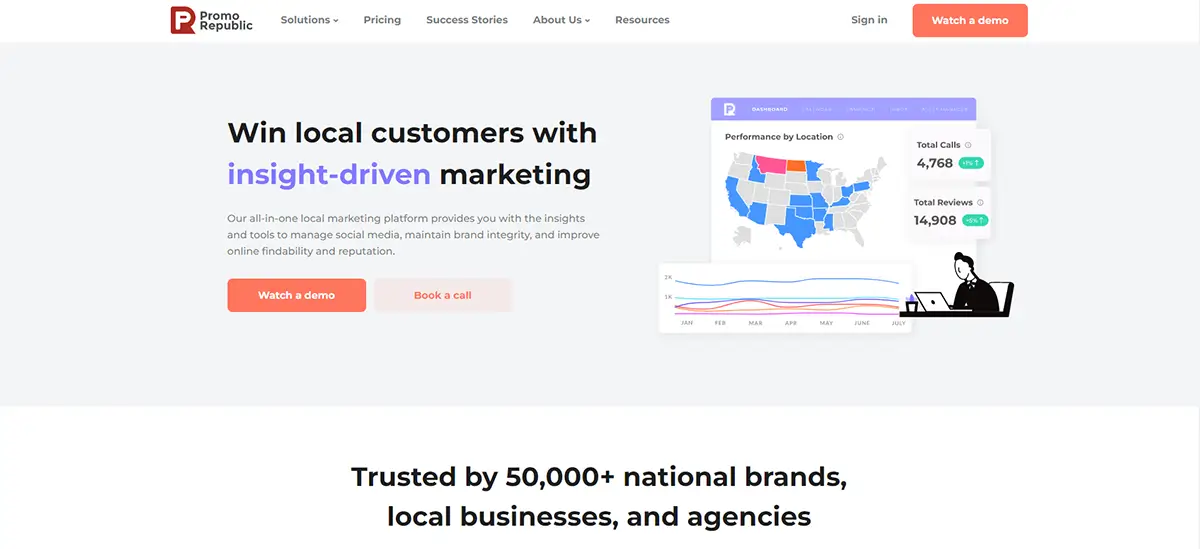 🌟 Features:
Social calendar: Use this helpful feature to schedule posts in advance for multiple networks.

Content Library: PromoRepublic also provides a library of carefully selected content that you may utilize to improve your social media performance.

Curation: You can utilize the curation function to uncover articles, photographs, and other resources that are industry-relevant and can serve as an inspiration for your social media postings. To generate posts that are both professional and eye-catching, you can choose from a variety of templates.

PromoRepublic's dashboard: It allows you to design and update graphics right from there, making it simpler to apply the final touches to your scheduled posts.

Reports: PromoRepublic has a reporting function that enables you to track and examine engagement numbers for your social media posts.

Social Inbox: The majority of programs also have access to a social inbox feature.
Customer support teams may maximize their use of social media by using NapoleonCat, a social media scheduling tool. For customer service teams wishing to manage a highly organized social media operation, it's a wonderful tool overall.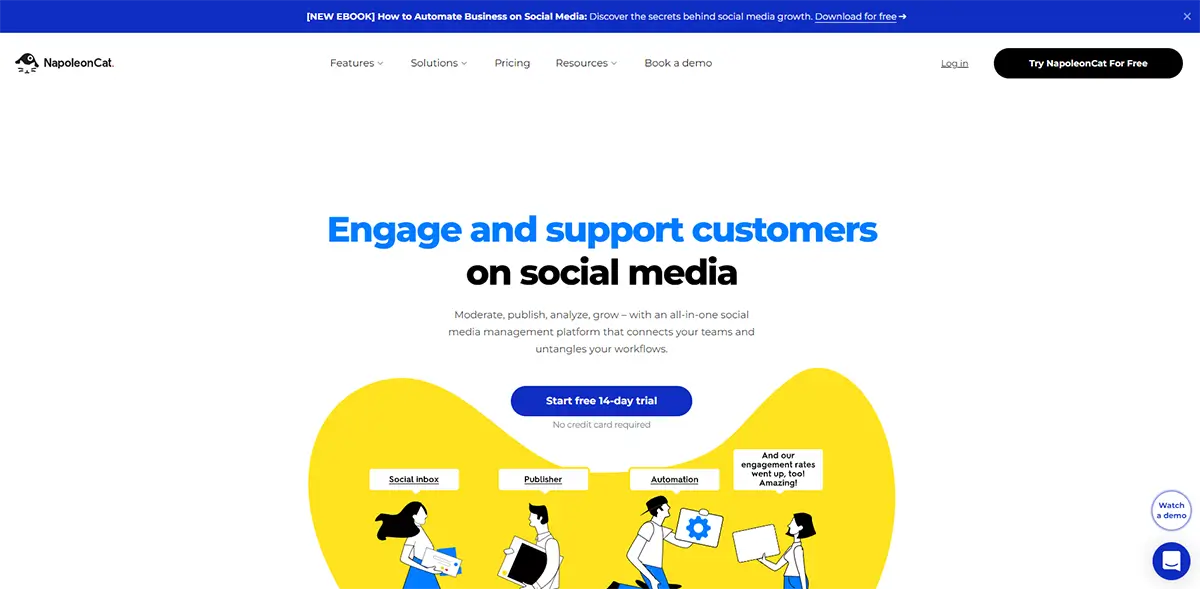 🌟 Features:
Content Calendar: An easy-to-use content calendar is one of the scheduling tools that enable you to publish posts to Facebook, Instagram, Twitter, LinkedIn, and Google My Business from a single dashboard.

Social Inbox: NapoleonCat's social inbox, however, is the unique feature that makes it ideal for customer care teams. You can manage all of your social media activities with the social inbox, from leaving comments to providing customer service through direct and private messaging.

Automation: With the aid of automated responses, NapoleonCat can assist teams in maintaining engagement with their followers while reducing the amount of time spent replying to recurrent messages.
Napoleon Cat also provides tools that can be used to add CTA buttons, discount codes, and more to your Google My Business offers as well as automatic comments on your articles.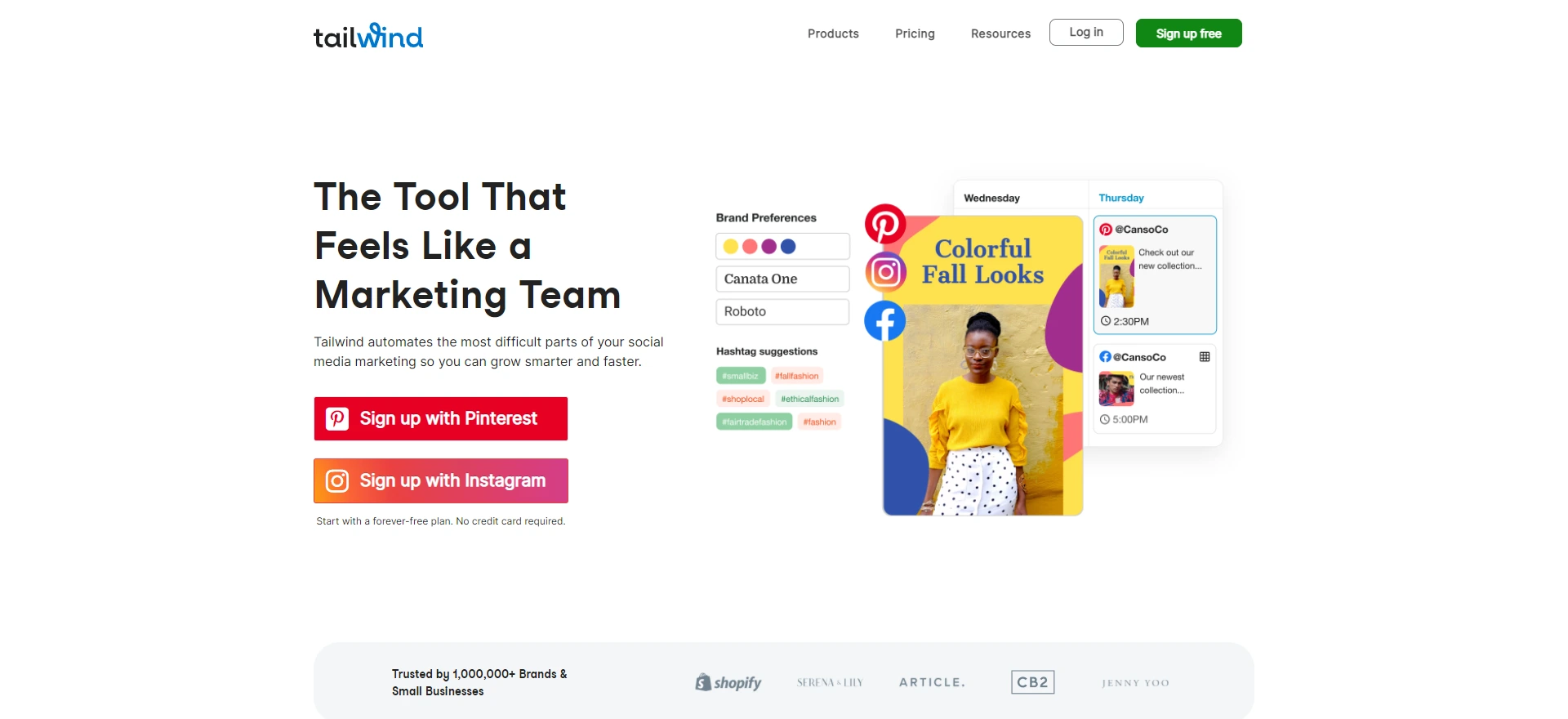 One of the top Instagram and Pinterest scheduler apps is Tailwind. You can use it to plan postings, keep an eye on dialogues, and gauge results. Even tips from Tailwind can help you perform better on Pinterest and Instagram.
Your social media posts can be readily scheduled, and you can even reconsider and repost them with better social media material. It even has an image cropping option that lets you upload photographs of any size to various social media sites. It is currently the greatest social media planner available for influencer marketers.
🌟 Features:
Wise Scheduler: It includes a smart calendar to let you choose the moment your target audience is most attentive.

Review tools: This platform consists of tools for planning posts, finding material, keeping an eye on comments, seeing patterns, and measuring outcomes.

Hashtag Finder: It also possesses a hashtag finder that suggests appropriate hashtags for your postings. Also, dropping pre-saved lists of hashtags into posts is simple.

Interval Scheduling: It has an interval scheduling tool that is useful for maintaining a minimum time gap between pins and preventing the same pin from being broadcast to many boards at once.

Loop Feature: This consists of an intelligent loop feature that lets you post older material again to maintain traffic.

Tailwind Tribe: The Tailwind Tribes function enables you to join tribes linked to your website and helps you uncover new material for your Pinterest account.

Pin Inspector Function: It includes the Pin Inspector function, which helps you schedule pins more quickly by reflecting your best-performing content.

E-commerce businesses are blooming in 2022, and it's just a new way of doing business. But, managing social media all the time, sitting in front of the screen is a hard task. And, that's when you need a social media scheduler. Here are some that are best for your e-commerce business.
You likely have a Twitter account if you own an online store or a business. You may manage many timelines, keep an eye on rival mentions and timelines, and follow trending tweets using TweetDeck. Additionally, it enables you to plan tweets and create brand mention alerts.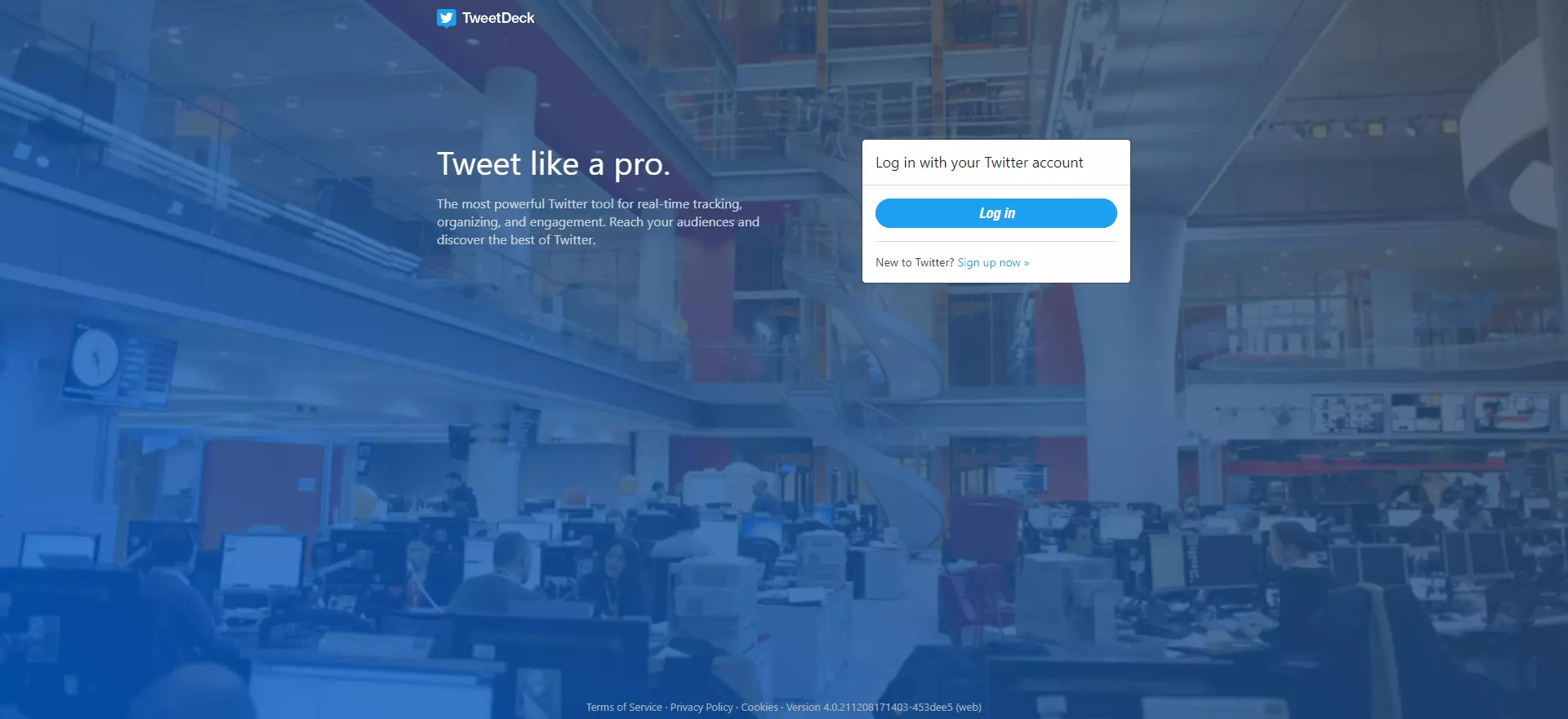 MeetEdgar is a fantastic option if you desire automation. You may use it to automate several key processes, including the scheduling process and content repurposing. Its ability to track A/B test variations may be one of its best features because it enables you to determine which variants perform better with your target audience on websites like Instagram, Facebook, Twitter, and Google My Business.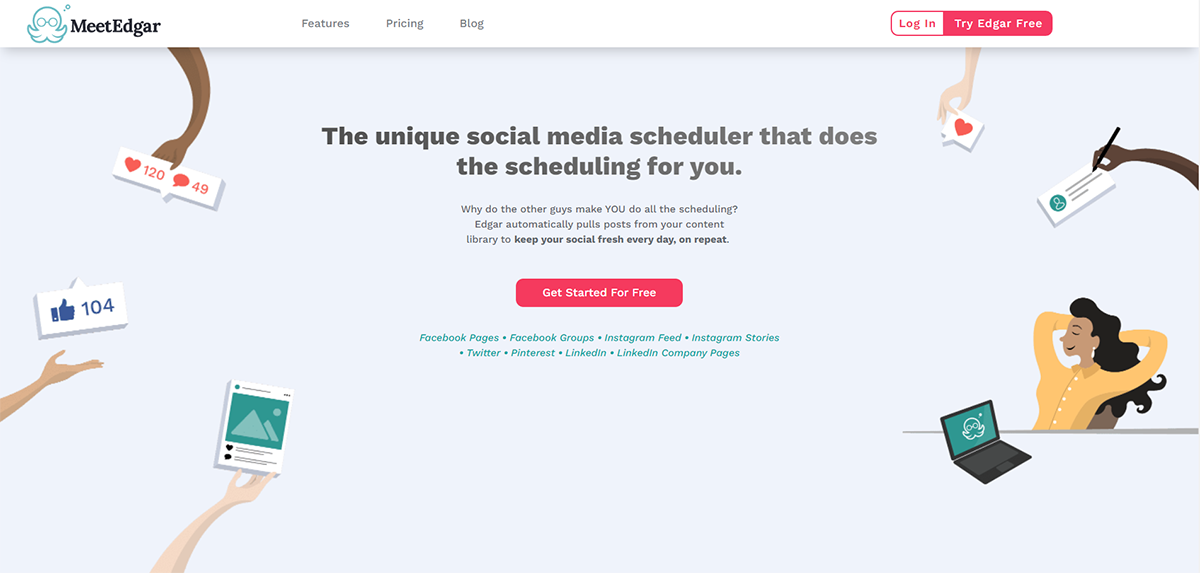 With its array of social media management tools, which include a marketing calendar and a marketing suite, CoSchedule enables you to maximize your eCommerce marketing. The former's drag-and-drop interface gives it a tonne of versatility. In its pro version, you may access cutting-edge social publishing tools, assign repetitive jobs automatically, and support real-time team collaboration. Calendar, content, work, and asset are the four organizer solutions offered by its marketing suite. They are all made to assist you with optimizing your eCommerce marketing efforts.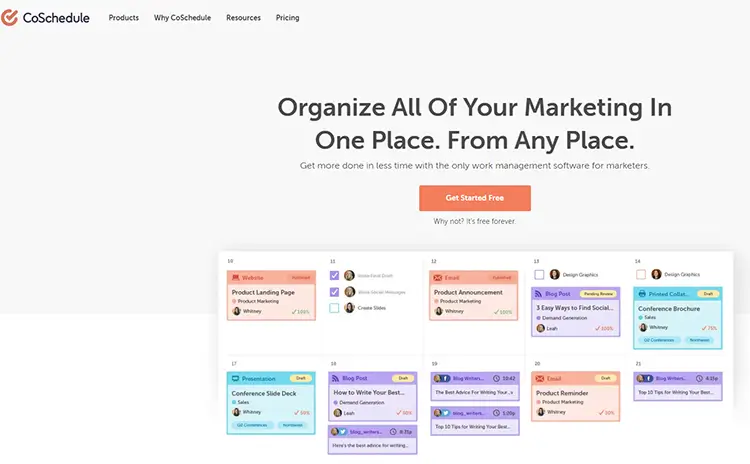 Any current marketing model must include regular social media content posting. However, doing so requires managing several platforms, inboxes, posts, newsfeeds, comment sections, and other things. That might be intimidating, even for those of us who are most tech-smart! Use a social media scheduling tool wisely to take control of your online presence.
Depending on the kind of business you run, you should concentrate your efforts on particular social media channels. For instance:
The highly visual mobile platform Instagram is perfect for companies that want to promote their culture and brand.

Twitter, on the other hand, is all about text and allows users to post messages of up to 280 characters, making it perfect for companies that frequently publish news or updates.

Finding the best platform for your business is crucial because there are so many of them and they all have different advantages. It seems reasonable that different businesses would want different features in a social media scheduling tool since they benefit from various platforms in different ways. You should spend some time exploring what features you would find useful before selecting a social media scheduling tool.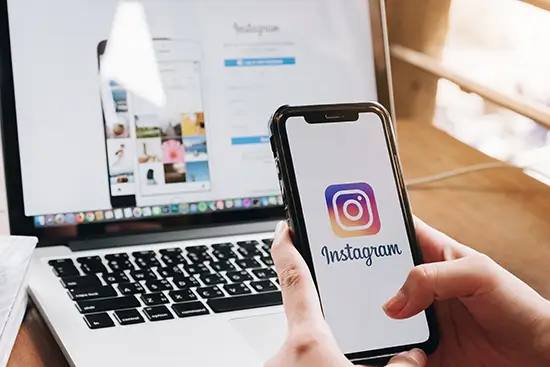 Here is a detailed overview of what you should have in a social media scheduling tool.
One of the best ways to attract new followers, boost engagement with current consumers, and position your brand as a thought leader in its niche is to share clever, pertinent material throughout your social media platforms. The following publishing features should be taken into account when comparing social media schedulers.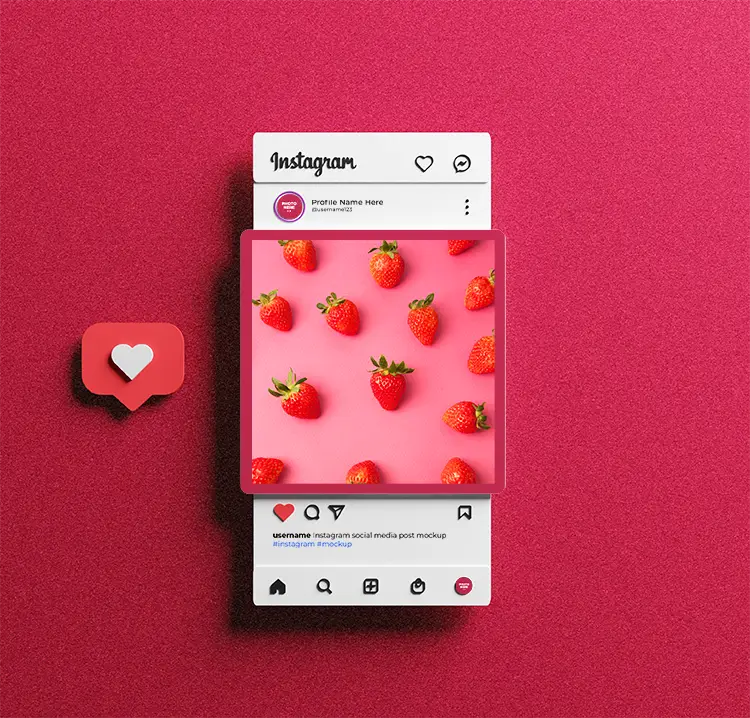 1) Message Scheduling Tool:
You can find yourself rushing to come up with material to share at the last minute if you don't take the time to organize your social media content calendar in advance. The ability to sit down and plan out weeks or even months' worth of material at once using a social media platform is essential. You should look for a solution that enables you to see your whole content calendar at once. This enables you to identify any gaps in your posting plan, which you can subsequently remedy to guarantee a continuous flow of original social material.
2) Queuing Tools:
You can fill a hopper with content using a social media queueing tool, and it will share posts anytime there is a content gap. Therefore, anytime you visit a website and come across an intriguing article, you can add it to your social queue so that it will be automatically published at a later date.
3) Post-time Optimization Tools:
Posting to social media is essential when your target audience is actually online. Since no two social media audiences are alike, no two posting times are ideal. The feature that automatically shares your material at the time that is most appropriate for your particular audience should be included in the social media management tool you choose.
4) Post-Geo-Targeting Tools:
You can disseminate each of your social media posts to specific places using geo-targeting tools, which will help you prevent a PR nightmare.
5) URL Tracking tools:
You must monitor the URLs that you share if you want to learn more about how visitors actually acted after arriving at your website. Select a social media scheduling tool that automatically adds UTM tags to every link you share so that you can track them with your website analytics software.
6) Message Approval System:
Certain team members can create social media messages with the help of a message approval system, but such messages must still receive permission from someone with greater posting authority.
7) Social Media Engagement Tools:
Engaging with your audience on social media is one of the most crucial things you can do to serve your customers, attract new ones, and develop all of your relationships. To guarantee that no crucial social media messages go unanswered, make sure your preferred social media application offers comprehensive social media engagement tools.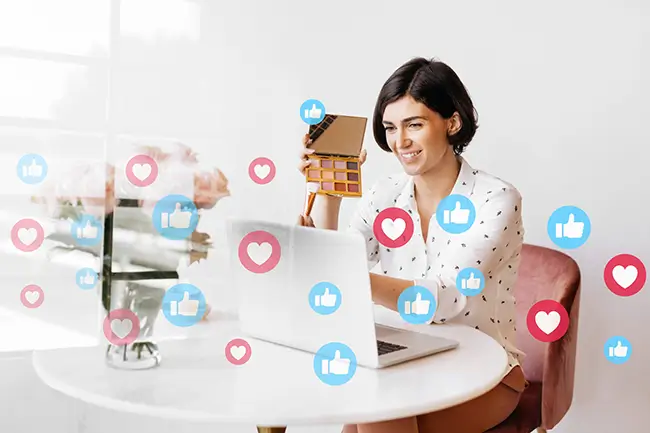 8) Social Media Inbox:
Having a single, robust social inbox is preferable if you want to be sure that you and your staff are promptly reacting to all communications.
9) Inbox Message Completion:
You should delete a significant message from your inbox when you've finished responding to it. This streamlines communication and prevents you from answering the same message twice, or worse, not answering it at all. You'll also be aware of the moment when you've finished reading all of your messages, at which point you can focus your attention on something else social.
10) Keyword Monitoring:
For skilled marketers, social media listening is a crucial component. Whether your business is referenced explicitly, social media monitoring enables you to track down any online discussions about it. When you notice that you're being referenced, you may travel to those discussions and engage with the individuals who are already talking about your business, whether favorably or unfavorably.
Social media reports not only help you improve your overall performance but are also useful for demonstrating the importance of social media. To inform continuing initiatives, you might use a social media analytics tool to examine previously successful social posts.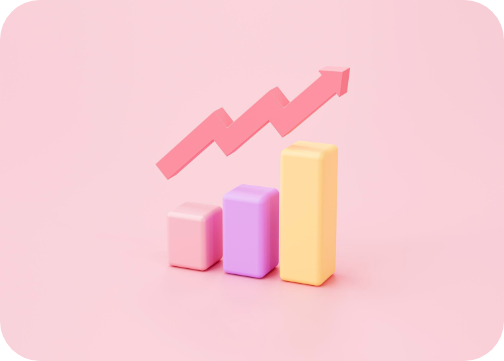 1) Individual Network Reports:
You can determine when to invest in social media and when to stop using it by using a report that provides data on how you perform across your whole social ecosystem.
2) Engagement Reports:
Select a tool that not only reveals how frequently you reply to important inbound social media messages but also how swiftly you do so.
3) Team Reports:
Select a social media solution with team reporting capabilities so you can compare how each member of your team is performing and identify which areas need improvement. You can also decide when to grow your team using information from a team report.
4) Sent Message Reports:
Examine the different message copy, post type, and posting timings of effective messages, and utilize that information to guide your future strategy.
5) Trend Reports:
You may determine what kinds of content to write about and which people to develop closer ties with using the various trends and trend reports.
6) Team Collaboration Tools:
Larger social media teams require a method for collaborating easily without stepping on one other's toes or exerting twice as much effort. If you anticipate teamwork in the future, check that the tool you select has team collaboration features.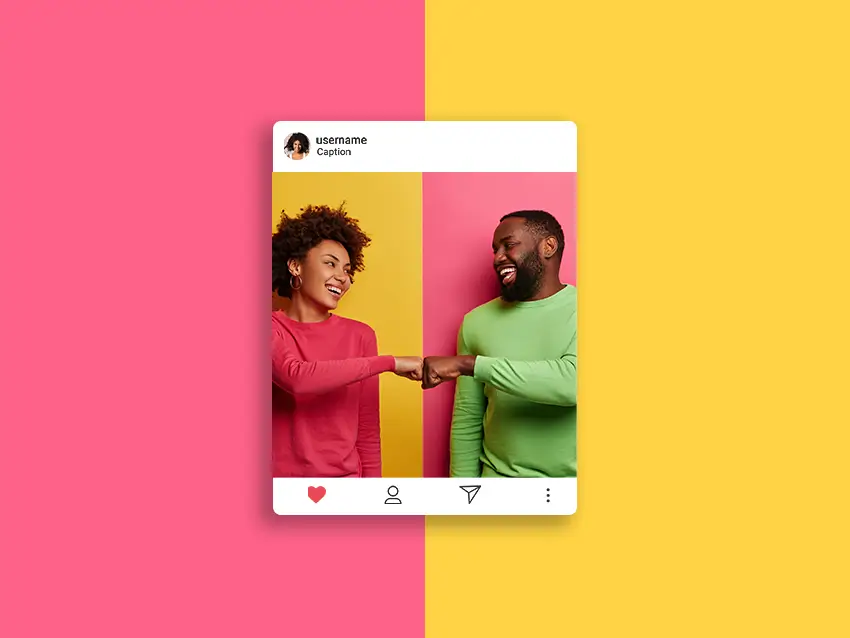 7) Assign Tasks:
The best solution to meet those objectives is a platform that enables you to designate each social media message to a specific individual or group. You can even track and keep track of how frequently and successfully tasks are being completed with the majority of tasking software.
8) Account Permission Tools:
Use a program that enables you to provide certain permissions to particular users so that each person concentrates on their main responsibilities and nobody gets access to capabilities they shouldn't.
9) Mobile Features:
Although social media never sleeps, you cannot spend the entire day in front of your computer. Because of this, it's crucial to pick a social media management platform that has strong mobile functionality so you can carry your social presence with you everywhere you go.
A social network mobile app that has nearly all of the same functionality as the desktop platform is what you should seek out.

In order to respond successfully while on the go and ensure that you never miss a crucial chance, you need at the very least require a mobile application.

Push notifications that alert you anytime your company is mentioned on social media are an immensely nice feature to have for your mobile social media app. So you won't have to spend the entire day staring at the app, you can swiftly answer these messages.
10) CRM Features:
Customer relationship management, or CRM, refers to a collection of technologies that can be used to keep track of previous contacts with customers and leads. Utilizing social CRM systems enables you to tailor messages for a more meaningful interaction by utilizing personal data on social followers.
What to consider while scheduling social media posts?
There are a lot of business owners that claim they don't have the time to dedicate to social media, therefore they don't use it. We urge all companies to use social media in some marketing capacity. We have established that social media is highly important because it enables you to engage with your audience and join the dialogue already taking place about your business. But, where to start is the issue for many. Now, you will not lack behind in social presence because of insufficient time, as you could schedule it and complete it if you could set aside a few hours each week.
However, not every business should use every social networking channel. If you're not sure where to start, here is how you should!
There are so many various approaches to social media post scheduling. Facebook or now Meta already has a schedule function, offered under Meta business Suite. There isn't a scheduling function built into Twitter and Instagram, however, there are some free third-party services that do.
What to do "Before" scheduling?
Analyze your stats before scheduling posts for your social media accounts.

Decide what would be greatest to post and when would be best to post it.

You may check Facebook's Insights page to see what kinds of posts do well there and what the greatest times are to post.

You may see some basic metrics for Twitter at analytics.twitter.com to learn what works and when you get the greatest engagement.

Check the ideal days, times, and content to Schedule Posts on Instagram for posting.
It is completely unacceptable in this digital age to interact with your followers infrequently since they will rapidly grow bored and stop following you. What then should we do? The ideal situation would be to hire a dedicated social media manager. But what if your financial situation simply does not permit this? As it's a common problem that short businesses and startups face. So, the only other choice is to automate social media on your accounts by utilizing a social media marketing solution. It's undeniably an attractive alternative and offers many benefits, but beware, there are also a lot of drawbacks.
Let's examine the benefits and drawbacks of scheduling social media.
👍 Benefits:
Here are the undeniable advantages of social media schedulers that makes the job easy.
Manage Multiple Platforms: It is simpler to maintain all accounts successfully when numerous platforms, such as Twitter, Facebook, and LinkedIn, can be managed in one location. This contributes to the diversity of your material across the many platforms.

Extended Reach: You can pre-plan tweets and posts for times outside of work hours, which is very useful for companies whose target market extends beyond the region.

Consistent Presence: By pre-scheduling your postings, you can commit to consistent and regular timeslots for going live. This gives the appearance of being active on social media regularly.

Management of Time: Scheduling your posts in advance allows you to work on other crucial daily chores while your social media updates are being published on time.
👎 Drawbacks:
Here are some of the disadvantages of social media schedulers.
Completely Automated: You may think that this is one of the advantages of social media scheduler, but how can it be a disadvantage. Let us explain it to you! There is absolutely no trouble identifying social media accounts that use scheduled postings or even automated retweets and shares. When the same post appears in your timelines over several hours or days, you can tell that a post is regularly rotated because it is automated. There seems to be a robot putting out updates on a predetermined timetable rather than a "genuine" person on the other side of that account. It ultimately takes away social media's "social element." But, you can eradicate this disadvantage easily if you use the right social media scheduling tools.

Slow response Time: If you automate your social media posts, you're likely doing it so you can be absent from the platforms for a long time. That is a really risky strategy in the fast-paced social media landscape, especially when it comes to the customer service and support aspects of social media.

When asking inquiries or making concerns on social media, followers want brands to respond nearly immediately. Those that don't keep an eye on their accounts could very well lose the chance to win over a client, satisfy them, or diffuse a possible social media catastrophe.

Disconnection with the outside world: It takes no time to get trolled for a business or celebrity because of the petty issues in recent age. And, automation of posts automatically increases this risk twofold. Imagine a huge terrible incident occurs, and despite the attention that it has garnered from your followers, your posts continue to go out as planned. Some people might think you're unconcerned with the situation, which could lead to a loss of supporters and perhaps even a significant attack on you.
Here are some tips that you can make effective use of social media schedulers eradicating all the cons that we listed above.
Finding a healthy balance between automation and manual participation is the key.

As long as you actively monitor the conversations, reply and react when necessary, and don't let opportunities to be proactive about interacting socially pass you by, employing social media automation for parts of your social media strategy is completely fine.

Without physically being present on the networks, you may monitor conversations involving your brand and industry with the help of the social inboxes of many social media schedulers.

Make a calendar in advance and make sure that you properly time your postings to reach people in different time zones at the right times.

Be mindful of the postings' "automatic" vibe if you plan to schedule them. If you're going to share the same post more than once, try slightly changing the phrasing to make it appear different.

Be flexible and stay up to date on news and issues that are popular in your sector.

Utilize Google Alert to set up alerts for certain terms and keywords, and use content aggregation tools to find articles that are pertinent to you. With this configuration, you may still "schedule" the majority of your posts while still updating your followers on recent content.
Right Investment To Market Effectively:
Now that you have to know the advantages and drawbacks of social media schedulers, it's time to invest in the right one! Make sure you consider everything that you need or you may need in the future before making a purchase of subscriptions. We hurt to break it to you, but it's actually not very easy to switch social media schedulers frequently.
But, accept the fact that your business needs a social media management tool to stand out on social media today. Simple as that. Specifically, one that goes beyond scheduling posts and analyzing vanity metrics. Invest in a social media tool that allows you to grow your visibility through omnipresent channels.
That way, you'll save time by posting on more than one platform at once. unveil metrics that show how your online presence impacts your revenue goals.
Final Thoughts:
The place where everyone is most active is… social media! Whether you are active in your real life or not, you have to be active on social media in this digital world and the good social media scheduler does exactly this! More than half of the world's population uses various platforms to remain up to date on trends and stay in touch with people all around the world.
You get to see something fresh with each scroll. With stuff from all over the world, this keeps us interested for long periods. However, it's possible that your social media posting schedule doesn't coincide with the hours when your most popular audience is online. A social media planner is then useful in this situation. You may align and schedule social media posts with a social media scheduler to be published on several platforms at various times to maximize reach.