Whether you are a social influencer or a businessman, presence on social media is an essential requirement. Your customers and fans always want to see you online. Social media posting is the best approach to keep you activated in the digital world. Most online businesses promote their products & services through this tool. Social media Publishers efficiently manage all the things related to your business management. Social media scheduling tools are used for social media publishing, posting, scheduling and managing all the stuff.
However, many social media publisher softwares are available that are specified for many tasks and are being used by social influencers, business people, freelancers, and many more. In short, you can find the usage of Social Media Scheduler tools in every domain of life. These tools can give you the complete control you need to make sure. These are having those updates that will fully adhere to your brand guidelines & generate a clear picture for your followers & fans.
With the help of these tools, people can save time and effort. Also, these tools help manage customer relationships, increase social accountability, and analyze social performance. However, in the age of digital advancement, posting, publishing, and management are incomplete without the assistance of social media publishers or scheduler soft wares.
Top-Notch Social Media Posting & Scheduling Tools
You have used many tools to manage your schedule if you are present on social media. Although, here we are going to discuss the best Social Media Scheduler tools of 2022. After reading this guide, you'll be able to choose the perfect tool for social media publishing.
Awesome social is a simple and easy to use social media management & publishing tool. It allows your marketing team to organize and manage your social media.

Its powerful features allows you to save your time in planning and cordinating with your marketing team when planning a social media campaign.
Awesome social is a social media scheduling tool, where you get all the important features like: managing multiple platforms, workflows, management, Post stats, scheduling, approval & rejection, team management, engagement and many more to get full control over your social media and make it to the top. Awesome social will definitely empower your social presence to the next level.
It is an ideal social media organizer tool that will enable you to grow your brand's engagement with your customers.
Let's have a look at all the features of Awesome social:-

You are allowed to plan & publish your social media content directly on Instagram. It's planning feature ensures better visual planning quickly.
Awesome social is the best hack to control your Facebook community. You can boost your social experience on Facebook by engaging with your customers.
Let's manage your press release on Twitter. Now you have the chance to listen to your customer's voice. It will help you to generate more sales leads.
It's the best tool for LinkedIn that won't let you down in any situation. Now, you can manage all of the LinkedIn company pages by using just one Social Media organizer tool.
It's a calendar-based content creation tool for small to medium sizes businesses. Loomly is a powerful Social media tool that comes along with four pricing tires after a 15-day free trial. The pricing range is available on monthly bases & yearly basis.

Loomly offers innovative & social media writers related exceptional post ideas to keep things fresh all the time. Also, Loomly can manage all assets in a dedicated library, so you can use them anytime without facing any problems. Loomly can preview posts before actual publishing and makes sure teams have a quick, simple & customizable approval procedure that you won't find in any social media post organizer. Loomly is the best social media organizer that provides you the features such as draft, pending approval, Requires Edits, Approved, scheduled and published. It's an excellent opportunity for business people to arrange meetings or deliver messages. Many people use it to create, plan, and schedule posts on any social media platform. Thus, it's not accessible for a lifetime. If you want to enjoy premium features, let's pick any packages.

These are a few attributes of this extraordinary Social Media Scheduling tool that will organize your social meetings & post efficiently.

So, Loomly offers you:-

Slick and innovative social media content creation
Management software for small to medium size teams
Post ideas and assist in generating timely content
Powering Content Creation With Post Ideas
Posting From a Single Interface
A Modern Social Media Planning Solution
permits companies to add their custom subdomain
It's also an incredible social media management tool for agencies. Its medium plan for $199 is a familiar plan for growing agencies. Sendible has other plans that can choose people according to their needs. Also, the most fantastic thing about that social media posting software is; that you can use it to post anything directly on your WordPress, Tumbler or any blogger blog. Now, you can connect with your social media platforms without any delay.

You can utilize Sendible to reach your targeted audience efficiently. Connection with your community on Facebook, Insta, and Twitter is now effortless because of the advanced featuring of Sendible. It will directly connect with Canva and assist you in generating better visual content. Let's use it according to your choice and need, create your design and post it directly on social media platforms.

It comes up with an integrated dashboard and publishing, collaboration, analytics, CRM, listening, and mobile connecting tools. It has a friendly user interface that permits you to use it easily.

It is a Software-as-a-Service (SaaS) solution committed to streamlining how agencies and businesses control and plan their social media strategies & publishing. Sendible can assist you in managing different brands and their social media accounts. It is a lag-free tool where you won't find any complications that can affect your business and organization schedule. It's a small software that will not take extra storage, but the features of this tool are fantastic.

Attributes of Sendible:-

Multiple social network publishing
Lead generation.
Integrated analytics and tracking.
Scheduled posts.
Customer engagement.
Reputation building and monitoring.
Multiple users and client management.
4. ContentCal : Social Media Planner for Creatives
It's a perfect social media management tool used to manage all the content planning. Individuals, businesses and agencies use this software. It allows user permission and a streamlined approval procedure and can control the multiple platforms from a single centralized location.

This software is featured in a fantastic way where social media post scheduling is an easy task. Now, keyword filtering, collaboration, feedback analysis & reporting, and project management are easy tasks with the assistance of ContetCal. It is an excellent choice for content creators, and they can use the software to design visual content. They can modify the layout and add a header color to create a personalized logo.

Furthermore, it is used in eCommerce, where employees can generate & store posts as drafts. They can receive feedback from collaborators and can preview posts before publishing them. It has a free-of-cost plan that allows one user & 1 content calendar to plan and publish anything to Facebook, Twitter, Instagram, Linkedin, and other social media platforms.

Why is ContetCal good Software?

It makes content planning an absolute breeze as compared to other platforms.
The best thing about the tool is to have the ability to get approved before publishing.
Helpful for online chats and meetings.
The customer service of the company is just exceptional
a web clipper is a fantastic tool of this software.
It is straightforward & simple to use social media scheduler.
It has the perfect visual ability, which allows you to see every post in good quality.
A content library & add notes, as well as campaigns, are available for internal purposes.
If you are willing to get an impressive client list, NapoleonCat is the perfect software. Brands such as; world Wildlife Foundation, Allianz, and Avon are included in its client list and claim that they can assist social media marketing teams and businesses to get 70% of their time & energy. You'll feel less chaos by using this software.

It is one of the social media organizer tools that allow you to keep tabs on your competitors after the signing up process of your social media. Furthermore, you can use this software to set it up so that every team member gets explicitly assigned. It will ensure great control to let you know who creates the content.

In short, NapoleonCat is an all-in-one social media management tool that links with Facebook, Instagram, LinkedIn, Twitter, YouTube & Google My Business and other social sites. Most people use NapoleonCat to publish their content on their social media on different platforms. It can engage their brands' audiences and evaluate their social media performance. You can check the productivity of your account time by time. The team of this software is highly reliable, efficient, and trustworthy and supports users from setting up their accounts to connecting their social media profiles and community.

NapoleonCat Features include:-

Social media management
Social media analytics.
Social media helper
Social inbox & chats
Automation & Reporting.
Directly in link with social platforms
Perfect for businesses with a customer service
Conversation tracking
Iconosquare is one of the perfect software known for its in-depth social analytics. This software will enable you to control multi-social profiles in just one go. There are many tools the manage Facebook, Instagram, Twitter, and LinkedIn. But this tool has a few capabilities available on LinkedIn or Twitter. In short, the Iconosquare tool will support only your LinkedIn account and focus on analytics.

Iconosquare app can organize Instagram & Facebook posts in advance from your computer or device. Now you can Insert saved captions and hashtag lists in advance. Also, it will schedule your first comment and cross-post to different profiles at once in just some clicks. Furthermore, you can easily preview scheduled posts and re-order your feed by using the drag and drop down option.

Iconosquare allows you to make captions and lists of the frequently used hashtag, and you can save them and then copy them. You can paste them into your posts while scheduling content. It will save your time & effort and make your social media uploading very quick. This software can handle social media well. It will Upload, label,& manage photos and videos from your computer or device. Dropbox, Google Drive, or One Drive are the best options. Easily schedule posts by utilizing content from your media library. It can even tag any picture you use, so don't use it again.

Features of Iconosquare are:

Reporting.
Analytics.
Comments and likes count.
Real-time post-performance.
Data filters.
Hashtag tracking.
Follower Growth measurement.
Daily lost/ gained followers.
Let's plan you visually content with the assistance of Planoly. It is a visual planning tool that permits Instagram account holders to generate calendars to plan their visual content efficiently. It can curate other people's content, schedule all the posts, and determine the engagements. Furthermore, assist you in growing an Instagram team with a fast approach. Planoly is the best tool for Instagram and Pinterest because it has several features that make it beneficial for Instagram & Pinterest marketers. You can use this social media tool to post pictures, videos, and GIFs and generate thematic grids. It has additional features like the best time to post, a first comment auto-posting system, and complete analytics.

Now you can access basic analytics for Instagram & Pinterest for any specific time duration. Planoly comes up with advanced analytics for Instagram & suggestions regarding; which will be the ideal time to post on Instagram according to your target audience's activity.

I can enable you to convert your social media content on any social media platform into a social storefront. Contemporary, in any case, you want to generate engaging social media posts and publish them; its Stories Edit attribute provides designer templates and many stickers to assist you in generating and customizing content.

Planoly Features:

Directly upload
Edit & schedule your images from Canva
Design content directly
Comes up with the image and video editing tools.
Source photography from a library of free-of-cost stock images.
Explore and repurpose user-generated content in a short time.
It's complete social media management software, which offers a wide range of plans catering from solo plans to advanced plans. You can pick any of the plans according to your needs. Let's automate your publishing &posting by using promo republic. It will enable its users to enter all the posts & visuals in one social media calendar. Also, it will schedule all the social media posts in advance and post them automatically to various social media platforms. The Promo Republic can quickly integrate with Facebook, Instagram, Twitter, Pinterest, and LinkedIn.

It is utilized by multi-level businesses & marketing agencies. In this fantastic software, you'll get various tools to manage media posting, maintain brand integrity, and boost your business's online findability and reputation. It comes up with everything you need to win local customers and generate 10X sales.

Promo republic has a variety of templates to select from. It is specifically designed for great posts for any special occasion such as; Christmas or Halloween. It is the best tool for designers. The Promo Republic comes up with suggestions like; what to post or publish on a specific day. The editor of this software is very responsive and rapid. If you want to edit any template quickly, you can go for this Social media tool.

Promo Republic's features:

It has a solid & ideal design focus
Suitable for businesses of all sizes
Best tool for agencies, designers & freelancers
Ideal for franchisors & multi-locational brands
enable you to set a posting schedule for all types of posts
organize your posting & publishing schedules
It's also an ideal social media schedule tool, allowing you to post whatever you want on any social network. Marketing teams use it for ultimate collaboration along with user-level permissions. This app will ensure special access to marketing teams, managers, writers, social influencers, and everyone on social media. The calendar of Sprout social will publish every post according to the schedule. Sprout Social manages all the information in six areas.

Users of Sprout Social can filter all the messages that they want to see. Also, it lets you explore Twitter follower profiles. Sprout Social schedules messages automatically; you don't need to put any additional effort into this. If you are using this app, you'll be able to remove the messages from the stream by clicking on the checkmark. It has made all the processes very easy and reliable for you.

At the top two tiers of this fantastic social media software, you also get easy access to specific add-ons such as; social listening & ad campaign management. Also, this app comes up with three different pricing levels; various sizes of teams can use it. The different affordable pricing variations made it different from other social media publisher tools.

The following features are included in the Standard plan of Sprout Social:

$99 per user per month.
A social content calendar.
Review management.
Profiles, keywords, and location monitoring.
Tasking and social CRM tools.
Five social media profiles.
All-in-one social inbox
Ability to publish, schedule,
Feature the draft and queue posts.
It is an ideal social media tool if you are a Twitter person. TweetDeck is a great platform to schedule tweets simply. Although, it is better than the actual tweeter website. Tweeting through this software is very easy & scheduling a day's worth of tweets takes no more than ten minutes. It is committed to tracking the latest news on TweetDeck due to being able to create various columns, and each column focuses on a different subject.

All the scheduled Tweets for accounts directly connected to your TweetDeck are visible to anyone who has access. You need to sign in to your TweetDeck account and click the Tweet if you want to schedule a Tweet. It is an ideal software for consuming & analyzing a lot of helpful information at once. You can customize your experience with TweetDeck, such as; scheduling, collections, search, filtering, and much more.

The fantastic thing about this software is that if you manage several accounts through TweetDeck, you have the opportunity to schedule Tweets for each of the accounts. You would be able to organize Tweets as per the topics, events, interests, and conversations. It will enable you to add your collections as columns and Tweet the URL to share it with your other fellows.

Features of TweetDeck:-

Users can view various columns on one screen, so they must navigate between views.
Ensure easy to set up columns searched by hashtag, list, handle, etc.
The tool can schedule tweets.
Have Two stream speeds: Real-time & not.
Capability to control & post to different social media accounts.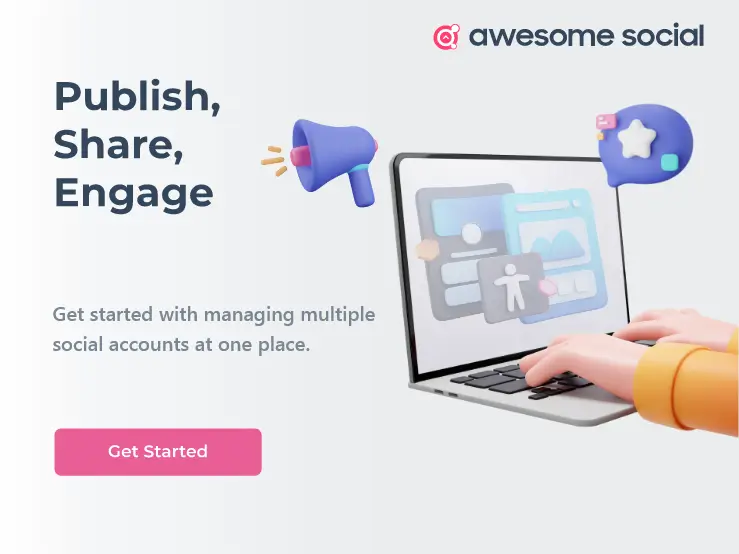 If you want to save time, it's a perfect tool. MeetEdgar features can handle the most tedious tasks required to schedule posts. It can maximize content usage, repurposing, and pre-scheduling. It is the critical strategy for social media success. This app assists you in recycling & repeat content usage; it also boosts your publication schedule. Also, it will keep you on track according to your social media calendar all the time.

Furthermore, MeetEdgar can optimize important social media scheduling tasks and enhance the productivity of your existing content by utilizing automation & machine learning. It has an ideal user interface that ensures you a clear overview of your content strategy and quick implementation. It examines information within your social media accounts & other content that you connect to the software. It crawls and analyzes many content kinds, such as your social profiles, Your website to recognize a blog or article feed, articles to extract content to use in post types, and social media insights data to recognize the optimal posting times. This tool can automate every procedure.

Features of MeetEdgar:-

Add weekly automation time slots
republish your evergreen updates
keep your audience engaged all the time
save your updates
monitor your engagements
top-rated human support
saves your precious time
CoSchedule is the all-in-one software for planning, organizing, and executing all things that are related to content marketing. It is easy to use with the drag-and-drop option. Its calendar interface makes it simple to utilize, so it is committed to collaborating & schedule all your projects in a single place. It has a free version that you can utilize to check its functionality and features. CoSchedule is used by freelancers, small businesses, mid-size businesses and large enterprises.

Its notable features are; API, activity planning, Alerts & notifications, Asset Library, Access Controls/Permissions, Agile Methodologies, Asset Categorization, and Asset Sharing. It is an affordable and efficient tool that assists you in choosing the perfect headline for your post. The most important thing is that it is exceptional software for solo bloggers & teams.

You can plan out your social content and schedule it according to your need. Also, even schedule your social content for many months to a year in advance mode. Just set it for once and forget about it. It's a great social media Schedule tool for teams to see what an individual is working on and what must be done.

Features of CoSchedule:-

generate and manage a single publishing calendar
acts as the blueprint for your social content
Organize social, email, events, and content in one place
Review the state of your projects
identify possible roadblocks, monitor team progresses
Keep all of the projects moving forward
Group different projects together in a single campaign
ensure the drag & drop option
generate custom statuses to manage projects
Enable innovative stages of your team's workflows
Easily collaborate on other projects, assign tasks, and add comments
Helps to meet project deadlines
ensure custom workflows
Individual team member stays accountable all the time
Access a live view of every team member
to-do lists and all projects
Easily delegate, assign, and reassign tasks
effectively manage your team's priorities
Use Best Time Scheduling
intelligently share your network with minimal effort
Automatically fill gaps in your social schedule
If you are searching for the best publishing and marketing tool, Tailwind is an ideal software for you. It will highly assist you with your visual marketing. A tailwind is a tool that is perfect for discovering new & innovative content, scheduling your posts, monitoring all the conversations, amplifying each reach, and examining results. It is an excellent social media managing tool that can automate the most difficult parts of your social media marketing campaigns. With the help of this software, you can grow smarter & faster. Also, it allows you to save time with content generation, scheduling, and publishing for Instagram, Pinterest & Facebook.

Two hundred seventy companies use this featured tool for their tech-related tasks and marketing. The next-level feature of Tailwind is the ability to batch schedule your Pins to Pinterest. Furthermore, it has a Smart Schedule feature that is helpful. It Reports on the performance of social media posts & campaigns.

Also, it permits the creation, management, & scheduling of content to be shared across all the social media channels. Tailwind allows you to categorize or group each post to streamline different social media marketing campaigns.

Features of Tailwind:

Social Analytics
Social Publishing
Social Engagement
Campaign Planning
Report Exporting
Scalability
Post-Performance
Attribution
Content & Collaboration
Monitoring & Listening
Data Management & Analysis
14. EveryPost : Easy and SimpleSocial Media Planner
It is Social Media software that manages various networks simultaneously. EveryPost assists in acquiring customers and enhancing ROI. It is committed to curating visual content from different sources and customizing the scheduled posts. Also, it takes more significant control over all social pages and platforms. With the assistance of this software, you can share all types of multimedia content across Facebook, Twitter, Instagram and LinkedIn. Although, it can catch more traffic and bring better business growth.

It can enable publishers to post different multimedia content on different social platforms such as Facebook, Twitter, Google +, Instagram etc. it is the most accessible and most beneficial social media posting software that makes sure publishers curate visual content from multiple sources & schedules tailor-made posts. Also, it assists in automating the usage of social media, which in turn will contribute to & transform content in depth. EveryPost helps its users reach a wide range of audiences and ensure you have more control over all your social media platforms.

Content creation, customizing posts, and collaborating with your team are easy tasks if you use EveryPost. It is one of the best social media management tools committed to scheduling and publishing your content in .fast mode. Let's analyze your social media campaign performance by using EveryPost.

Top Features of EveryPost:-

Scheduling & Publishing
Social Media Analytics
Social Media Management
Content Creation
Post Customization
Collaboration
According to the company's claim, it is the 1st social media app supporting posting on TikTok. It provides perfect virtual assistance to every social media platform efficiently. It has a queue of content& schedules for your posts. You can set different time variations yourself according to your need. It offers you multiple choices to set your best posting & publishing times manually. It connects the network by network and day by day smoothly. You'll find a Queue Meter within the software, which indicates the number of posts you have yet to make for the upcoming week.

This social media tool offers four options that range from a limited free plan! You can use this excellent software for free of cost. If we talk about the paid version of Crowdfire, it charges a $99.99/month VIP plan that ensures all the premium features and updates.

It's the best approach to promote social sharing with the higher plans. It offers competitor analysis, Mentions, social listening, and more advanced or updated analytics that permit you to create custom reports by focusing on your desired metrics.

Key features of the Crowdfire:-

content publishing
content curation
bulk scheduling
article and image curation
hashtag recommendation
customer service management
post analytics
It is used for several social media platforms, but it works great for Instagram. It's a superb marketing tool for Instagram. You can upload the image to Later and then simply generate the accompanying caption. It posts directly where you have changed your business account or creator account. You can keep uploading your favorite images to its media library, and later on, you can post anything you want. Also, you can include notes & labels in your media posts. In addition, you can add a star to any picture you wish; the purpose behind it is to highlight. Later can filter your images in multiple ways.

Later's Quick Schedule permit you to drag & drop posts into different time slots according to your schedule. Later manages your next available time slot along with your media content & posting. Later will permit you to get access to conversations that will assist you indirectly in controlling your Instagram comments. Now, analytics, automated publishing, content management, multi-account management, post scheduling, and reporting is easy if you are using Later. It assists you in searching for on-brand content, including your personal touch, and shares to your social platforms such as; Instagram, Facebook, Twitter and Pinterest social channels in just a few minutes. There's more to exploring social marketing than likes & comments. Linkin. Bio transforms your Instagram profile into a small website; also, it is complete with analytics.

You'll know exactly which posts drive traffic on your account and where your followers are transforming. It will keep a whole check & balance that will assist you in smoothly managing all the things. Later is a great tool that helps you understand what works for your business growth and provides you with innovative suggestions to boost your social strategy.

Overall review of the app is that it is better than many other social media schedulers and tools. It's a reliable, versatile tool that auto-posts to IG TV as long as you have an IG business profile. Using it will save your precious time and effort and provide you with all the support you have been looking for. After getting this software, you'll feel that your software is in safe hands.

Features of Later:-

Content Management
Reporting/Analytics
Data Import/Export
Drag & Drop
Calendar Management
Campaign Scheduling
Engagement Tracking
Performance Metrics
17. Feedly : Social Media Planner for Content Marketing Teams
It allows you to categorize the blog posts you have followed in your feed. With the assistance of Feedly, you can group similar topics very easily. You can view every relevant blog in the feed in a quick way. It will save your time as well. It is known as the robust feed reader committed to aggregating information from various websites into one convenient location. Also, you can use this software to view updates on any subject that you're interested in and looking for a long time. Whether these topics come from the news, blogs, social media posts & publications, RSS feeds, or other sources.

The fantastic thing about Feedly is that it is perfect for unlimited social media sharing. It is a powerful social media scheduler tool that permits you to organize the same post multiple times in the upcoming future. You can use its features to schedule your tweets as well. It permits you to organize, read, and share the content of your favorite websites. Feedly is a content aggregator, which means you guide it to which websites you like and want to follow. It will track their content and makes it accessible on a single page. Now you can read all of your favorite content in just one place.

You also have to pay for Feedly Pro to get unlimited sources & feeds, Google keyword alerts, notes & highlights, premium fonts, additional sharing choices, no sponsored ads, and premium support 24/7.

Feedly's Features

Follow more than1,000 sources.
Hide ads.
Notes and Highlights.
Power Search.
Publish public boards.
Save to Ever note, OneNote and Pocket.
Premium fonts and support.
Share to Buffer, Hoot suite, IFTTT, LinkedIn and Zapier.
It's an ideal tool for Instagram that Create, source, share & cross-posts your best Instagram content to the social media sites such as; Facebook, Twitter, TikTok, YouTube, Pinterest, LinkedIn, and Google My Business. You can do all of the processes with just one click. Now you don't need to put any additional effort into your Instagram because it will manage everything is an innovative approach.

Sked Social can Plan & create exceptional content in one go. With this social media managment tool, you can enjoy feed posts, stories, carousels, etc. It is a 360-degree visual marketing platform that permits you to plan, create, store, find, and utilize all of your visual marketing content in a single location.

It's easy to switch between and will allow you to manage different accounts and content schedules. Sked scales to meet the requirements and budgets of small or big business organizations, entrepreneurs and worldwide brands. It comes up with a touch-up with 60+ filters, cropping, stickers, texts and overlays. If you want to create a post with Canva, you can do it very quickly. Sked keeps things fresh every time, even when you're off doing whatever task. You can schedule all the things with this tool; select your best time and days of the week to post on social media, and it will act accordingly.

This tool offers:

Schedule & automatically post everywhere
Collaborate easily no matter what is the size of your team
Picture perfect photo editor like professional
The queue for regular posting consistency
Schedule your way as per your wish
Faster workflows with templates
Turbocharge your bio link.
Now you can get more leads with minimum effort with the assistance of socialBee. It's an incredible posting & management tool focused on scheduling posts to multiple social media platforms. Also, it analyzes your overall performance after the posting. It assigns every post to a specific category and starts scheduling your posts & publishing in bulk. Furthermore, you don't need to waste time scheduling the same content many times; let's set your top-performing content to be recycled! It will repeat again & again according to your desire.

You can use the Social Bee's pausing scheduled content categories whenever you think you have to pause your regular posting routine. Publish your favorite content on your favorite social media platforms from one place; throughout the process, you'll have complete control over what will be published & posted on social sites.

SocialBee permits you to Post on your Facebook accounts, Facebook Pages you manage, and you're Facebook Groups, in short, on the overall Facebook community. Also, you can post your content on Instagram directly, and it may single-post images or videos. Furthermore, you can set reminders and schedule everything according to your need. If you want to share multiple files simultaneously, this tool is the right choice. SocialBee can Import your previous content via a CSV file. You can get a quick trial for 14 days; after that, you can get any premium packages that would be budget-friendly.

Featuring of SocialBee:-

Custom URLs & Tracking Features
Collaboration Features Analytics
Performance Reports
Amazing Support
More Leads, Less Effort
Easy Import & Editing Features
Schedule and Share Your Content
Organize Posts in Categories
It's automotive social media managment software that schedules your posts to publish at your preferred & suitable time in the future. It all depends upon the plan that you have chosen. Hootsuite allows you to post on a wide range of social media accounts. You can create posts yourself for the future and publish them, or you can select previous posts to publish in the coming days when you want.

It covers almost every social media platform & acts as a manager and scheduler role. It has ultimate featuring that makes your social media publisher an easy task. With the assistance of Hootsuite, just one platform, users can do the simple stuff by themselves, such as; curate fantastic content & schedule posts up to, control the work efficiency of team members and evaluate the ROI.

Hootsuite creates & schedule posts, Craft new posts & schedule to different social networks at the same time zone by using publishing features. Also, it can manage all social channels; in addition, it can plan upcoming campaigns.

Key Benefits of Using Hootsuite:-

Monitor various Social Media Streams in One location
Schedule Posts for the future in Advance
You can Easily View Analytics Data & analyze everything.
It's Plug-In permits you to Share Information very easily
Social Media Listening is now easy with hoot Suite
Control all Customer Service on Social Media Efficiently.
The main advantage of SocialOomph is its capability to manage all the activities across different social media platforms; this social media software has automation features and can be utilized for various social channels according to your need. Twitter users using this exceptional tool get analyses and suggestions for a list of their followers. This tool can automate the direct messages to new followers. Twitter users with more followers can also be explored with keyword search management.

It is beneficial for Facebook users. It is one of the best social media tools that can provide assistance for image uploads & schedule all updates in auto mode. LinkedIn users quickly get to schedule shares by SocialOomph. Profile update is an easy task with the help of this scheduling software. Bloggers benefit from this superb social media software and can set up automatic updates on social media platforms, and RSS feeds.

SocialOomph permits you to write blog posts on many topics and ensure publishing on multiple blogging platforms. SocialOomph can also transform a user's emails into the latest updates on their social media profile and delete messages from their inbox after a specific period. It can monitor and manage new followers, filter profiles, and even upload tweets to different groups.

Featuring of SocialOomph:-

Scheduling of tweets
Scheduling updates and status
Auto-DM & follow-back
Scheduling of blog posts
Auto RSS feeds
Tracking of keywords
Blog creation and publication
URL shortened
Scheduling sharing
Automated update removal
Social Pilot is comprehensive & exceptional publishing and marketing software that assists digital marketing professionals, teams, and various sizes of businesses in automating their social media management activities more smoothly. It assists social media marketers at every step of their journey, right from scheduling and publishing posts on their accounts to examining their posts' performance. It will improve their future posting and publishing.

SocialPilot is being employed by 40,000+ social media teams & agencies and helps them to save money and time by boosting the performance of their online marketing plans and efforts they are putting in. Its price varies from business to business or according to the size of the team. It won't charge many charges because Users only require one account to share more than 500 posts and connect these posts to more than 200 social profiles. The posts include tweets, posts, and the latest updates. Also, it will not limit the number of characters that users can post on their social channels.

In short, it has become one of the most exceptional social media marketing tools to utilize. SocialPilot lets you post on multiple social media platforms such as TikTok, Facebook, Google My Business, Pinterest, Tumbler, VK, Twitter, LinkedIn, and Instagram. This software can enhance collaboration and invite team members to teamwork, share files, communicate with each other, and provides practical & innovative business ideas. They won't be required to limit the number of team members since SocialPilot does not charge per team member.

SocialPilot features:-

Native Mobile Apps
Browser Extensions
Advance Post Scheduler
Teams & Collaboration
Client Management
URL Shortening Integration
Social Media Analytics
Custom Facebook Branding
Content Suggestions
Custom Feeds
Single Interface
Bulk Scheduling
Social Media Scheduling Calendar
Buffer is a multi-purpose social media marketing & posting software. Its key feature is the ability to draft & schedule posts for sharing all over the different social networks such as; Facebook, Instagram, Twitter, LinkedIn & Pinterest. It is expensive and impractical to have the buffer software be the same size needed to hold some elements. However, the buffer is slightly larger and demands enough storage most of the time.

According to the features, this social media software/tool is divided into three groups. In most ways, each section has different attributes. However, if you sign up for all three features: publishing, analytics, and engagement, you can link them together and tap over to every section in the navbar. Buffer analytics can examine; how your social media publishing is performing. You can evaluate each platform one by one or get all of your social media results & data combined. It has extensions that make it easy to share quotes from articles. You need to highlight the text on the page, then right-click with your mouse and press "Buffer Selected Text" to start drafting a new & desired post with that text already added in the quotes session.

It has monitoring & engagement tools designed for large organizations and businesses to observe conversations about their brand and comments posted on Instagram. Also, it replies to those people who need help or wants to sort any query. Buffer is a social media tool that publishes what you want and customizes your posts for every social network by tapping "Customize for each network." it ensures performance more than just posting the exact thing across numerous social networks. But this software can lead you towards better performance on each social channel.

Ultimate Benefits of Using Buffer:-

Scheduling Posts.
Some of the advantages here are more surprising than others
Precision Market Testing.
According to some of the most successful marketing giants, it's perfect
Market testing features that save your time
Cross-Posting & Management Flexibility.
Onlypult is a scheduled social media publisher tool for various social platforms. Now, you can upload images and videos directly from your PC or other devices, edit pictures, manage multiple accounts simultaneously, and provide an SMM specialist a chance to schedule posts without direct access to social media profiles. It permits the creation, management, and scheduling of social content to be shared on all the social media channels. It's a highly featured social media organizer tool that centrally controls social media content & conversations across various social channels. Forty-nine reviewers of Onlypult have given feedback on this feature of the tool.

Onlypult is committed to ensuring its users visualize all scheduled social media campaigns and content in a timeline, calendar, or limited time zone. 57 Onlypult reviews admired this feature. Now, you can upload photos & videos via the website, schedule your posts for the upcoming future & publish them at the decided time. Its scheduling permits you to generate various social posts & set days, even times for them to be pushed through to your social media profiles. You can even schedule your regular posts and Stories. Furthermore, it permits you to set posts to auto-delete at a selected time, so you don't need to worry about deleting process.

Onlypult comes up with many paid versions, Builder & Monitoring. Builder assists you in building a micro landing page in a few minutes or less than that. The monitoring feature of the tool is committed to tracking mentions of your competitors, partners, or clients. Now you can monitor everything or find discussions related to your brand. It will assist you in making the right decisions for your business growth.

Featuring of Onlypult:-

Social Analytics
Social Publishing
Campaign Optimization
Social Engagement
Campaign Planning
Content Calendar
Shared Inbox
Users and Permissions
Content Creation
Summing up
As you know, the importance of social media posting & publishing tools very well. In this exclusive write-up, we have discussed the world's top-class tools. These are 24 tools that are specified for many purposes. Every tool has unique features that differentiate it from the other one. Millions of users use all the discussed social media software.
You can preview the complete guide and pick=up one of the tools that can fulfill your social media needs. Although all social media tools are exceptional, that is specified for different tasks or social platforms. But there's a tool that has all-in-one capabilities.
Yes! Awesome social is fit for all social platforms. No matter if you are using Facebook, Twitter, LinkedIn, Instagram or Pinterest. It is equally suitable for all the social channels.
Also, it can perform all of the tasks such as publishing, posting, scheduling and management etc. So, you can get the complete package of services in the form of "Awesome Social."