Are you bored of writing, printing, in-person signing, and then uploading or faxing signature-required documents? It's simple to create an electronic signature and add it to your Word, Pdfs, as well as similar documents. Many programs also provide digital signing capabilities, which give an additional layer of efficiency and privacy.
Before we delve into the body of the article, let's establish something: electronic signatures and digital signatures are not the same things, despite their similarity in terms of the names themselves. A digital signature is an encrypted information that certifies the file came from you.
Whereas, an electronic signature is a photo/ typed or written version using a stylus, of your signature affixed to a document. An effective electronic signature will suffice for most daily tasks, but a secure digital signature is strongly suggested for extremely confidential paperwork. Most individuals will never need to use a digital signature in their lives unless they were in high-security jobs. In contrast, e-signatures are far more convenient, usable, and affordable for common tasks like employee onboarding or contract signing. So what do we classify as an electronic signature? And why is it necessary to create a computer signature of your own for the future?
Get Started - Online Signature Maker
What is an Electronic Signature?
Electronic signatures, often known as digital signatures, are electronic proofs of contractual or enrollment acceptance. It's a legal way to gain approval for electronic documents using single-factor or double-factor authentication, which uses variables like distinctive PINs, fingerprints, and passwords to verify identity.
To put it differently, digital or electronic signatures essentially take the place of handwritten signatures. E-signatures are more secure and faster than traditional methods of obtaining a vital signature. If you haven't yet embraced this modern business trend, you will after reading about all of the ways it can help your organization. Electronic or computer-based signatures offer the following benefits to all users:
It is an efficient and time-saving solution
The first and most important advantage of having an electronic signature is the increased speed with which you can work. It takes only 45 seconds to virtually sign a form, and it can save businesses up to five days each year. As a result, electronic signature technology is widely used in corporate settings by organizations. Electronic signatures increase efficiency by enabling several people to sign a pdf file without having to scan or photocopy it.
In a nutshell, the time taken to create a document and distribute it to multiple people for signature is significantly reduced. In a few minutes, you can sign and return the paper electronically. Once you start using computer signatures, the entire document workflow process is accelerated.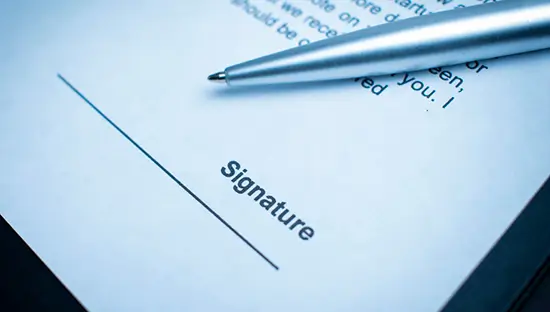 Collecting signatures the old-fashioned way, by mail, fax, or email, takes a lot of time, energy, and paperwork. Stacks of paper must be produced, photocopied, circulated, and kept in a secure location. The entire procedure is time-consuming and pricey.
There's no reason for businesses to waste time and money gathering physical signatures in an old-fashioned manner when e-signatures are available. Electronic signatures make the procedure easier from beginning to end without compromising security or authenticity. This is only one example of the value of electronic signatures.
Create a positive impact on the environment
According to World Counts, paper accounts for half of all corporate waste. In addition, 45% of all paper produced in the workplace is thrown away. Consider how much waste and money can be avoided by using less paper. Switching to an electronic signature can save you expenses on file cabinets, shipping, mailing, archiving, and print handling. Printing on paper is no longer necessary.
The less paper you utilize, the more plants you'll be able to save. As a consequence, it is a more environmentally friendly option. You're likely well aware that deforestation is a serious problem. But did you know that organizations that use environmentally friendly business methods have an advantage over their competitors? So, not only would an environmentally friendly practice like employing e-signature help, but it will also improve the economy.
Increased data and information protection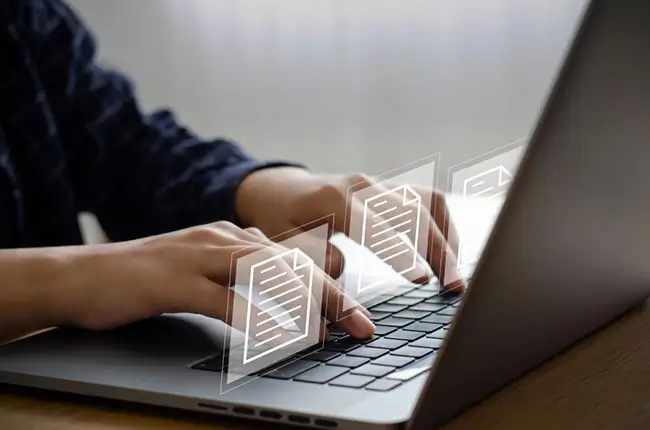 Electronic signatures, despite all of the security concerns, are more secure and reliable compared to hand-written signatures. Most digital signatures are based on a hash signature, which is a sort of encryption. Electronic signatures on the other hand are completely traceable, authenticated, and verifiable when used. It guarantees the document's total confidentiality and security. But at the other end, a printed document is frequently torn, mishandled, and lost.
In many cases, though, a hand-written signature can also be forged. There are substantial security dangers as well as legal repercussions as a result of this. Electronic signatures also include the exact timestamp of the signing session. This gives an added level of security for users in the event of a lawsuit. Electronic signatures are sealed, saved, and secured against forgery thanks to electronic encryption and audit trails associated with the digital signature. In addition to all of this, most e-signature solutions offer HIPAA compliance and are legally binding, but we'll get more into that in the next section.
Legally binding and valid across different courts of law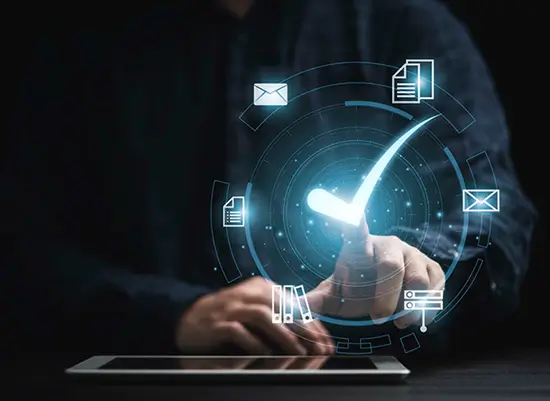 Prior to electronic signature, legal investigations were primarily based on writing authentication and witness testimony. The time, place, IP address, and specific user authentication key used at the time of signing are all documented in digital signatures. However, in order for e-signatures to be legally binding, they must meet the following requirements:
The desire to sign indicates that the individual signing the document wants to have their identification verified.
The signatory's clear and absolute consent—this relates to the person's willingness to sign the agreement for commercial or personal reasons.
A record of the e-signature within a system that preserves the signature's integrity and authenticity for later use.
Electronic signatures are accepted as legally binding proof in both the United States and the European Union.
If all these benefits still don't sound convincing, let's look at some factual evidence of how computer signatures can change your life.
Statistics showing the benefits of e-signature software:
The rise of digital documentation across the world has shifted the way we sign our paperwork. Paperless forms or digital forms are a lot more common than they were in the early 2000s. A report by Fortune Business Insights found that
In 2019, the global e-signature market was worth 1.10 billion dollars,
And it is expected to grow to 7.99 billion dollars by 2027. Digital signatures in word, pdf, and other formats are popular worldwide because of their convenience. Another factor is the type of digital signature that is in use globally as Adobe's 2021 report shows the following:
The commonly used e-signing technique in Australia was a typed signature that consisted of their name.
In contrast, Indians and Singaporeans tend to scan a written signature and upload its image for use.
Businesses in the United States alone lose $8 billion a year on paper management alone. Instead, you can invest in a cost-effective option by signing your documents electronically. Additionally, you don't need to use printer equipment and ink by switching to e-signing.
Research shows that- around 61% of Millennials use e-signatures to sign their documents. The Gen Z crowd has already begun their e-signature journey as schools too shifted to this method during the pandemic. Now that we have a clear understanding of how e-signatures work and their definition, let's get into how we can use them.
How to sign a document on your computer
You have a few options for creating your electronic signature. Each signature is created with just a few clicks or swipes and is saved in your e-signature software account for future use. Here are some alternatives for you:
On a sheet of plain white paper, sign it in black writing, then scan or take a picture of it. If you don't have a printer, make sure you're documenting in a well-lit place with no shadows falling over your signature.
In a paint software like Paint for Microsoft or Paintbrush for Mac, create it with your cursor or touchpad. However, be aware that getting your signature to appear effectively may take a few tries—we suggest using a stylus if you're using a touchpad.
Use your fingertip or a stylus to create your signature. You can use your finger to make an electronic signature immediately in your documents if you have full access to a touchpad. This is especially useful when signing in on a smartphone or tablet!
You can attach or provide a photo of your signature. Snap a photograph of your handwritten signature with your cell phone camera. It will be converted into an a.png file that will elegantly overlay the signature section in your document once it is uploaded to your E-signature software account.
Once you've created a picture file, save it as a ".png" file. When you choose "Save As" to save your file in Microsoft Paint and Paintbrush on Mac. The PNG format allows you to preserve your signature with a clear background, so signing lines and other details are not obscured. You now have a digital version of your signature.
Draw your signature with your mouse. You can make a unique electronic signature by dragging your cursor across the signature area with your mouse or touchpad.
Lastly, you can just type your signature out on your keyboard. This is the simplest and most commonly used method of creating a computer or electronic signature for job purposes. You can use your computer to create several electronic signatures and store them in e-signature software. The above instructions are basic examples of how you can create an e-signature using your computer. In the next section, we'll explore the differences in creating a computer signature on Mac versus Windows software.
Creating an E-signature using Windows Edge:
This is a step-by-step guide on how you can use Microsoft Edge to sign a document. First, you must:
In the file system, look for your PDF file. Launch the file with Microsoft Edge by right-clicking on it.
Edge's PDF reader will open the file. Select the Draw icon (the icon appears as a pencil facing downward).
If you have a touchscreen interface, the Draw with Touch option will be enabled automatically (the logo looks like a hand)
Sign the PDF with your cursor (or, if you have a touch screen, your fingertip) and then save it.
While this is a fast and accessible way to sign a PDF document, it does require you to repeat the process each time. It would be much easier if you could simply add your signature to the document. An example of a way to do this is to handwrite your signature, take a photo, scan it, and download it as a PNG or graphic file.
It's simple to sign a PDF on Windows 10. Various software and tools, such as Awesome Sign, Adobe Acrobat Reader DC, Foxit Reader, Smallpdf, and other PDF readers, can be used to draw and add a signature to a PDF using Windows 10.
In Windows 10, electronically signing a PDF document is simple. You may edit as well as electronically sign a PDF file using free software such as Advanced PDF Utilities Free. In addition, as we explained earlier in this post, you can electronically sign a PDF document directly from your Edge browser.
As of today, Microsoft Edge also enables users some basic editing options. You may make comments on a PDF document using its annotation features, which include Highlight, Draw, and Erase. In Edge, you may also rotate the pages of a PDF document.
Also, because the new Chrome-based Edge browser allows Chrome-based extensions, you can browse for and install a Text editing extension on the Edge Add-ons site. Now that we've understood how to sign documents using Microsoft Edge, let's move on to Mac's offerings.
Creating an e-signature on a Mac:
To sign PDFs, use your touchpad, the built-in webcam on your Mac, or any apple pr android device to capture your sign. If the Markup Toolbar isn't visible in the Preview software on your Mac, click the Show Markup Toolbar button, then the Sign button. To design and preserve your signature, follow these instructions: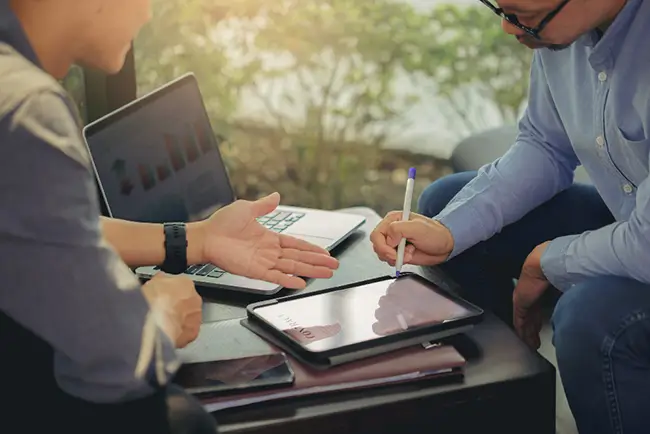 With your touchpad, create a sign: Click Touchpad, then choose the text, write your name on the touchpad with your fingertip, click any key, and then select Done. If the results aren't to your liking, click Clear and try again.
If your Mac has a Force Touchpad, you may sign with a thicker, darker line by pressing harder on the touchpad.
Use the built-in camera on your computer to create a sign: Toggle the camera. Face the lens with your sign (on a blank sheet of paper) so that it is aligned with the blue line in the frame. Click Done when your signature shows in the window. If the results aren't to your liking, click Clear and try again.
Using your iPhone, iPad, or Android smartphone create a signature: To select a device, click Select Device (if more than one is available). Sign your name on your device with your finger or Apple Pencil (on iPad), then click Done. If the results aren't to your liking, click Clear and try again.
If your Mac has a Force Touch trackpad, you may sign with a darker tint by pressing your finger more firmly on the touchpad. Another method of creating and storing signatures on your Macbook is the following:
When creating a signature using VoiceOver with your Mac's built-in computer reader, you can provide a description. This is very useful if you have a lot of signatures and need to differentiate between them so you can utilize the right one. Select or press the Description pop-up menu before clicking or tapping Done, then choose a descriptor, such as Initials, or Customized descriptions to create your own.
To add a signature to your PDF, click the Sign button and then the signature. (If you used VoiceOver to add signature descriptions, VoiceOver will read them as you explore the list of signatures.)
Then select the signature you wish to use, drag it to the desired location, then modify it with the handles to adjust the dimensions. Additionally, your electronic signatures are viewable on other Mac machines which have iCloud Drive enabled if you utilize iCloud Drive. Now that we've understood how we can create a signature using a computer device, we can move on to the different apps you can use to create and store your e-signatures.
How to create an e-signature using Microsoft Word:
The majority of people and businesses use Word to generate documents. In comparison to wet ink signatures, e-signature has become a more expedient method of obtaining approval and verification due to the platform's global appeal. Electronic signatures eliminate the need for hard copies to be printed and sent before receiving approvals.
Microsoft Word is a worldwide word processor that is used to generate documents by organizations and individuals all over the world. Many people prefer to add eSignatures to papers in Word to speed up their document processes because it is so commonly used. The biggest benefit of using Word to add electronic signatures to your papers is that most people already use it to create and amend them.
Generating electronic documents in Word is simple and can be done in any version from 2007 to Office 365. To make e-signatures in Word, follow these steps:
Place the cursor on the signature section or position you want.
Select "Signature Line" from the Insert Tab. Other Word versions may require you to select "Signature List" from the Text menu.
Fill in the required information, such as Suggested Signer and Title. There will be a signing line. janine marchi digital signature.jpg
Click "Sign" after right-clicking on the signature line. You have the option of selecting the image of your desired signature;
Draw a signature on a touchscreen device or type a signature on a printed version.
Electronic signatures improve efficiency and ease when it comes to authenticating papers and keeping legal binding. The document's security and integrity are unquestionable, and validation of those signatures will not be questioned. With many options, signing documents in Word is easier than ever.
Word, on the other hand, is not intended to be used as electronic signature technology, and while it can be used to electronically append signatures, it has several functional shortcomings that restrict its potential benefits.
The most significant drawback of utilizing Word is that it cannot perform functions that other software can after collecting a signature. To agree to the contents of a document and lend credibility, it must be signed, which often necessitates sending it to additional intended recipients. E-signature software is far more beneficial in these situations. But now that we know a bit about how to create an e-signature on Word, let's delve into how it works when it's done on a PDF.
How to create an e-signature on a PDF:
Adobe has always been a convenient way to get simple PDFs signed. To activate rudimentary signature features, simply click the fountain pen icon in the top menu and select 'Fill and sign.' AdobeSign powers Acrobat because it is part of the Adobe suite.
It's even easier to sign a PDF than it is to sign a Word document! You're probably currently utilizing Adobe's Acrobat Reader DC for client computers (free for both Mac and Windows) to view PDFs. Additionally, it also makes signing documents simple, whether they've been set up to allow electronic signatures or not. To do so, quickly access your document, select "Tools," and then "Fill & Sign."
You'll be requested to type, draw, or use a scanned photo of your signature when you click the "Sign" option on the toolbar. When you're finished, click "Apply" and then drag the sign to where you want it to go—you may resize your signature using the field toolbar choices if necessary. Your signature will be saved in Acrobat for future use, making it reliable and easy to sign your next document.
Another alternative for Mac users is to utilize the standard Preview PDF viewer, which allows you to simply enter signatures. Simply open your document, then select the toolbox icon from the menu bar, followed by the signature icon. You can use your trackpad to capture your signature, or you can type or write your signature on paper and then scan it with your Mac's built-in camera. Simply choose whether to write or capture your signature with your mouse or camera, then drag it to the appropriate location on the page. Simply drag the edges of the signature area until it fits properly if it needs to be adjusted.
If none of the aforementioned options work for you, or you simply wish to sign documents with your phone or tablet, document or e-signature apps make it far easier. All of the apps listed here feature bank-level security and encryption, as well as certified, legally binding digital signatures. If you need an authorized signature, this is the place to go because these alternatives are incredibly cost-effective, if you're signing one file a week or a dozen.
Awesome Sign the Awesome e-signature alternative
If you're now wondering what are some great tools you can use to e-sign your next document, you've come to the right place! Awesome Sign is one such tool that helps you e-sign your documents effortlessly. Awesome Sign lets you edit, sign and manage your documents on any device effortlessly. Click here for a free trial and experience awesome options to sign all your future documents.
It's easy to sign documents using Awesome Sign: You can use email, your camera roll, cloud hosting services ( such as OneDrive, Google Drive, and Box), or your computer to share them. Simply sign your paper with your fingertip on your computer or smartphone, then email it to anyone. Apps for iOS and Android are available.
Conclusion You can make an electronic signature in a variety of methods, including by putting a signature into a PDF, Word, or Google Docs file. However, as stated in this article, these signatures aren't as precise or secure as corporations want. As a result, using an eSignature application like Awesome Sign is frequently a preferable option.
E-signatures will make signing documents easier while also keeping information safe and secure. E-signatures can enable you to save time for the things that really matter in your business by allowing you to complete administrative duties more quickly. Using e-signatures to authenticate documents while maintaining security, increasing productivity, and lowering costs are critical for businesses today.